Parents get acquainted with Foothill, visit classes at Back to School Night (24 photos, video)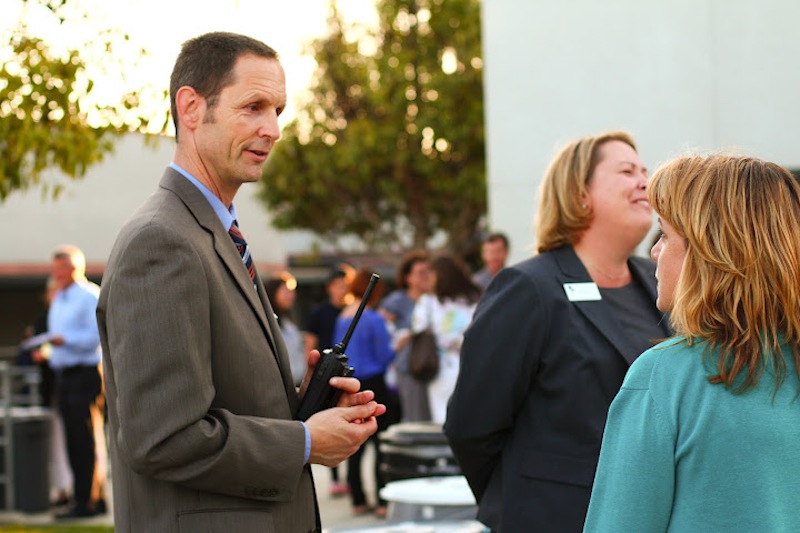 Foothill parents, teachers, and administration gathered on Thursday night for teacher meet-and-greets at Back to School Night. 
The annual event was put together by Foothill's Associated Student Body. 
"We have been working on this since school got out," ASB representative Adam Braver said.
Parents who attended got first-hand course descriptions from teachers and were encouraged to walk through their student's classes.
Listening to teachers' words let parents get an idea of the classes their children are taking.
"Parents are now officially aware of what their kids do. It's fairly cool that parents come to support their student that attends Foothill, because now they know that it is a safe and awesome environment," volunteer and sophomore Morgan Castro said. 
Foothill parent Annie Coe believes that it is important for parents to come to Back to School Night.
"The students should feel supported and loved and cared about, and it really reflects that when the parents come. It is a wonderful, welcoming, event that brings together the community," Foothill parent Annie Coe said.
The night began with live performances from Foothill students, including sophomore Ethan Tan and ASB president Andre Sehati. 
Meanwhile, parents ate a barbeque dinner and conversed. Money made from the barbeque sandwiches and hot dogs went to funding Foothill's Magic Mountain trip, Renaissance Fridays, and other school events.
Information booths for extracurricular and district wide associations also lined the quad. Among the represented were the Parent Faculty Student Organization and the National Honor Society.
After classroom visits ended, the school raffled off holiday goodie-baskets donated by the Schmitt family.
Sophomore ASB president Carlos Cohan said it was "a great start for a great year."
Credit: Stevi Pell, Josh Ren & Aysen Tan/The Foothill Dragon Press
Credit: Emily Chacon and Bridget Parrino/The Foothill Dragon Press