VHS Club Organizes "Heal the Beach" Fundraiser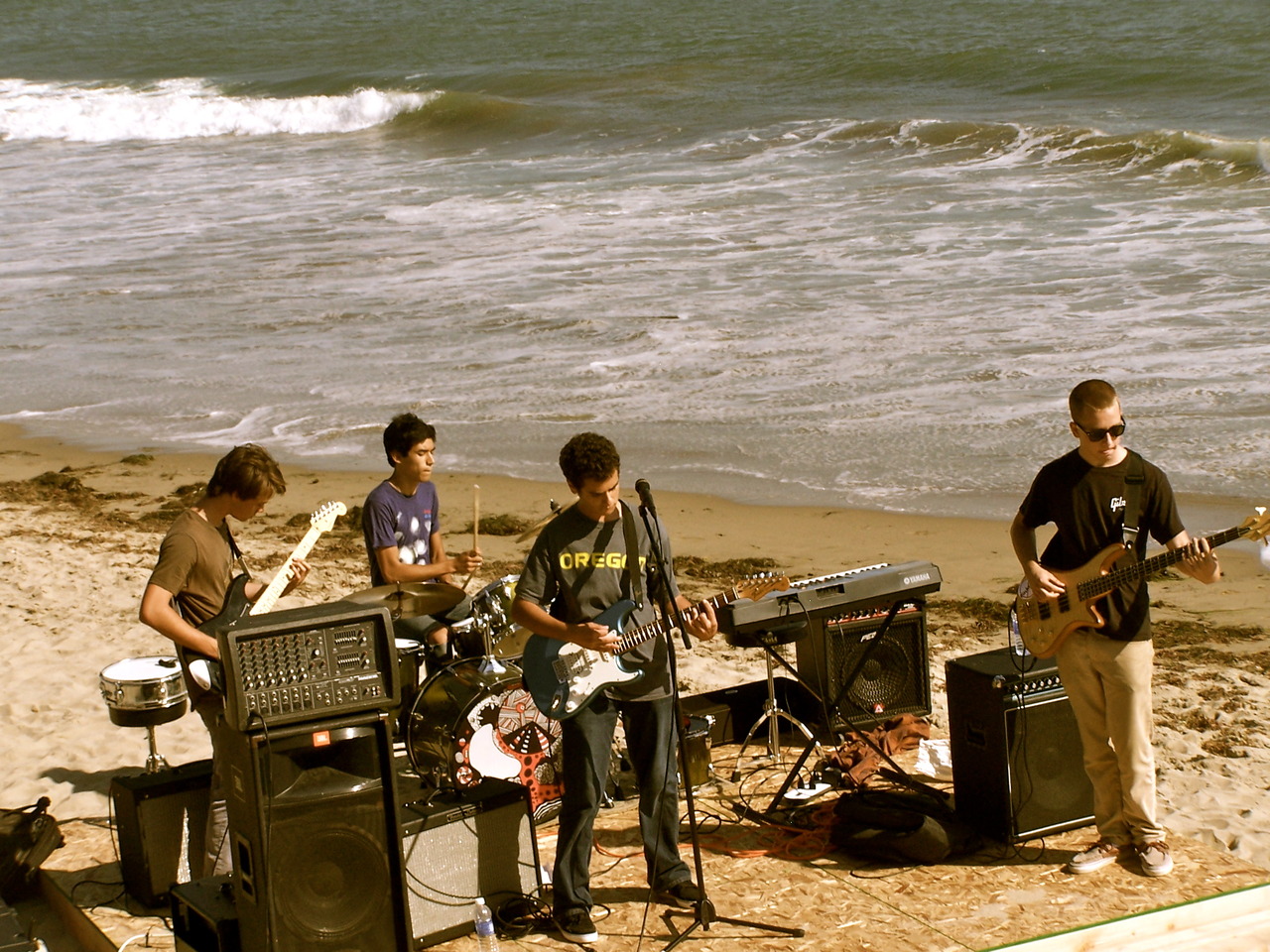 On Saturday, residents of Ventura went to Mondos Beach to participate in a paddleboard race put on by the Ventura High School club, "Heal the Beach.
The fundraiser consisted of 21 contestants who competed in a 7-mile paddleboard race. After 1 hour and 5 minutes, the first competitor came in, winning two tickets to the Ventura Hillside Conservation Concert. Other prizes included a t-shirt and turtle conservation timer.
Ventura senior Kate Barkley, first year member and president of the "Heal the Beach" club, helped run the event.
"I grew up here, and I went to Pierpont and we always went to the beach. The beach doesn't deserve to be treated the way it is," Barkley said.
This is the fourth year the paddleboard competition and benefit concert has been held, though it is the first year that it has been partnered with the Ventura Aloha Festival.
After the final paddleboard racer came in, members of the club organized the prizes and winners as Buena High School senior, Cole Citrenbaum, performed original and cover songs. This was Citrenbaum's second year participating in the event.
"I just finished recording my first CD," Citrenbaum said, whose EP album is set to be released in the fall.
After a popular last song of "Ain't No Sunshine" by Bill Withers, Citrenbaum left the stage and Barkley presented the awards.
Next, local high school band The Special Guest performed. Band members Matthew Goodkin-Gold, Michael Morales, Blake Knutson, and Christopher Short opened with The Rolling Stones' "Brown Sugar."
Following The Special Guest was Ashwood, made up of students Blake Gurrola, Dylan McNamara, Sam Patton, and Damien Queen.
"It was very successful. It was a pretty decent crowd," Gurrola said.
Fall of the Domino performed next. Band members Timothy Heague, Gage Burgi, Colleen Edwards, Shane Haggerty, and Marcel Hernandez, performed a rendition of Fun's "We Are Young," which was a hit with the crowd.
Last to perform, playing mostly original songs and Bob Marley covers, was Reggae band Herbal Root.
By the end of the day, Barkley was content with the result of the fundraiser. The event raised a net total of $410, which the members intend to use for upcoming beach clean-ups or conservation projects.
"We had little things go wrong. As a whole, I think it went well overall and I'm proud of the way it turned out," Barkley said.