Crocodiles' "Endless Flowers" brings endless enjoyment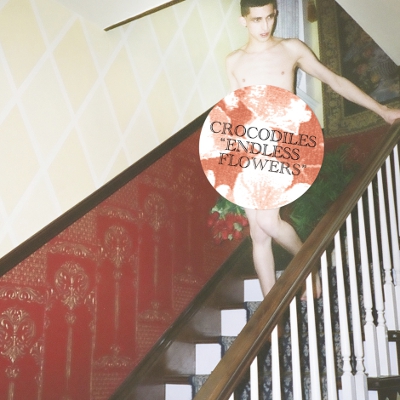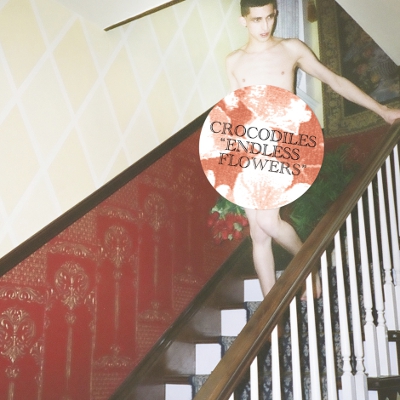 Crocodiles released their newest album "Endless Flowers" on June 5. Credit: Frenchkiss
Jump into the jaws of this crocodile with front-men Brandon Welchez and Charles Rowell. Crocodiles' third full length album, Endless Flowers, was released on June 5.
Although it shares the shoe-gaze, synth-rock sound of their previous records, Crocodiles' newest album holds a completely different vibe. Summer of Hate (2009) and Sleep Forever (2010) were fairly dark albums, but if the name Endless Flowers didn't give it away, this record has taken a turn for the bright side. Welchez croons about explosions of wealth, dancing, and the obvious—many, many flowers.
One of my favorite tracks on the record, "No Black Clouds for Dee Dee," (referring to Dee Dee Penny of Dum Dum Girls, Welchez's wife) is a bitter-sweet love song. The melody is simple, but the lyrics are so sugary and cute that you can't help but sing along and tell Dee Dee to cheer up, "if you were a daisy, thirsting for a fix, I'd gladly be the dude."
"Hung Up on a Flower" is another gem on the record. It takes a slower turn, the kind of track that makes you want to lay down and shut your eyes. For anyone who's been heart-broken and not wanted to move or ever get up, you will find solace in this song. It has a simple, fuzzed-out guitar riff that repeats until about half way through the song and then, unexpectedly, a girl who sounds like she's from outer space starts speaking in what I think it French. It's as if the song was abducted by aliens and I find it very reminiscent of "Owsley" by Spectrum, an admitted inspiration of Welchez and Rowell.
That's one of the reasons I love Crocodiles – they pull off punk and garage rock just as well as droning shoegaze and even alien chanting. The boys of Crocodiles are both music veterans, having worked the San Diego circuit for years before coming together this band. If you aren't a fan of the noise-rock genre, this incarnation of their musical talents might not be for you. However, no matter your taste I strongly recommend giving Endless Flowers a listen. It definitely graces my top 5 albums for 2012 thus far.