Assistant Principal Bobbi Powers to leave Foothill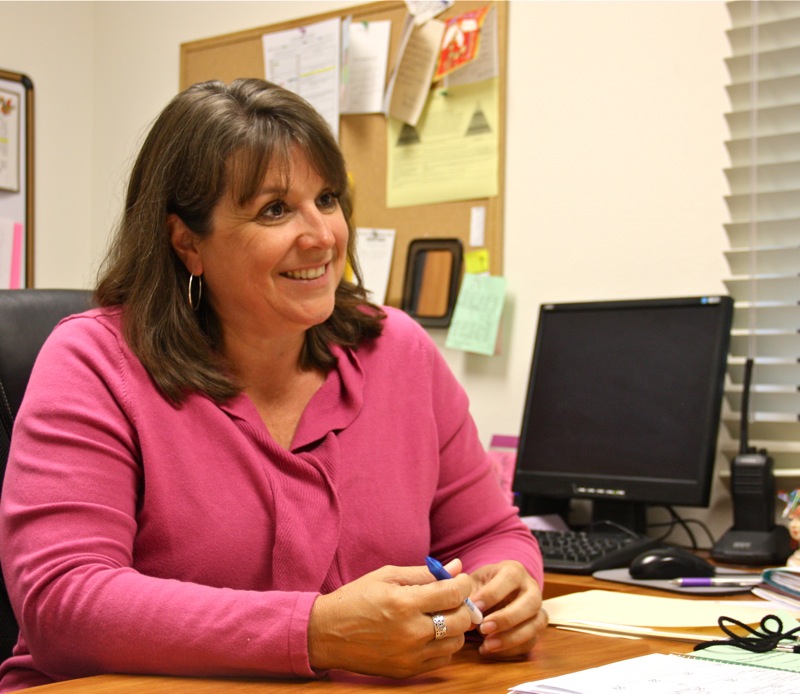 It only took ten months for Assistant Principal Bobbi Powers to create strong friendships with Foothill staff and students. Since she started at Foothill, Powers has worked closely with ASB advisor Darcy Duffy for Renaissance days, worked with the FLIGHT program, and helped English teacher Melanie "Captain" Lindsey coordinate graduation.
Next year, Powers will be leaving Foothill to become a vice principal at Buena High School."She is a great human being. This is her first year as an administator, and you don't often meet people of her quality," principal Joe Bova said.Assistant Principal Carlos Cohen said that even though they have only worked together for about a year, it seems like too short of a time.
"She is not a person that will say no. When people come into the office and ask for help, she'll say yeah," Cohen said. "She always puts other people first."
Powers taught at Balboa Middle School for nine years before becoming a vice principal at Foothill. Sophomore Noah Davis had Powers as a teacher when he attended Balboa.
"I had her for two years in a row, sixth and seventh grade. She is a great teacher and a kind person," Davis said. While most of Foothill's staff has known for Powers for just over 10 months, English teacher Melissa Wantz has known her for 10 years. Wantz and Powers worked together at Balboa and then again at Foothill."I will mostly miss her because she is an excellent listener and a true friend," Wantz said. "I will also miss her positive energy and the way she always has something nice to say."
Although Powers is not a teacher anymore, she still makes an effort to keep in contact with her old students. Sophomore Ami Ballmer was a student of hers in seventh grade and her teacher's assistant in eighth grade.
"Whenever I run into Mrs. Powers in the hallway, she is quick to say good morning and wish me a good day. My mornings will be a little less bright when she leaves," Ballmer said.