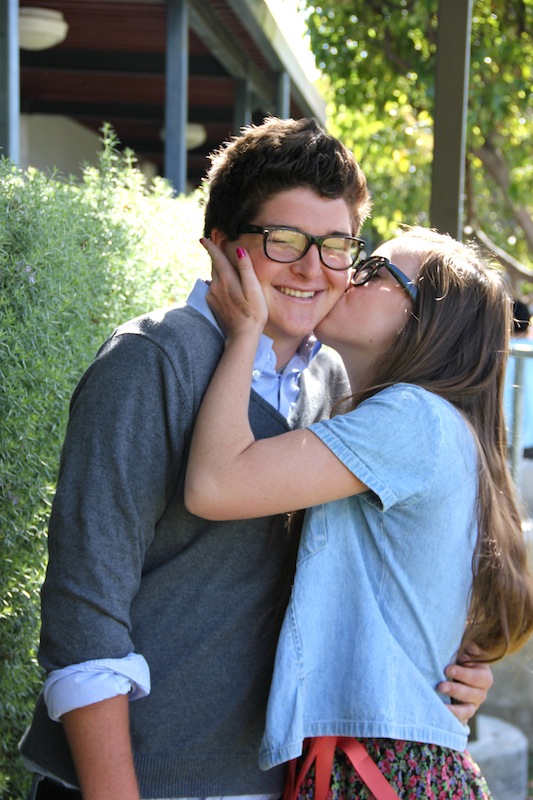 When junior Stephen Mariani, dressed in a tux, pulled out a little black box and presented his girlfriend of six months, junior Marnie Vaughan, with a ring, she didn't know what to expect.
"For a second I thought he was proposing, but then I realized he was just asking me to prom," Vaughan laughed.
As Vaughan looked closer, she realized the ring in the box was her own ring that had been missing for awhile. When she noticed the word "Prom?" spelled out above it, her answer was immediately a yes.
Vaughan attended La Reina, an all-girls high school, during her freshman and sophomore years, so she has never been to a prom like Foothill's before.
Mariani and Vaughan met through a mutual friend at the beginning of this school year when Vaughan transferred to Foothill, and soon afterwards, they became a couple. She has always wanted to go to a masquerade ball, and is excited to attend the masquerade themed prom with Mariani on Saturday.
"We were just best friends from the start, [our relationship] is based off of our friendship. I think that's the kind of couple we are," Mariani said. "We do a lot of fun stuff and have adventures and things."
One of their latest adventures was exploring colleges and touring them together.
"We are both really future driven," Vaughan said.
Both plan on attending college after high school, but for now, they just want to focus on dancing and having fun at prom Saturday night.