Ventura students sing and dance in "The Music Man"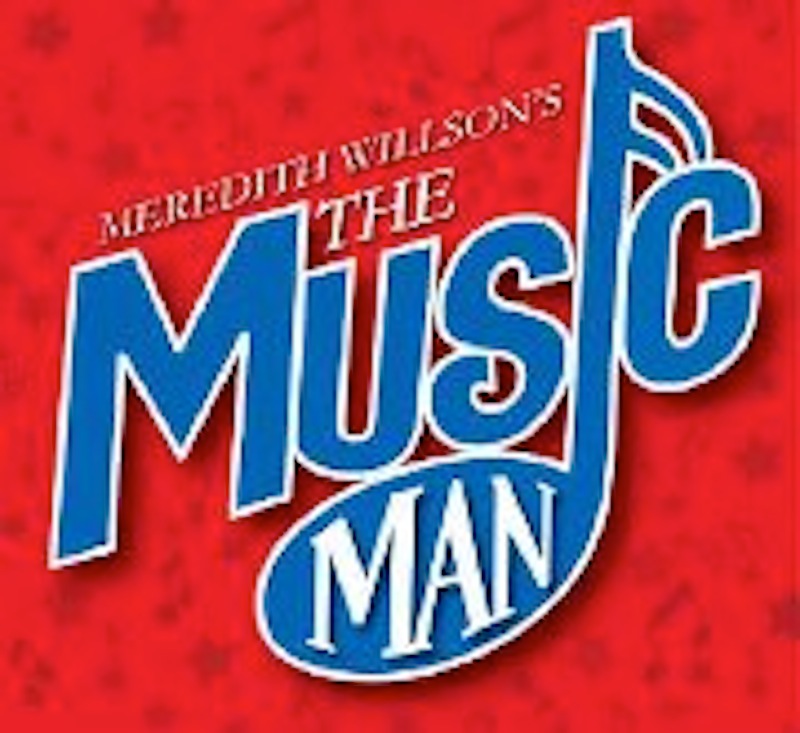 Chatting parents and students turned their attention towards the stage as the lights dimmed in Ventura High School's auditorium, signaling the start of Ventura High School Drama Department's production of Meredith Willson's "The Music Man."
"I choose to do a musical every year because it is a great way to showcase singers, dancers, [and] actors who have a specialty in those areas," director of the musical Stefoni Rossiter said.
The musical follows Professor Harold Hill (senior Prescott DeVinney), a man who moves to the small city of Riverside. At the musical's start, Hill plans on selling over-priced instruments and band uniforms to the naïve parents and kids, only to keep the money and hop on the first train out of the city a couple weeks later.
However, his plan changes when he meets Marian Paroo (Sarah Dewitt), the local librarian and music teacher, and is taught how to love.
"I couldn't believe I got the part," DeVinney said. "I ran immediately downstairs and told my mom."
"This is our first time watching a play here, and it's very good" parent Debra Dryden said. "There's a lot of hard work and a lot of hours put in by the students, and it is very impressive."
According to stage manager Karen Payne, the actors and actresses were all great friends, and thoroughly enjoyed working together.
"When you have a huge group of teenagers together every single night for two months, you're bound to have some funny things happening," stage manager Karen Payne said. "There were always little pranks going on."
The actors did not limit themselves to the stage, and often interacted with the audience. They walked into the audience to sing and dance numerous times during the musical.
Students from the Ventura High School Orchestra provided the music for the play.
"The ensemble numbers have a lot of depth and great sound," parent Chris Dryden said.
There will be six more performances in the upcoming weeks: April 28 at 7:00 p.m., April 29 at 2:00 p.m., May 3 and 4 at 7:00 p.m.,  May 5 at 2:00 p.m., and May 6 at 6:00 p.m.  Tickets are available at the door a half hour before the show starts. The cost is five dollars for students and six dollars for adults.
"When it is all said and done, the best reward is watching the students bloom and grow while gaining confidence," Rossiter said. "It's gratifying to know my students' high school memories will be filled with the positive and life changing experiences we share on stage."