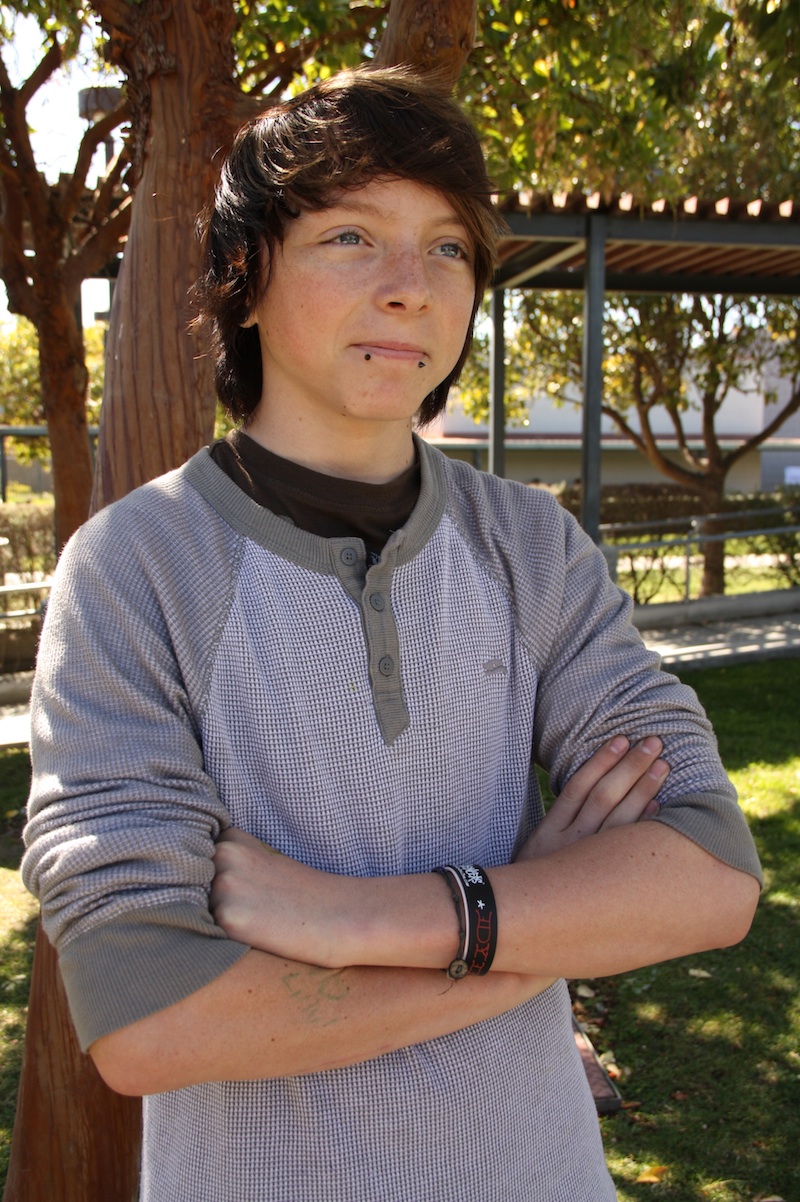 Carriger is an avid sixth year member of the Ojai Valley gymnastics team. He claims to be "fantastic" with front flips, backflips and the uneven bars.
 "[The team] is like another home to me; everyone is very supportive," he said.
Fellow freshman Devyn Kearney describes Carriger as creative.
"He's a very bold, creative, [and] interesting person to have a conversation with.  His mind is a very complicated and interesting place," she said.
Carriger expresses his creative side through his hair.  He has used a variety of color hues throughout the years and even gets it dyed professionally by his step-father, a hair stylist.
After seeing his sister dye her hair, Carriger was inspired and thought that "it was something to try out."   
"It's been a hobby since 5th grade.  I have dyed it every color of the rainbow," Carriger said. "Any color you name, I have done it."
Changing hair colors every eight to sixteen weeks, Carriger already has plans for what his hair will look like sophomore year.
Carriger is also an avid artist.
"[I have been] into every form of art ever since I can remember, it's kinda like dying my hair," Carriger said.
With a "mature and inquisitive" personality, many Foothill teachers enjoy having Carriger as a student.
"He has an inimitable sense of style and self-expression that is a joy to be hold," Education in the Digital Age teacher Kristen Faulconer said. "He is very creative and compassionate, and also very funny."
Whether it is the different hair color changes, or his unique character and sense of personality, Carriger claims that what makes him stand out from his fellow peers is simply being himself.
"What makes me different is I am myself and myself only. I don't try and be something I'm not!"