80 percent of students on Renaissance after quarter one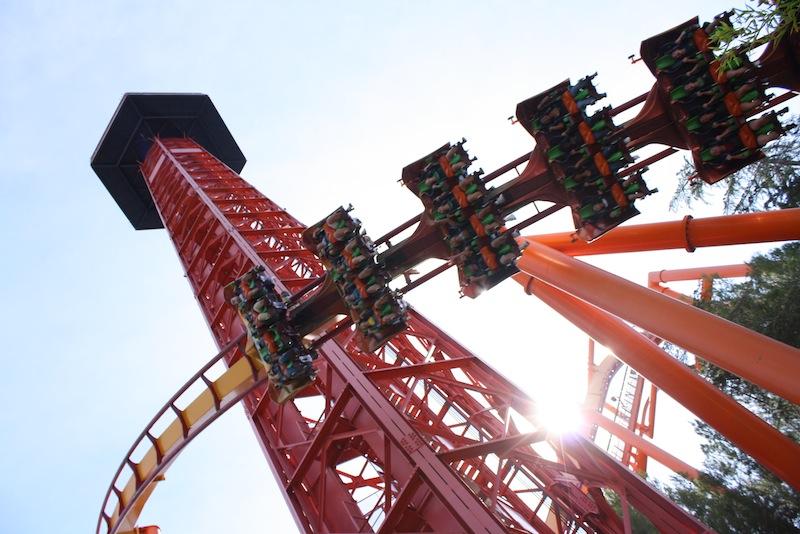 After quarter grades were entered last week, Foothill's Associated Student Body (ASB) was able to calculate how close Foothill is to achieving their goal of 87 percent of students on Renaissance by the end of semester one.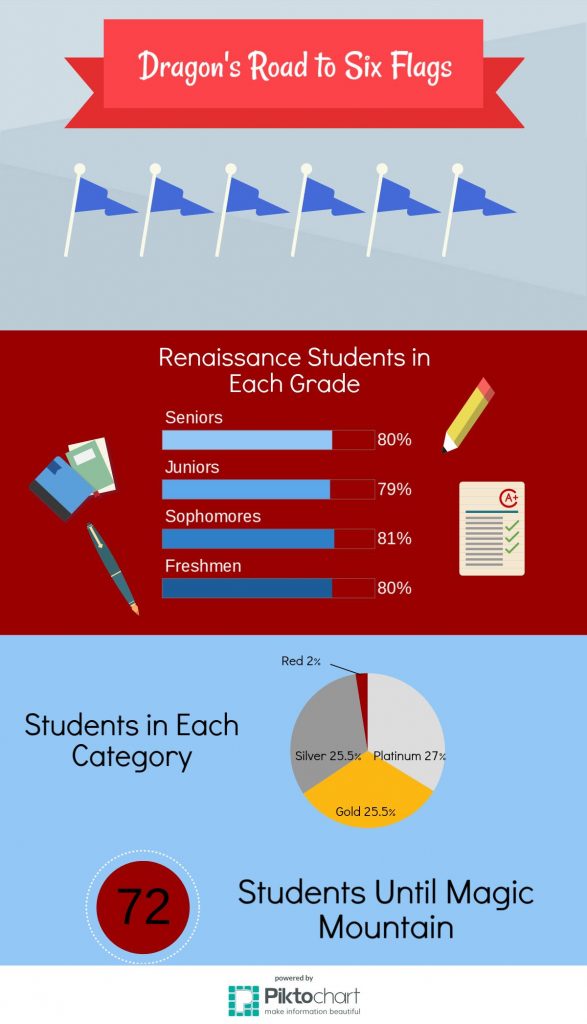 Their calculations show that as of quarter one, 80 percent of students are on Renaissance. This is a 3 percent increase from last semester's 77 percent.
In August, it was announced that if the percent of Foothill students on Renaissance could increase from 77 to 87, those who qualified would get to go on a field trip to Magic Mountain.
Right now, 80 percent of seniors, 79 percent of juniors, 81 percent of sophomores and 80 percent of freshmen are on Renaissance.
News about the possibility of going to Magic Mountain spread throughout the school and ASB Vice President Noah Greenslit owes the increase of the students on Renaissance to the communication between ASB and the students about the trip.
"I feel just like kids have learned […] about this Magic Mountain trip. Like we actually had an announcement the other day which is good," Greenslit said.  
Principal Joe Bova says that the numbers are what he expected because the goal is high one.
"It's hard to attain and so I think it's going to have to happen in increments. It's not going to happen in one quarter or one semester where it's just going to be 'boom' and improve our GPA that much, so it's good to see that there's a little of progress towards it," Bova said.
ASB president Cody Clark echoed Bova's expectations.
"I wasn't expecting a huge jump but I was definitely expecting an increase and so hopefully that increase will motivate students even further to get that 87 percent," Clark said
The highest level of Renaissance is platinum which requires a GPA of 4.0 or higher. For gold level, students need a GPA of 3.5 to 3.99 and for silver, a GPA of 3.0 to 3.49. To be on red level, a student needs to have improved their GPA by at least point five.
In past years, the number of students on red level has been 18 or fewer. This quarter, there were 23.
Clark was "very excited" about the increase in Renaissance students. He also said that the amount of red level students shows "that they're really trying. It shows that they are motivated."
According to the calculations, there are 208 students who are not on Renaissance and to get the 87 percent, Foothill needs 72 more students to increase their GPA by as much as point five.
To get the last of the students motivated, ASB has plans to target students and hold "Ren Fridays" for those already on Renaissance.
[soundcloud url="https://api.soundcloud.com/tracks/231466251″ params="color=ff0000&auto_play=false&hide_related=false&show_comments=true&show_user=true&show_reposts=false" width="100%" height="166″ iframe="true" /]
Ren Fridays "aren't as frequent this year as in past years but we are going to bring them back," Clark said.
"So basically they are a Friday lunchtime activity and then we give out a treat to students on Renaissance. So we are going to have more frequent Ren Fridays and that'll be hopefully more motivating to students this year," he said.
ASB advisor Melanie "Captain" Lindsey will we working on "targeting of the staff and the students."
"So I can say [to the teachers] 'these are your students that are the closest and these students need a little bit more than these other students,'" Lindsey said.
Clark encourages the students to get help from anywhere they can.
Clark says that students shouldn't be "scared to ask for help. They can always go to teachers, they can go to friends."
"There is always help out there and they can always get help and they will be rewarded for their hard work."
Background Photo Credit: Grace Carey/The Foothill Dragon Press