5 new laws for teens in 2012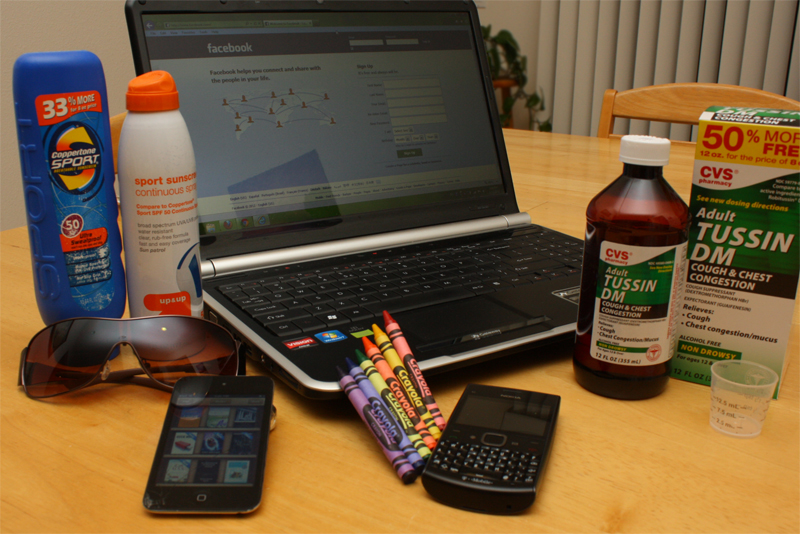 If California teens want to get a tan before summer this year, they'll have no choice but to hit the beach and rely on natural sunshine. Tanning beds are now banned for anyone under the age of 18, and that isn't the only safety restriction minors will face under new legislation coming into effect this year.
Here are five of the 745 bills Governor Jerry Brown signed in 2011 that California teens should be aware of in 2012.
1. Tanning beds prohibited for minors
Notorious for their connections to the more fatal forms of skin cancer, tanning beds are greatly discouraged by the majority of people in the medical field. Until now, that hasn't stopped about 2.3 million teens from going to the salons to acquire their ideal tan.
Previously, teens aged 14-17 could only use them with parental consent, but as of 2012, they'll have to go outside and soak up some real rays because all minors are now prohibited from using tanning beds.
2. Sale of cough syrup to minors now illegal
Legislation already exists in California regulating the sale of nonprescription drugs, but now a new law regarding Dextromethorphan, commonly known as cough syrup, has been passed. It restricts anyone from selling or supplying anyone under 18 with any substance containing Dextromethorphan.
3. State tightens rules on gay and lesbian bullying at school
The Gay Bullying Law aims to put a stop to gay and lesbian bullying by requiring public schools to have a uniform process for dealing with complaints about gay bullying. It also mandates that school staff or personnel intervene if they witness a gay or lesbian student being bullied.
It is also known as Seth's Law in honor of Seth Walsh, a gay 13-year-old boy who took his own life last year after constant bullying because of his sexual orientation in Tehachapi, California. Unlike most 2012 legislation, this law will not come into effect until July 1.
4. Reading records for online book services made private
The law has been updated to protect the privacy of the growing number of people switching over to ebooks, online book services, and online bookstores. Previously, the government and third parties could access anyone's private reading records for books online without their consent. But as of Janurary 1, 2012, they need proper legal justification to do so.
Sponsored by the Electric Frontier Foundation (EFF) and the American Civil Liberties Union (ACLU), the new law is one of many that address new problems brought up by new technology.
5. Cyber-bullying law updated to include new technology and social networking
Legislation regarding bullying in schools has been around since 1985, but has been updated a few times to include new forms of bullying that come along with the advances in technology and communication. The cyber-bullying law already in place prohibited school bullying through instant and text messaging and email. It now also includes bullying on cell phones and computers. 
Information on the other California laws coming into effect 2012 can be found here.