Best of 2011: Movies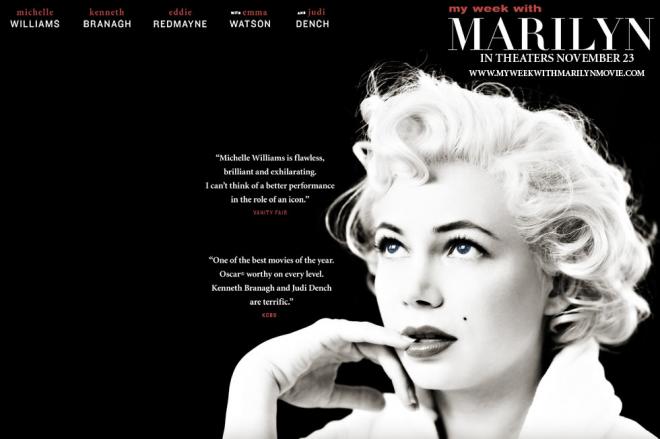 Chandler Gerard-Reimer
December 15, 2011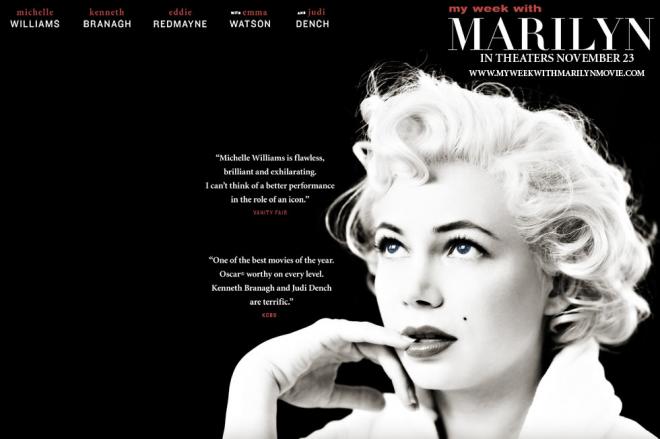 Marilyn Monroe has always exuded a sexual confidence matched by no other. This film highlights her mastery at hypnotizing men but also the darkness that so much of her life was shadowed by. The movie follows Monroe's time filming "The Prince and the Showgirl," and details how she captured the heart of the director's assistant. Michelle Williams fantastically captures Marilyn's ease and innocence in her role and provides another window to open the truth of the mysterious and tortured woman.
2.  "The Help"
"The Help" not only won a place on the Dragon Press' top ten films for 2011, but also garnered multiple awards from the Hollywood Film Festival, National Board of Review, New York Film Critics Circle Awards, and others. "The Help" highlights a dark, prejudicial time in United States history that shall not soon be forgotten. The film incorporates the history of the 1960's civil rights movement while providing enough comedic relief to make "The Help" a family favorite and Hollywood classic.
3. "Harry Potter and the Deathly Hallows: Part Two"
If you have grown up with "Harry Potter" for most of your life, you know what a bittersweet moment it was to watch the conclusion of this cherished series. The anticipation of watching the final installment was unnerving and the wait couldn't have felt longer, but at the same time it was a moment that most people never wanted to come since it was the last "Harry Potter" movie. With its usual thrills and levels of excitement, it kept hearts racing even after the credits rolled. After ten years on the screen, this last "Harry Potter" installment served the series justice, allowing fans a final farewell to the "Harry Potter" adventures.
4. "Super 8"
The science fiction action film "Super 8" focuses on an adolescent group of amateur film-making enthusiasts and a series of mysterious occurrences that surround their hometown. Award-winning directors and producers J.J. Abrams and Steven Spielberg successfully put their heads together to create a film that is both engaging and something of a thriller. Joel Courtney and Elle Fanning's character portrayals were impressive and believable, and the screenwriters seemed to accurately tie the iconic elements of the seventies into "Super 8," right down to the film's soundtrack, which includes oldies like "My Sharona" and "Le Freak."
5. "Drive"
"Drive" is one the most intense films of the year, it will leave you physically tired by the end. It follows the adventures of a driver for criminals, portrayed by Ryan Gosling. The acting is superb, the story line is insane, and the music is awesome. This film got excellent reviews, and it was not over-hyped one bit. I can't think of a single complaint regarding "Drive," which is why it is one of the best films of 2011.
6. "Midnight in Paris"
Ever lusted to meet all the brilliant minds of the past? Imagine having Hemingway critique your novel, partying with Zelda and F. Scott Fitzgerald, or kissing the muse of Picasso. "Midnight in Paris" is the story of Gil, a man in love with Paris, more so than his fiancé. One evening while strolling the streets alone, a car from the 1920's pulls up and two people stick their heads out of the window, calling for Gil to join them. This car takes him to a different time, the 20's where nothing but drinking and flappers mattered. Gil is enchanted and returns night after night. He realizes his unhappiness, but also that everyone always has their "golden age" which they wish they could live in, but they must become satisfied with the present. This movie has an indescribable charm that only writer and director Woody Allen could produce, making it one of the must-see movies of the year.
7. "Soul Surfer"
Bethany Hamilton's shark attack and recovery is one of the most inspiring stories of all time. The movie, based on Hamilton's autobiography of the same name, illustrates Hamilton's life after the attack she suffered and her return to the competitive surfing world. Anna Sophia Robb played the role of Bethany Hamilton well, showcasing Hamilton's drive and determination to re-enter the competitive surf circuit. The movie was cute and heartwarming, and watching Hamilton overcome her obstacles to compete in surf contests with the help of her family, friends, and faith was uplifting. The inspiring story of hope and determination made "Soul Surfer" a top film.
8. "Ides of March"
"Ides of March" is the ideal film for America today. It follows a primary campaign in Ohio (which they regard as a swing state but arguably always ends up Democrat). This film perfectly embodies everything in politics – lying, cheating scandals, affairs with interns and nice-looking men in suits. What more is there to say?
9. "Crazy, Stupid Love"
"Crazy, Stupid Love" isn't your average romantic comedy: it's genuinely funny and heartfelt, with a surprise twist you never see coming. After seeing this movie, you'll be able to forgive Steve Carell for leaving "The Office" to become a moviestar because he gave such a remarkable performance as lead, Cal Weaver. Ryan Gosling and Emma Stone also made hilarious contributions throughout the movie.
10. "Hugo"     
"Hugo" is a children's adventure drama set in the early 1930's. It tells the story of a young boy who lives in a Parisian train station after his parents die and his uncle leaves him. He spends his days trying to repair a mechanical man his father left behind. While finding the pieces of the automaton, he meets new friends and uncovers mysteries about his father and his favorite film-maker, Georges Melies. Directed by Martin Scorsese, "Hugo" has won the National Board of Review's Best Picture and Best Director award and is nominated for numerous others. A heart-warming visual treat, "Hugo" was one of the bestfilms of 2011.