New assistant principal looks to "make a difference"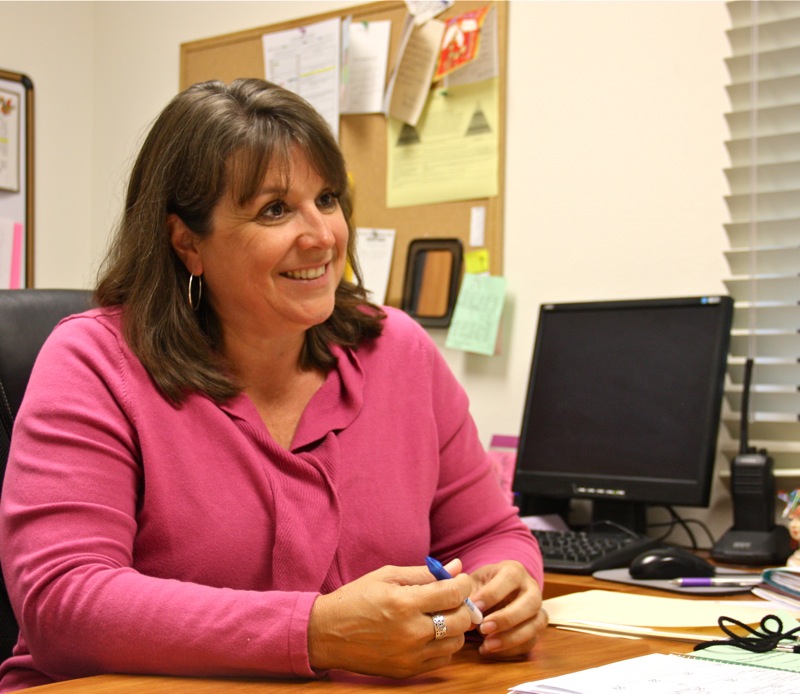 Bobbi Powers said the vice principal job at Foothill was a dream, a dream that became reality at the beginning of the 2011-12 school year. Powers had been hoping for an administrator position for a while when Foothill and several other schools announced job openings.
"Deep down inside I was really rooting for Foothill and I got it," Powers said. "I was so happy."
Prior to Foothill, Powers worked at Balboa Middle School as a language arts teacher, and before that she taught elementary school in Ojai.
Senior Jonathon Oyan had Powers for his sixth grade English class.
"I remember really liking her as a person and as a teacher," Oyan said. "She would always back me up."
Powers has taken on a multitude of responsibilities at Foothill, including safety, organization of the Magic Mountain trip, discipline, graduation, the senior class, and Renaissance. She is also the athletic director.
"Right now I'm working to get to know everybody and how the school runs," Powers said. "I am trying to find where I can make a difference."
One of her favorite moments at Foothill so far was the freshman orientation.
Freshman Madi Stevenson also liked the orientation.
"Everybody was really friendly," Stevenson said. "I felt really comfortable."
Powers also mentioned others areas of excellence at Foothill, including Back to School Night. She said she is very impressed with the level of teacher cohesion at Foothill.  
"Every day something amazes me," she said.
Powers is excited for the upcoming year and hopes to eventually see Foothill get the funding it needs to start new programs and build old ones.
"I feel very honored to be here," she said.