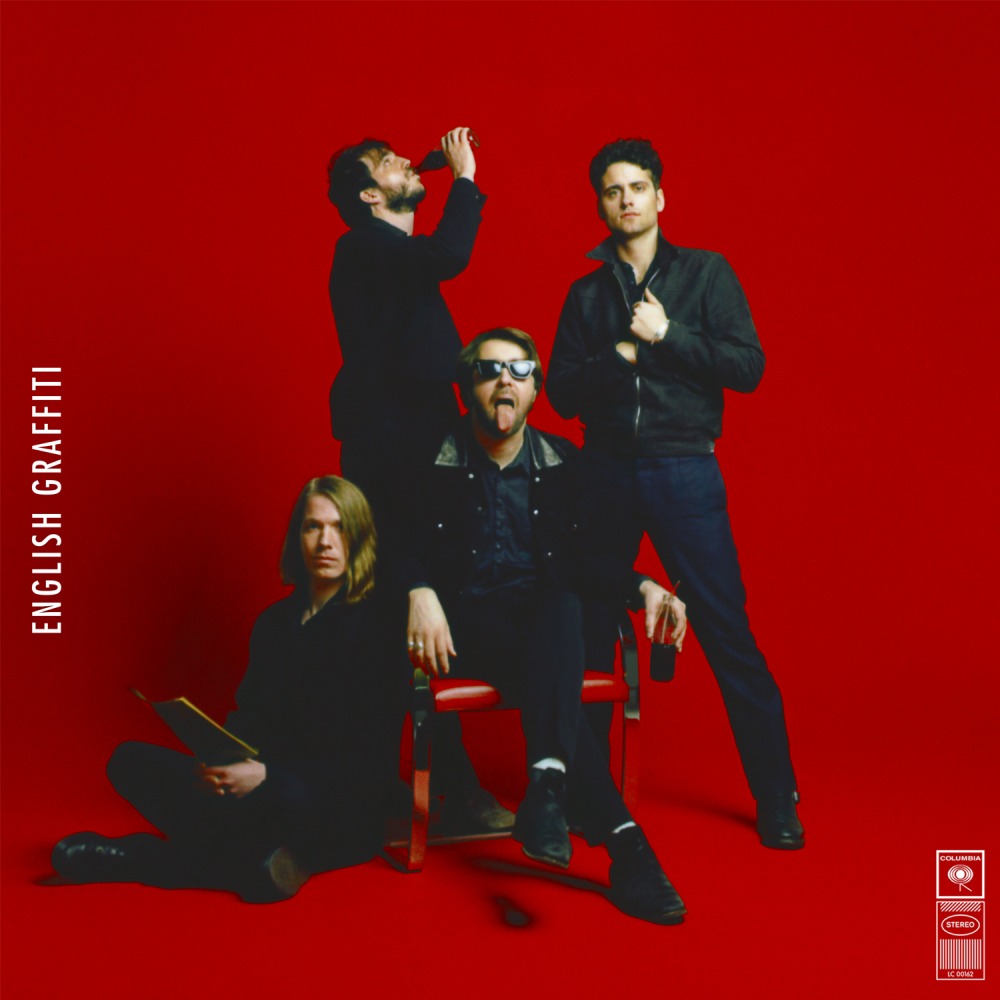 The Vaccines' third studio album English Graffiti steps away from their timeless sound and into a more modern sound suited specifically for 2015.
While previous albums released by the Vaccines have admittedly been constructed to sound as if they could have been produced at any point in time, lead singer Justin Young revealed that the new album would be constructed a different way. In an interview with NME he explained the musical shift the band was taking.
"I started to feel being timeless isn't a good thing," he said. "I wanted to make a record that was important in 2015 and sounded like 2015."
This shift was achieved most largely through a higher abundance of hip-hop/pop inspired tracks as opposed to the Vaccines' traditional rock and roll sound. Young justified this transition by explaining that people in hip-hop are a lot more "adventurous," and willing to break the rules, an aspect of music production he wasn't satisfied with through the monotony of the rock genre.
English Graffiti was produced by David Fridmann, a producer known for his work with bands such as Weezer, The Flaming Lips and MGMT. Due to Friedmann's involvement, the album manifests many sounds similar to these bands. Tracks such as "Stranger" and "Minimal Affection" feature electronic musicalities and synth beats not previously featured in the band's traditional sound.
Feature: The Vaccines on 'English Graffiti', breakdowns, hypochondria & a year of saying 'yes' http://t.co/XvYO5VorQW pic.twitter.com/dk1SQZ1XBy

— NME (@NME) May 29, 2015
This is not to say that nothing on the album bears resemblance to the Vaccines' previous albums. Their traditional garage-rock sound of heavy drum beats and raw guitar riffs is prominent in tracks such as "Handsome" and "Radio Bikini."
This combination of older-sounding songs and more modern tracks does not detract from the flow of the album. English Graffiti explores a variety of sounds yet manages to retain an overall sense of continuity.
Lyrically, the album also explores a variety of topics and concepts ranging from being attractive to the bombing of Bikini Atoll. Predictably, however, the majority of tracks seem to have something to do with love.
The Vaccines weren't striving to create an album that stands the test of time. Young stated, "We wanted to make something that sounds amazing next year and then terrible in 10 years!" English Graffiti is just the album for this task, with its fleeting, fun, and fizzy sound.