Humans of Foothill: Joseph Parcher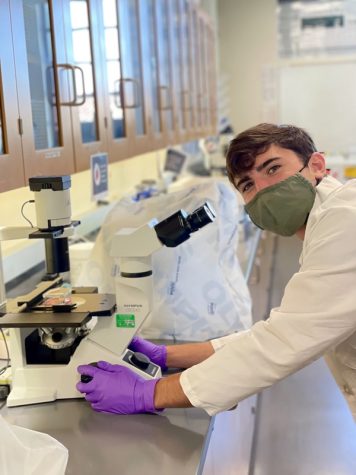 "Junior year was probably when [BioScience] really got real and it really became more and more of my personality. [By] senior year, I just really had no life. BioScience made me more attentive to what I do and made me more detail oriented and organized.
"The first organism I grew to love in BioScience was B. sub (bacillus subtilis). It is rough, it's cool and it's big. I really liked B. sub from the beginning because it is amazing. The second organism I love is one of our new ones, L. lac (lactococcus lactis). L. lac is just really cool and it is really easy to grow. Good old lactococcus lactis! 
"My favorite part of microbiology is streaking. The reason why is because it is fundamental to organism maintenance and is one of those things that you can take an artistic side of. That is why it is so fun. Even though it is very routine and relatively simple, it is easy to improve and find a lot of new ways to do the same thing, and there is a lot of free expression in streaking. 
"My advice for future BioScience students is to just really love what you do. I find there are a lot of people that take BioScience because they are on the fence and that is fair. It's a place to explore, but you are really going to get the most out of this academy if you love what you are doing. So, love what you do and you will do good."