Humans of Foothill: Lily Shadden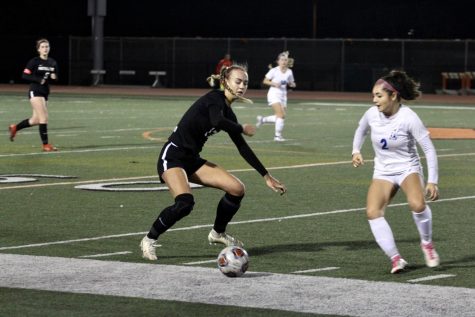 With Lily Shadden's senior year coming to a close, she has left an incredible footprint on the Foothill Technology High School (Foothill Tech) community. Shadden is well known at Foothill Tech for her dedication, loyalty and work ethic. Shadden was a part of the girls' varsity soccer team all four years of high school, where she led her team to an incredible undefeated league season with a record of (7-0-3). Shadden helped the team become the champions of the Tri Valley League and assisted in securing their fourth CIF-SS Division 5 title. During her 2023 season, she was named First Team All League along with VC's all county first team selection. Shadden has decided on moving forward with her soccer career going Division I at Southern Utah University.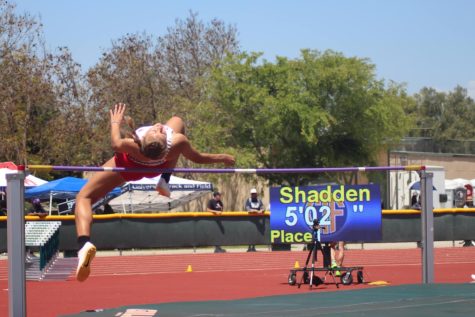 In the spring, Shadden joined Foothill Tech's track and field program. She competed in the 200m, 400m, high jump and 4×400. On April 15, 2023, Shadden earned first place in high jump after jumping 5 feet 1 inch in the 103rd Russel Cup held at Carpinteria High School (Carpinteria). Coming down the wire of her senior season, she was invited to the CIF-SS Division 4 Track and Field Finals. Shadden set a record on this event where she leaped 5 feet 2 inches getting first place and placing tenth overall. She later qualified for the CIF-SS Masters Meet which was held at Moorpark High School (Moorpark). On May 20, 2023 Shadden flew 5 feet 1 inch, wrapping up her senior season representing Foothill Tech.
Aside from sports, Shadden is also very active in her academic career. She is a part of Foothill Tech's Associated Student Body and was elected as the senior class president. She oversaw all senior events such as senior barbecue, recess, signing, awards night and more. With her senior year coming to a close, we wish the best of luck to Shadden at Southern Utah University.