A guide to Advanced Placement Psychology
This article is a continuation of the Advanced Placement (AP) series that helps students understand what to expect when signing up for AP classes this spring at Foothill Technology High School (Foothill Tech). 
Advanced Placement (AP) Psychology is one of the many college-level courses at Foothill Tech, designed to provide students with more rigorous learning opportunities and potential college credit. Taught by Heather Ferris in I105 during periods one, three and four for the 2022-23 school year, AP psychology is an interesting and exciting course to be considered for students' prospective schedules.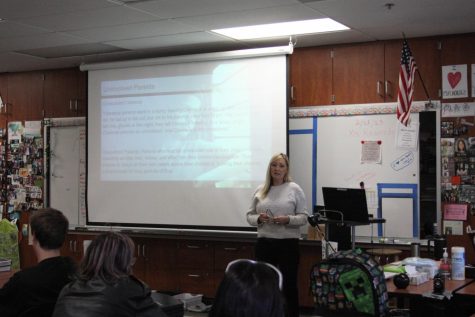 Psychology, one of the most popular majors in college, is the study of the thoughts and mental processes of human behavior. The AP Psychology course is the equivalent to an Introduction to Psychology class taken in college. The class covers a variety of studies, including units that focus on main topics such as cognition, research methods, biological psychology, sensation and perception, learning, psychological disorders, treatment of psychological disorders, human development, motivation and emotion, social psychology and personality. 
Considering this, the class may seem overwhelming, however the general workflow of the class is not high pressure. As homework, students read one chapter of the textbook approximately every two weeks and are instructed to create flashcards and notes. If students distribute their work over time as advised by Mrs. Ferris instead of cramming it in by procrastination, the workload is quite manageable. Classes consist of presentations about key topics, hands-on activities and simulations for students to experience the psychological phenomena that is being taught. "I love how fun and interactive the class is and that's thanks to Mrs. Ferris," Hadyn Hughes '23, a senior enrolled in AP Psychology, emphasized. Some of the activities done in class include making models out of play-doh or candy.
Despite being an exciting and interactive class, it does have its difficulties. As an AP course, it is designed to prepare students for the College Board exam taken at the end of the school year. In order to properly prepare for the exam, students must memorize hundreds of terms and be able to identify and apply them. Similar to other classes, many agree that the exams are the most difficult aspect of this class.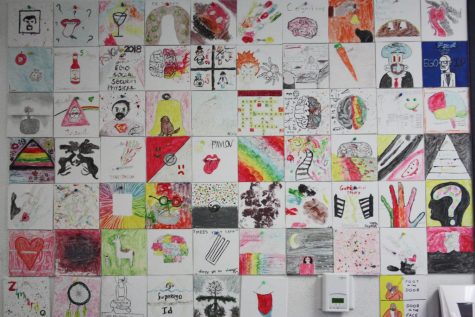 "Mrs. Ferris does a great job setting you up for success," Hughes continued.  There are plenty of resources available to help students do their best and as long as students use these resources and try their best, they can succeed in the class. "​I truly love teaching psychology and I try to create a classroom atmosphere where my students feel safe and supported," Ferris explained. 
There are many benefits to be reaped while taking this class. Not only will students' ability to understand themself or others improve, a grade point average (GPA) increase is offered as well, due to the college-level course and possibility to earn college credits if you choose to take the exam from the College Board at the end of the school year. Aside from this possible grade boost, psychology is an interesting subject that is fulfilling to pursue. "Psychology is not a class most students will wonder 'when will I ever use this stuff?'" Ferris emphasized. In everyday life, it will be found that concepts learned in psychology will often come up. The class also provides a basis for students who are interested in pursuing psychology after high school to discover what branch of the subject they are interested in.
"
I passionately believe that learning psychology will benefit every student no matter what career path they may follow.
— Heather Ferris
If you are interested in taking a psychology course at Foothill Tech but you're not sure about being in an AP class, College Prep (CP) Psychology is also offered. In Ferris' ten years of teaching psychology, this is her first year teaching CP Psychology. The class covers the same topics as AP Psychology, with less emphasis on preparing for the College Board exam. The course is low pressure, with minimal homework and open note quizzes. However, students are expected to engage in class through discussions, presentations and hands-on activities. The CP Psychology class is an excellent option for those who are intrigued by psychology but are not quite ready to take on a college-level course.
Although enrolling in an AP class may seem intimidating, it can be a fulfilling experience. Even if you do not plan on pursuing a career in psychology, the class can help you understand yourself and others. Ultimately, both AP and CP Psychology are incredibly enjoyable and useful courses that are definitely worth the consideration.