Students celebrate the year at masquerade-themed prom (40 photos, Storify)
Students celebrated at the annual Foothill prom Saturday night, held at the Moorpark Country Club. They began trickling in around 5:30 p.m., when the prom was scheduled to begin. The entrance of a flower covered archway and lit garden and gazebo helped to set the fun and reminiscent mood of this year'
………..
Students celebrated at the annual Foothill prom Saturday night, held at the Moorpark Country Club.
They began trickling in around 5:30 p.m., when the prom was scheduled to begin. The entrance of a flower covered archway and lit garden and gazebo helped to set the fun and reminiscent mood of this year's prom.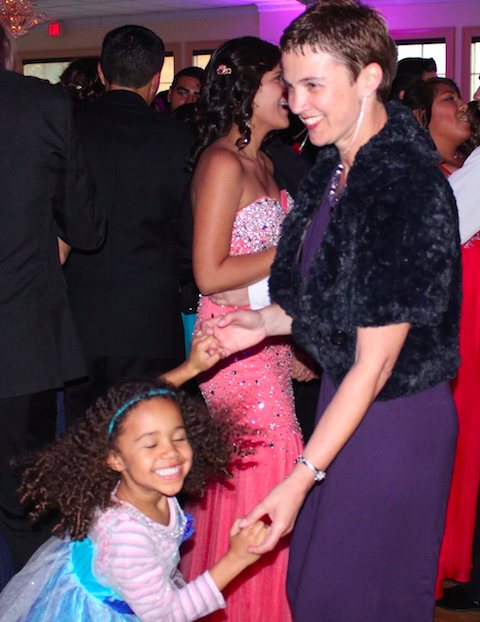 Junior class president Emily Marostica picked a "masquerade" theme for this year's dance.
"We had heard a lot of people wanted masquerade," Marostica said. "I was like, you know what, let's give them a masquerade prom."
The masquerade theme was incorporated by decorating with masks, and holding to a color scheme of blacks, whites, purples and blues.
Everyone was served a buffet of penne pasta with meat sauce and bowtie pasta with broccoli. For dessert, there was a choice of brownies and oatmeal raisin cookies.
Social sciences teacher and chaperone Claire Adams said that she loved the food.
The students were able to pick the music they wanted to dance to this year, and it resulted in a mix of newer and slightly dated pop, rap and hip-hop songs.
 "The kids chose [the music] themselves, so there's a playlist that the DJ puts online and then the kids uploaded their lists and then [ASB advisor Melanie "Captain" Lindsey] went through them to check there was nothing too R-rated," Adams said.
The students danced enthusiastically to the music as soon as the dance floor opened around 7:00 p.m. The first song played was "Hips Don't Lie" by Shakira, which was a very big crowd pleaser.
As the night progressed, the dancing continued to get more passionate. Songs like "Talk Dirty to Me" by Justin Derulo, "Starships" by Nicki Minaj and "How Low" by Ludacris all encouraged more students to go to the dance floor.
[soundcloud url="https://api.soundcloud.com/tracks/202733416″ params="color=ff0000&auto_play=false&hide_related=false&show_comments=true&show_user=true&show_reposts=false" width="100%" height="166″ iframe="true" /]
This is the first year the prom was hosted at the Moorpark Country Club. Many places do not host proms, so it can be difficult for ASB to find a venue, but many were satisfied with the country club.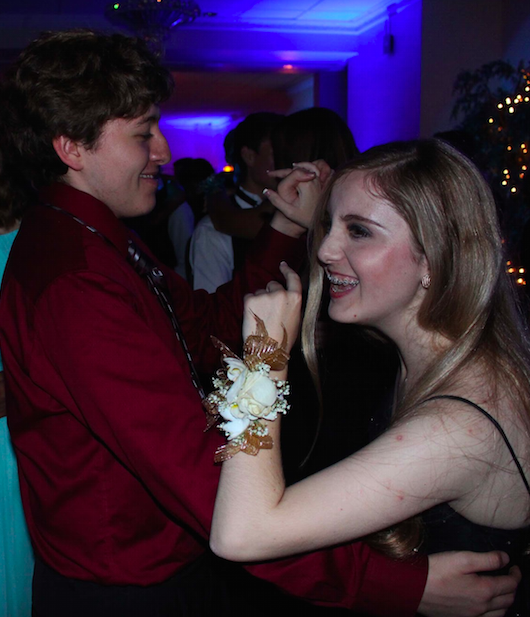 "The venue is beautiful; I'm really impressed with the outside and the inside," junior Whitney Tice said.
The drive up to the prom followed a scenic route that was a bit out of the way, but many thought the venue was a great choice.
Around 9:15 p.m., the senior prom court was announced. The students selected were:
Sarah Borunda

Michelle Pablo

Annie Sinclair

Jacob Valdez

Evan Askar

Sam Beppler
After much anticipation, the prom king and queen were announced to be seniors Jacob Valdez and Annie Sinclair. As per tradition, the prom king and queen shared a dance together on the dance floor. They danced to "A Thousand Years" by Christina Perri.
Many seniors felt that prom was a great close to their last year.
"There is a really great energy among the people here and it's really cool to see. It's a great way to spend my last prom," senior Nick Vaughan said.
Held at the Moorpark Country Club on Saturday, April 25.
https://storify.com/FTHSDragonPress/prom-2015
Storify Credit: Fidelity Ballmer/The Foothill Dragon Press
 Background Photo Credit: Jessie Snyder/The Foothill Dragon Press