"The Totally R.A.D. Foundation": Providing hope for local families affected by cancer
Looking for a chance to check out local art and support a good cause? The Totally R.A.D Foundation is hosting an art show at the Ventura County Museum Nov. 19 from 5-9 p.m. All proceeds will help to support local families with children who have lost a parent to cancer.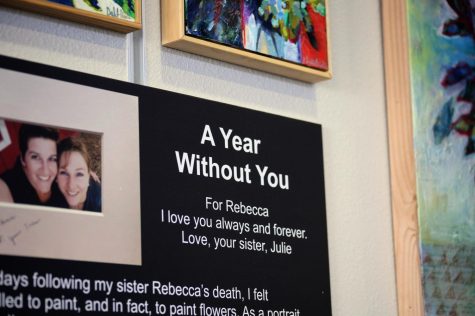 The R.A.D. Foundation was created in memory of Rebecca Dahl, a local Ventura parent who tragically died of breast cancer on Sept. 21, 2018. The funds raised in the early years of the program went directly to Rebecca's family, providing them with some sense of security in such a devastating time of grief and uncertainty. This support from the community meant everything to Dahl's children and her entire family. 
As a part of her grieving process, Dahl's sister, Julie Dahl-Nicolle, began painting flowers in her at-home art studio. Expressing her emotions in this private and comforting environment quickly became a daily therapeutic activity for Dahl-Nicolle. She states, "It has been my place to go to be alone, think and create," and that's where she can "generally be 100% authentic." Dahl-Nicolle is a working professional/studio artist and college art instructor who received her Bachelor of Art (BA) at University of California Santa Cruz (UCSC), and her Master of Fine Arts (MFA) in pictorial art at San Jose State University. She made a goal of completing 100 paintings in honor of Rebecca, and in the end she completed a total of 104. 
The Totally R.A.D. Foundation is run exclusively by Rebecca's family, and they have put many hours into organizing this event. According to Zoey Nunes, another one of Rebecca's sisters, they've "done it all on [their] own," from marketing, framing the artwork, and working in partnership with the Ventura County Museum. In addition to the "A Year Without You" art display, there will be a silent auction, live music and a tree statue that represents Dahl's tree tattoo. The statue will be a live, interactive art feature that guests will decorate with paper flowers during the event. At the beginning of the night, the tree will be barren, but as time progresses, it will be a flourishing masterpiece that symbolizes how hope and growth can be experienced in times of difficulty.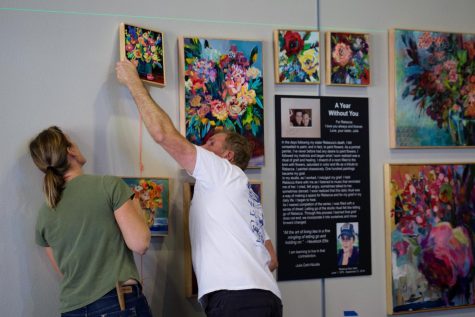 This concept of hope and growth is a key principle of The Totally R.A.D. Foundation, as their goal is to provide hope for families who have experienced similar losses. Funds raised at the upcoming art show will go towards a scholarship that will be awarded to a local family in the Spring of 2023. This scholarship will help to cover costs such as rent and utility bills for families with children in need of support after the loss of a parent. According to Dahl-Nicolle, "The love and concern that was poured out from the community meant everything to us. My family and I want to give back." The compassion expressed by The Totally R.A.D. Foundation is truly inspirational, and Dahl's family has embraced the opportunity to "make lemonade out of lemons" with their endeavors. 
If you can not attend the art show on Nov. 19, there are many other ways to support the cause. You can donate online, sign up for their newsletter, buy paintings online or simply spread the word about The Totally R.A.D. Foundation. The art show is an adult event, but there will be other family friendly fundraising events in early 2023. To stay updated on the specifics of upcoming events, follow them on Instagram @totallyradfoundation.