The 90's: six quintessential alt-rock albums to listen to this summer
Whether you're someone who listens to the oldies, alternative music, or if you're just open-minded—fill your ears this summer with the voices of Elliott Smith, Stephen Malkmus, Fiona Apple, Kim Gordon, Kurt Cobain and Billy Corgan by checking out these six quintessential albums from the decade everyone loves, curated by arguably the most pretentious music listeners of Foothill Technology High School (Foothill Tech). 
Elliott Smith
Either/Or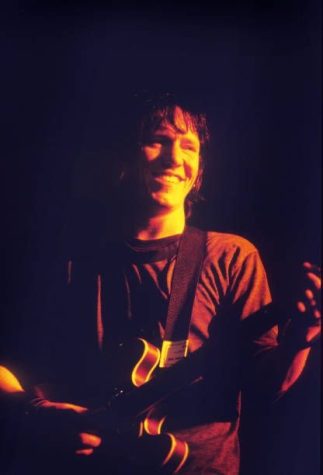 "Either/Or" by Elliott Smith is a modern masterpiece; it's one of the finest lo-fi indie rock records of the 90's. Emerging from the underground scene of Portland, Oregon, Smith was known for his unique blend of rock, pop and folk, with an ability to create visceral music. Through artfully crafted lyrics and an acoustic led sound (all instruments on the album are played by him), Smith weaves a mosaic of vignettes that allow a glimpse into the life and mind of one of the most enigmatic figures in rock. Smith's intimate and whispery vocals, coined "spider-web thin" help immerse his sound in the world of the listener, making you feel as if he is sitting right beside you holding his guitar. 
Songs like "Ballad of Big Nothing", "Between the Bars", "No Name No. 5" and "Say Yes" are all examples of what makes Smith such a great artist: his lyricism, unexpectedly complicated and intricate musical arrangements and poignant storytelling. My favorite moments on "Either/Or" are of the unexpected: when a whisper explodes into a quiet roar, when love turns into indifference, or sadness into joy. "Either/Or" marked the middle ground between Smith's earlier, stripped down albums that carried the same kind of quiet genius and his eventual major label debut, which would see him continue to experiment and expand his sound. After the release of "Either/Or", Smith would be involved in the making of the soundtrack of the 1997 film "Good Will Hunting" which would propel him into the public eye, culminating in his 1998 Oscar performance of "Miss Misery." Almost 20 years after his death in 2003, Smith remains one of the most critically acclaimed and beloved singer songwriters of his generation.  
Pavement
Slanted & Enchanted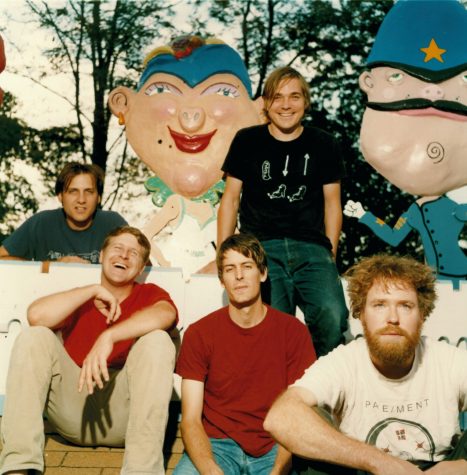 It would be impossible for one to talk about 90's indie rock without at least mentioning Pavement, and it would be even harder to continue that conversation without discussing their 1992 album "Slanted and Enchanted." Known for their DIY-sensibilities and unassuming talent, Pavement's "Slanted and Enchanted", ranked #5 on Pitchfork's list of the top 100 albums of the 90's, had a profound impact on indie rock that carried throughout the decade. Pavement—consisting of lead singer and guitarist Stephen Malkmus, guitarist Scott Kannberg, bassist Mark Ibold, drummer Steve West and percussionist Bob Nastanovich—in many ways was the antithesis of their grunge counterparts, but through their melodic lo-fi sound, they embodied the Gen X-California slacker-rock era. 
The songs on "Slanted and Enchanted" are filled with noise, an amalgamation of instruments and vocals—void of any empty space—that continue to feel fresh and impactful every listen. Malkmus is known for his unique ability to write shrewd and at times seemingly incomprehensible and bizarre lyrics that are complemented by his casual delivery, a characteristic of Pavement's "don't try so hard" approach to rock. That isn't to say Malkmus isn't a talented singer, as the opening track "Summer Babe – Winter Version", a fan favorite, features one of the most impressive vocal performances I've ever heard on any indie rock record. Some of my favorite tracks include "Trigger Cut/Wounded-Kite At:17", "In The Mouth A Desert" and "Our Singer." However, the most tender and unexpected moment on the album is "Here," a ballad that at first seems out of place, but carries the same raw beauty as the rest of the record, offering reprise and a moment of downtempo serenity that exemplifies the artistry and intentionality behind every Pavement record. Pavement would go on to record several more albums, each attracting critical acclaim and cementing their cult status. In 2000, Pavement called it quits, but since their dissolution, they held a reunion tour in 2010 and are preparing to begin a second in 2022.
Fiona Apple
Tidal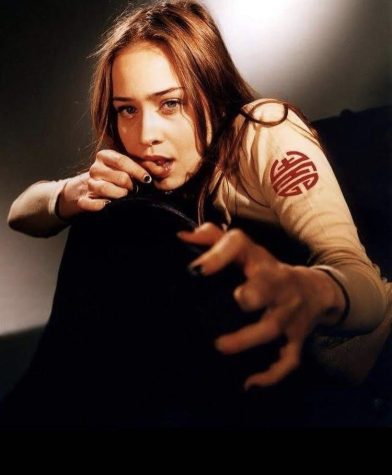 In 1996 at just 18 years old, Fiona Apple released her triumphant debut, "Tidal", an intimate portrayal of the inner world of one of the most formidable talents of the 90's. The album is filled with emotive percussion, jazz melodies and Apple's voice: a powerful rasp that is at the center of every moment. The song "Criminal" would prove to be Apple's biggest hit to date, launching her into the public eye and leading to controversy with its eventual music video. At points throughout the album, Apple appears to embody the tidal wave, her voice teeming with power and transcendent fury, while at others, her voice is below the surface in the depths of the water, filled with hushed emotion. 
Apple's songwriting is so powerful due to her ability to harness her musical and vocal talents to portray the experience of the teenage girl; the grief that comes with growing up, the multitudes that exist under the surface and the inward struggle caused by the outward. Apple was the original Sad-Angry-Teenage pop darling—without "Tidal" there would be no Lorde, no Phoebe Bridgers, no Mitski. "Sleep to dream" is one of the most memorable tracks on the album, as Apple's anger is all-consuming and the percussion fully immerses the listener in her mental state as she chastises a former lover. Some of my favorite cuts include "Shadowboxer", "Sullen Girl" and "Slow Like Honey." Following her debut, Apple would continue to challenge musical and societal norms. "Tidal" thrusted Apple into the spotlight that she would eventually reject, but she remains one of the most talented and fascinating enigmas in music today.
Sonic Youth
Goo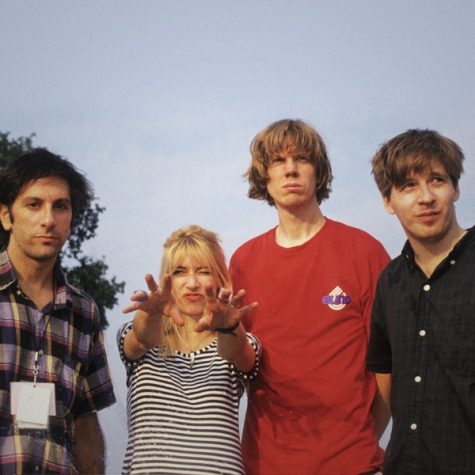 "Are you going to liberate us girls from male, white corporate oppression?" vocalist/bassist Kim Gordon drawls as she inhales the air of rebellion, diffused from Sonic Youth's hit single: "Kool Thing". Not only was this song in collaboration with Public Enemy's Chuck D, but it was part of a scrapbook collection of songs making up the 1990 album, "Goo". This 11-track masterpiece kicked off the fresh decade with a revolutionary style of rock, one that Sonic Youth had established so well in the late 80's with their breakthrough album, "Daydream Nation": experimental noise. Through unconventional guitar tuning, droning dissonant chords and explosive guitar-amp feedback, the alt-rock band retained the strength of their sound as they introduced it in a more accessible manner to the public after signing with a major record label, DGC. By doing this, they fused mainstream rock and the New York underground punk scene, foreshadowing the monumental shift towards grunge in the couple of years following "Goo"'s release and even influencing future grunge bands like Nirvana. 
Their eccentricity flourishes in songs like "Mildred Pierce", where scratchy, distorted wails of guitarist Thurston Moore clash with the dissonant instrumentals of the rest of the band erupting in chaos. "Mote" tones it back slightly, but still employs the gritty elongated passages of avant-garde noise, void of a singer. Gone were conventions of harmonious melodies and clean-cut song structures—music in the public eye was not constricted to traditional boundaries just as creativity could not be tethered to a one-dimensional pole. Head-bobbing, catchy riffs were still very much incorporated into their songs as evident in "Dirty Boots" and "Cinderella's Big Score"; however, what set them apart from other textbook rock songs was that each motif flowed into a new, unpredictable theme (or a nonsensical blubber of noise). In addition to Gordon and Moore, guitarist Lee Ranaldo and drummer Steve Shelley completed Sonic Youth's lineup, and as a band, they have amassed over 15 albums. To this day, Kim Gordon remains exuding coolness as, "an unapologetic critic of male hegemony".
Nirvana
Nevermind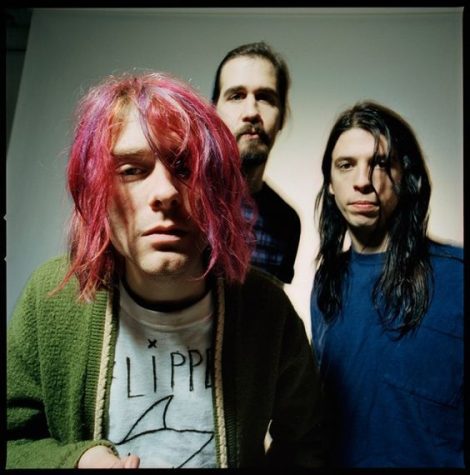 An alternative rock fusion of the punk attitude, heavy metal distortion and hard rock fuzz — grunge music was thrusted into the mainstream eye as Nirvana released their 1991 sophomore album, "Nevermind". Nirvana—a three-piece band consisting of singer and guitarist Kurt Cobain, drummer Dave Grohl and bassist Krist Novoselic—represented the Seattle underground rock scene as they poured their social critiques and angst into their guttural growls and swampy signature sound. 
"Nevermind" boomed as their biggest commercial success, selling over 30 million copies worldwide and bringing fresh originality into the stale hair-metal scene of the 80's. The opening track, "Smells Like Teen Spirit", was immediately deemed a classic teen anthem while other tracks such as "In Bloom", "Drain You" and "Something In The Way" have emerged as fan favorites. The simplicity within Cobain's compositions still appeals to the vast audience of amateur guitarists today, as the iconic riff of "Come As You Are" remains buried under the collection of learned chords imprinted on their fingertips. The release of "Nevermind" elevated the band to the recognition of a household name to this day, long after the death of Kurt Cobain in 1994.
Smashing Pumpkins
Siamese Dream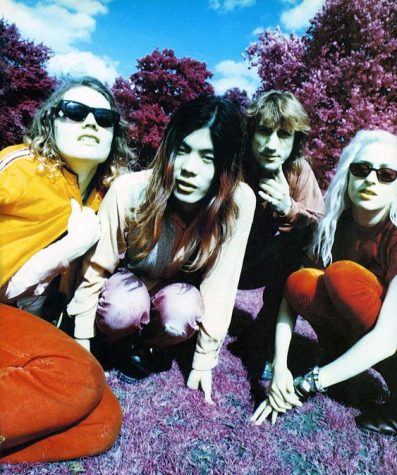 Blanketed with an impenetrable wall of guitar fuzz and Billy Corgan's unique croon, the 1993 Smashing Pumpkins record, "Siamese Dream", rose to become an iconic staple of the 90's, esteemed as "one of the finest alt-rock albums of all time". Guitarist James Iha, bassist D'arcy Wretzky and drummer Jimmy Chamberlin mastered the blend of hard rock and classic rock, making their instruments sing with warm undertones, emitting the same timbre of Corgan's voice, which is widely distinguishable by its nasally tone. The layering throughout this record is brilliant; a pattern of juxtaposition is done in such a way where Corgan's soft coos blend within the thicket of guitars enveloping around him, right before he crescendos through the instrumentals as he laments into the abyss. Listen for this in the opening track, "Cherub Rock" and my personal favorite, "Mayonaise". 
A wide array of songs are presented to listeners, from the intimate, bittersweet twinge of "Today" to the ambivalent tempos of the noisy "Geek U.S.A." to the tender love song, "Luna". "Siamese Dream" is an ever-changing thematic experience, but a warm intensity is the common thread that binds each song into a cohesive album; a consistent, comforting guitar fuzz insulates this warmth, and it's the factor that elevates this album to reflect such an impressive original sound of the band. An introspective and driven perfectionist in songwriting, Corgan would continue to push the trajectory of the band's success toward their following concept album in 1995: "Mellon Collie and the Infinite Sadness".
Notable artists who did not make this list include Modest Mouse, Dinosaur Jr., My Bloody Valentine, Radiohead, Red Hot Chili Peppers, Mazzy Star and PJ Harvey.