Class of '22 Senior Grad Map
At the end of every school year, the reigning class of seniors will be hosted in a celebration of their post-graduation plans. The event is dubbed 'Senior Signing Day' since the students participating are seen signing their commitment to whatever plan they've made for the fall, whether it be college, trade school, the armed forces or a gap year. The map below is a global representation of where Foothill Technology High School's Class of 2022 seniors will end up after their graduation on June 17.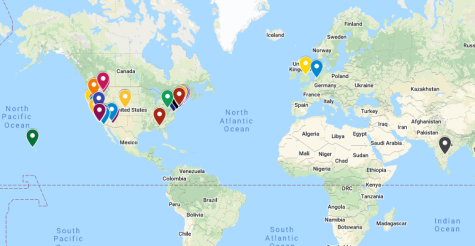 Editors Note: not every student was placed on this map since the data was collected from a google form and Senior Signing Day data. Some students requested their name and school not be displayed.