Nintendo shows a taste of what's in store for 2022 in the Nintendo Direct of Feb. 9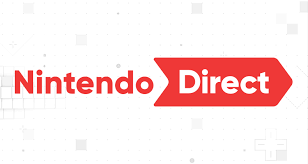 On Feb. 9, Nintendo presented us with what looks to be most of their upcoming projects for the first half of 2022 in the first Direct of the year. Nintendo Directs are where Nintendo presents news on their upcoming projects. A lot of exciting and promising news was displayed, so without further ado here are the most exciting parts of the February Nintendo Direct. 
Commencing the Direct was a trailer for a spin-off of Fire Emblem: Three Houses entitled Fire Emblem Warriors: Three Hopes, currently set to release on June 24. An interesting looking game no doubt, but a bit of an odd way to start off the Direct. There isn't a massive fan base for the Fire Emblem series outside of Japan, so not a whole lot of people are going to be interested in a spin-off of a Fire Emblem game. In any case, the game will follow a similar path to other Warriors games, where the player is set against hordes of enemies with the objective being to string together as many combos as possible.
Nintendo
A new game in the Mario Strikers series called Mario Striker: Battle League was revealed, which excited many fans. There are two other games in the series and the last one, Mario Striker: Charged was released in 2007 for the Wii. The series is essentially extreme soccer featuring Mario characters and has a very striking art style and fun mechanics. Now, Mario Strikers: Battle League will come out on June 10.
A trailer was shown that revealed a new game called Nintendo Switch sports. This is a successor to Wii Sports and Wii Sports Resort. It will feature three remastered sports from those games, tennis, bowling and swordplay (now renamed chambara), in addition to three new games, soccer, badminton and volleyball. Golf will also be added in a free update, and hopefully other sports new and old will be added too. An online mode is also being added to the game, which will allow players to go head to head from across the world. This game comes out April 29. 
Nintendo
Next up, new downloadable content was revealed to be coming to Mario Kart 8 Deluxe, titled the Booster Course Pass. It will feature 48 tracks from across the Mario Kart series remastered for this game. This unfortunately means that Mario Kart 9 most likely won't be released until Nintendo's next console, but the amount of tracks being added to Mario Kart 8 Deluxe more than makes up for it, especially considering that they will only be $24.99. The first wave is going to be released on March 18 and the waves will continue to release into 2023. 
Nintendo
The final game revealed was Xenoblade Chronicles 3. Surprising, but welcomed nonetheless. It looks similar to the other Xenoblade games, where the player will travel through massive environments that combine nature and technology. It's unclear what the storyline will be, but it looks to be taking place in some sort of civil war. No combat was shown, which means it's possible this game's combat will differ from the others, explaining why Nintendo is waiting until later to show how it works.
Nintendo
Overall, this was a very solid Direct. The obvious thing missing was The Legend of Zelda: Breath of the Wild's sequel. This is unfortunate because now who knows when more news about the game will be shown. But other than that, a lot of interesting news was presented and the overall pacing of the Direct was great. It really feels like Nintendo has managed to nail this style of showing information. Hopefully these skills will be replicated in further Nintendo Directs.