"Working for the Knife": Mitski returns to the music scene with knife-changing new song
Just over two years, singer/songwriter Mitsuki Laycock, known professionally as Mitski, devastated fans when she announced an indefinite break from the music scene. She has since recently returned with a splash. On Oct. 1, her previously disabled social media accounts were reactivated and left fans rustling with hope and anticipation for what it could mean. Following three days of radio silence, a post announcing a new song and a Youtube music video countdown shook the world.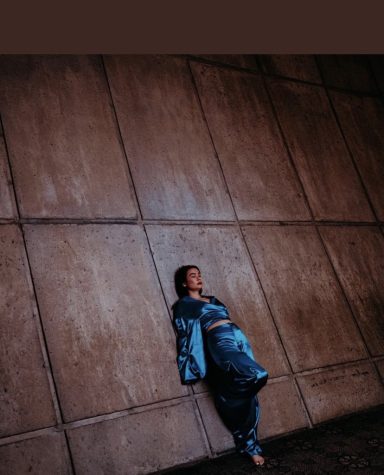 "Working for the Knife" was revealed, filled with enough metaphors and allusions to make an English teacher cry, Mitski beautifully expresses her frustrations as an artist in a repressive industry through her lyrics and music video. 
Along with her new single, mystery shirts and a 2022 tour were announced on social media and on her newly renovated website. With locations in the U.S. and Europe, social media erupted in a panicked frenzy—one side bubbled with excitement while the other erupted in grief and denial from those who did not get tickets in time.
The music video touches on deeper meanings by utilizing different symbols throughout its duration. It begins with a shaky camera angle as Mitski walks towards a building and ascends on an elevator. As she steps out and the instrumental begins, the camera slowly pans towards her face, which is obscured by her cowboy hat. Likely referring to her previous album, Be The Cowboy, Mitski throws off her hat and leaves the room. Mitski has described Be the Cowboy as her "least emotional album". She wrote it when she was losing her sense of self to the music industry. 
The theme of the cowboy has also been a reference to the image of a cowboy, cultivated by Americans and propagating the idea that a white man will always be seen and welcomed as a hero, no matter what he does. As a Japanese-American woman, Mitski expressed how she wished she could embody that sense of free expression. When she throws her hat, it alludes that she's moving on from that era.
In a public statement about "Working for the Knife", Mitski explained, "it's about going from being a kid with a dream, to a grown up with a job, and feeling that somewhere along the way you got left behind. It's about being confronted with a world that doesn't seem to recognize your humanity and seeing no way out of it."
The lyrics are all about working for and towards 'the knife', an oppressive force that hurts her. This is certainly a reference to the music industry and to the mental health of artists.
In her "Nobody" lyric video with Genius, she discussed how even in her 'semi-fugue' state, she would think about how she could capitalize on her trauma and sadness. Her privacy has been completely stripped and her livelihood depends on how much she can exploit herself.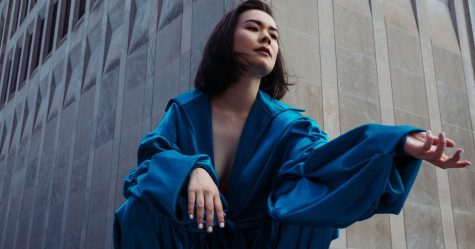 The lyrics of "Working for the Knife" also explore the feeling of growing older and reaching the age that was once idealized, recognizing the feeling of being just as lost as before. They reiterate that state of isolation, of watching the world move on without any control of it. 
As the song closes, Mitski sorrowfully accepts the choices she has made as an artist and the truth of the industry she's in. She accepts the reality of how the world views her and how it treats her while growing as an artist and person.
The end of the music video juxtaposes its beginning atmosphere, as Mitski has changed outfits and is under a moving spotlight. She dances, throwing herself from one place to another until the final note finishes. As the applause and audience fades, she continues her dance. There is no indication that anybody but Mitski is left, and her movements become more intimate and irregular. She dances for an audience that is no longer there. Throwing herself into the art, she keeps up the act, and the scene feels much more raw and emotional. She eventually falls to the floor and the camera pans toward her face that is set in a breathy smile.
With yet another heart wrenching, ear-blessing song, Mitski has further proven herself to be a skillful lyricist and dynamic artist. Her ability to capture the depth and complexity of the world and its structure reigns just as impressive today as it was in the years before her break from music.
Vevo