Fill your belly with Ojai delights
Ojai has been a well-known town for Ventura natives to venture out for the day and explore the stunning area. This city is famous for its gorgeous walks, trendy shops and calm weather. On top of this, Ojai's food places also deliver a magnificent experience for you and your company to enjoy! Here are a few dazzling Ojai restaurants and shops for you to savor while admiring the rest of Ojai. 
Farmer and the Cook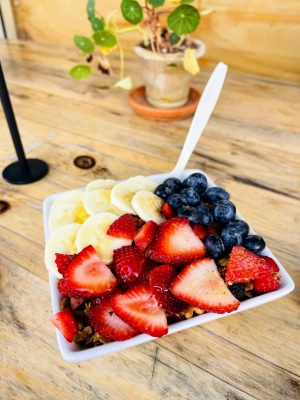 Ojai is famous for providing many nourishing and healthy options for their customers. Farmer and the Cook provides just that! This Mexican-style restaurant offers healthy breakfast and lunch options for you to enjoy! They also have plenty of drinks including classic caffeinated beverages, lavender haze lattes, different smoothie options and many more. Farmer and the Cook is an order-then-sit-down-style restaurant with seating outside that is completely safe. All of their meals and snacks are incredible, especially the goat cheese veggie tacos, the tofu breakfast burrito and the taquitos. Every option is delectable and a great meal at Ojai!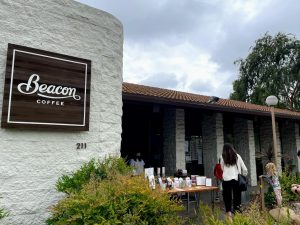 Beacon Coffee
Beacon Coffee is a classic coffee place for you to brighten up your day with a mouth-watering cup of coffee or a beverage of your choice. Beacon has many different drink options from coffee, chai tea lattes or seasonal drinks. Currently their pixie mocha is in season and it's all made from scratch. You can choose between having your drink be hot or cold. Beacon also has baked goods from different types of muffins, scones, cookies and many more! Beacon Coffee has an open and trendy seating area, but due to COVID-19, you have to take your order to go. Even though a Beacon Coffee shop can be found in Ventura, the Ojai Beacon is right by a hiking trail and cute boutiques for you to enjoy with your drink. So grab a cup of coffee at Beacon and enjoy the Ojai air!
Tipple and Ramble (21+)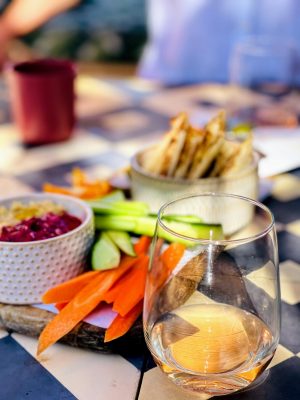 Tipple and Ramble is an aesthetic heaven with delicious food and a welcoming atmosphere. Disclaimer: you do need someone 21 or older to order the food since they serve alcoholic beverages. Tipple and Ramble is primarily a wine bar, but they also provide many great nonalcoholic options, like their charcuterie and empanadas. Periodically, they alternate their types of boards and empanadas, and all are worth it! The seating area of Tipple and Ramble brings a Pinterest board to life. The tables and chairs are all beautiful while being spaced out. There are also fun couches and plenty of sparkling lights within a groovy-colored mobile home! Tipple and Ramble provides a talking space in a lively environment while indulging in incredible food.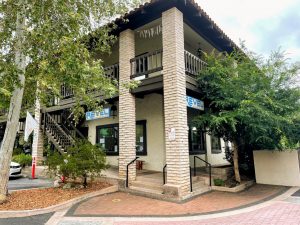 Revel
Revel is a great pit stop to make while you are wandering around Ojai. This shop provides delicious kombucha and acai bowls right in the center of Ojai's delightful village. Their kombucha options range from ones that make you energized, detoxed or calming. My preferred choice is the Eclipse which contains coconut chai green tea, honey, charcoal (from coconuts) and jun culture. Revel's acai bowls provide an excellent meal for you to enjoy while taking in the Ojai environment. Each bowl is flavorful, and all choices will make you satisfied. Revel also offers other drinks, like hot chocolate, coffee and a turmeric tonic. Ordering at Revel is easy and quick; you can watch your drink or bowl being made in front of you! 
With summer just around the corner, we all need an escape after an interesting school year. Ojai and its many food delights are the perfect places to relax and enjoy a break with your friends and family.