Emma Dillon '21 commits to UC Davis equestrian team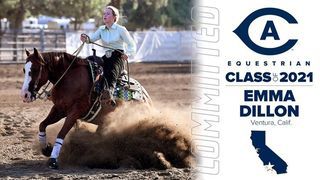 As the 2020-21 school year passes its half-way point, the class of 2021 is beginning to look ahead to life after Foothill Technology High School (Foothill Tech). For Emma Dillon '21, this means becoming a member of the University of California, Davis's (UC Davis) equestrian team.
Dillon received an athletic scholarship to the prestigious university, where she plans to study Animal Science in preparation for a career as a veterinarian.
She is very well equipped for this line of studies, as she has been riding horses since she was two years old. Equestrianism is a unique sport, but Dillon says, "my grandma got me interested in riding. She taught me how to ride, and put me on my first horse."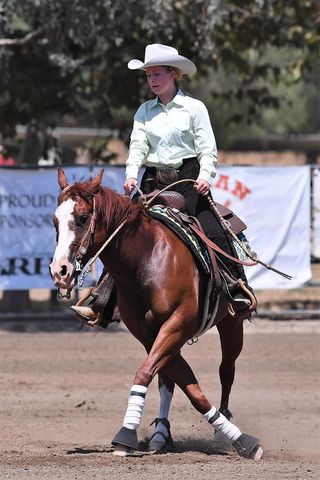 Despite Dillon's lifelong riding experience, she didn't start participating in shows until her freshman year of high school and she became very interested in college equestrian teams in her sophomore year. She explains,"I immediately knew I wanted to do it because it would be an amazing opportunity to do something I love for a college."
It's been a long journey to get there, as Dillon's typical schedule is a grueling one. "I typically go out to practice 6 days a week," she says, "I usually ride for about an hour, and then I'll do some chores such as sweeping stalls, feeding grain, cleaning feed/water buckets and more. After I do a lot of that stuff, I've been there for about 2.5 hours." Along with five to six multi-day shows a year it's a lot of commitment, but she says it is, "totally worth it!"
As with most aspects of life as a senior in the pandemic, the recruitment process was unusual for Dillon. "The commitment process was definitely different, but I wouldn't say it was difficult. Basically, I could only email and have phone calls with coaches. Also, the COVID restrictions did not allow me to meet my coach, or the team," she says.
Although she has no plans to ride professionally, she is hoping to go to high-ranked shows all around the country and she is very excited to begin her collegiate career in the sport that she loves.