War of coffee: which is the best brew?
With coffee brands fighting for customers' attention, many of us don't see the differences between them. Having the time to compare the commercial coffee shops around town may not be realistic, so many tend to stick with their go-to. Starbucks, Peet's Coffee and The Coffee Bean and Tea Leaf share numerous similarities, but what is the difference?
Cold brew, a type of beverage where coffee grounds soak for long periods of time in cold water, can be found at all three businesses. Although they all have a similar physical appearance, subtle differences determine the balance of acidity to sweetness, the keys to great coffee.
Along with cold brews, each business has a customer favorite that yields variety and allows for a more comprehensive review of what they have to offer.
Starbucks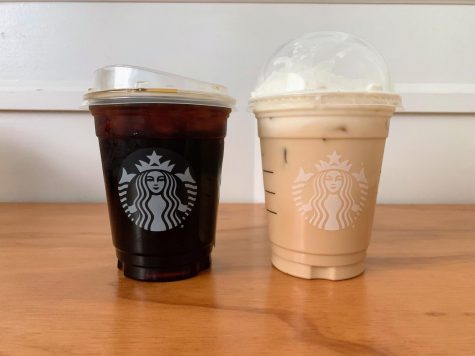 Starbucks steadily steals the hearts of Americans with their drinks and merchandise. Some believe their popularity could solely be their branding and not the fact that their coffee is authentically tasty. Starbucks brands their cold brew on their website as "low-steeped in cool water for 20 hours," and it is $2.95 for a small. After trying their cold brew, I found that it was not too bitter, but it was a bit watery and didn't have too much flavor. It could be a good base, maybe to add cream and sugar or try any of their specialty cold brews, but on its own, it was fairly simple.
Their Iced White Chocolate Mocha is their customer pick, priced at $4.45 for a small, and it tasted exactly like its name. It undeniably tastes like white chocolate and it is remarkably sugary. I only noticed a hint of coffee, making it an excellent choice for new coffee drinkers if they are intimidated by the intensity of a strong coffee taste.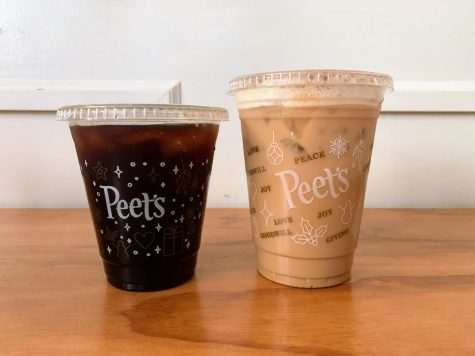 Peet's Coffee
Peet's Coffee describes their cold brew as "a sweet and smooth iced coffee without acidity or bitterness." It is made with a "Baridi Blend, crafted from juicy East African beans specifically for cold-brewed refreshment." This cold brew was by far the best one I tried. It was richer, but not too bitter and not watery at all. The small size was $3.10 and although more expensive, it proved its value.
Their website describes their customer favorite, the Havana Cappuccino, as "sweet, bold, and lightly spiced," made with "hand-pulled Espresso Forte and sweetened condensed milk." It was the perfect amount of sweetness and it had prominent notes of cinnamon. According to the barista working, she mentioned that this drink has a lot of caffeine. Priced at $4.35 for a small, this one is also worth its price. 
Coffee Bean and Tea Leaf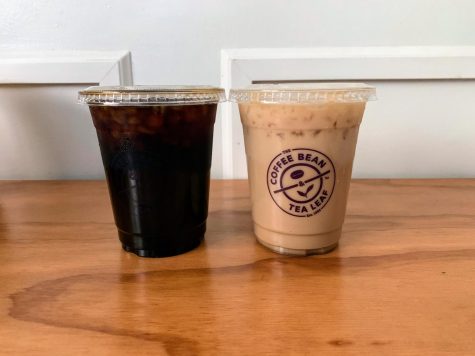 The least expensive choice, Coffee Bean and Tea Leaf is a favorite of many and known for their Ice Blendeds. Their cold brew, priced at $2.85 for a small, was very bitter and did not have flavor. It would be enjoyable with creamer or sugar added, but alone, it was quite underwhelming.
The Iced Vanilla Latte, their customer favorite, was incredibly sweet with significant amounts of vanilla flavor. There was not much of a coffee taste as well, but a small size priced at $4.05 is the least amount of money compared to Starbucks and Pete's specialty drinks. 
Amongst these, my personal favorite would have to be Pete's Coffee. It's cold brew and its special drink had a wonderful balance of sweetness and bitterness. My only complaint would be the price, but it is a perfect treat and worth the splurge.
Although there are so many different options to choose from when purchasing a morning coffee, the correct shop that satisfies your taste can perhaps alter your new go-to. Peet's Coffee, while more costly, definitely has the flavor to prove its merit. The Coffee Bean and Tea Leaf, the most reasonably priced, may also be a good option if spending money on coffee is not a top priority. Starbucks, priced in the middle, is likely the best choice if coffee is a new experience to the drinker.