Are we hitting snooze on classical music?
Picture this: you're attending a classical concert. Buzzing with anticipation, audience members rustle in their seats as the orchestra tunes and the house lights dim. You look up from the program notes and take in your view from your seat. As you scan the audience, an abundance of thinning white-haired individuals are dispersed, and you think nothing of it; it's classical music after all.
This genre is unraveling into a dying art within our modern society, as the music industry advances further away from the original characteristics of classical music. According to The National Endowment for the Arts, 11.6 percent of adults in the United States attended a classical music performance in 2002. By 2017, that number had dropped to 8.6 percent. Since then, pop, hip-hop and alternative music have taken the lead, occupying the earbuds of most teenagers today.
Compared to the 20th century, iconic figures like Dmitri Shostakovich and Leonard Bernstein attracted a very diverse audience who were eager to maximize the capacity of concert halls. Our current Gustavo Dudamel and Yo-Yo Ma also draw in an unfathomable plethora of crowds, but another hybrid of classical instrumentalists have submerged: those who appeal to the mainstream ear. 
Artists like Lindsey Stirling, 2CELLOS and TwoSet Violin have adjusted their traditional instruments to keep up with pop culture and their trends. They break the strict stereotype of being formal and add their own personal flair to the content that they produce. From transcribing song covers to playing on contemporary electric instruments to making comedy, these features are more likely to be noticed by the common public than a traditional performance. 
"For classical music, there's more of a barrier in terms of exposure," violinist Nikhil Maserang '21 explains. "People often see it as elitist. Personally, I like TwoSetViolin because they promote that classical music doesn't have to be about elitism and formal procedure; it can just be something you vibe to when you're studying."
Along with elitism, drowsy boredom is another stereotype attached to classical music, but how accurate is it? Boredom itself is subjective, and its meaning varies from person to person; however, to fresh ears, it may categorize classical music as slow-paced and sleepy. Sure, there are works that follow this description, but there's also a bountiful amount of others that are capable of delivering a shocking volume with exciting, frisky tempos. These preconceived ideas may generalize the genre as a whole, but when introduced by the vast world of variety that it has to offer, would boredom still be a strict interpretation?
Multi-faceted musician, Aidan Connelly '23 comments, "People tend to stereotype things that they don't understand, and I can confidently say that most people don't understand classical music to the degree that musicians understand it."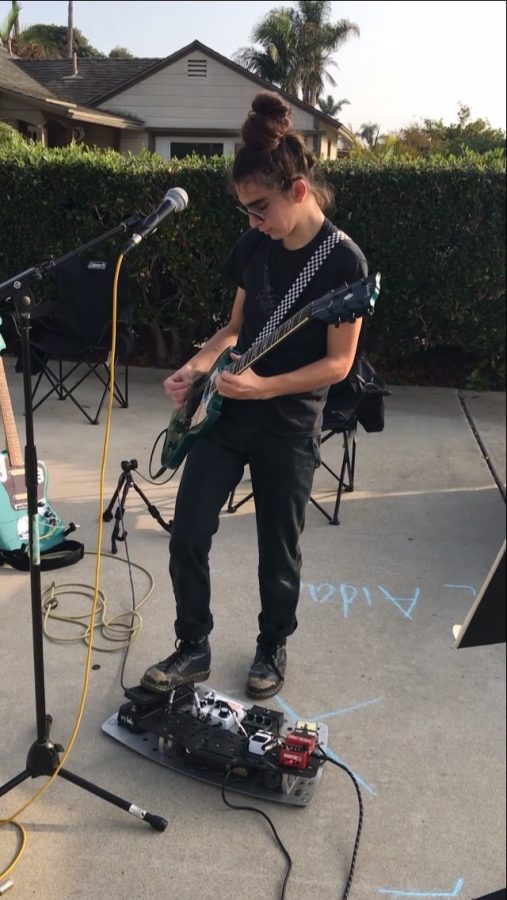 Playing an instrument changes your perspective when listening to any type of music, classical or not. People generally love music because of the emotional connection that they establish with it, and picking up an instrument takes this attraction to another level. In a way, it's like a behind-the-scenes pass of witnessing the effort being made in the production. A guitarist would recognize an impressive riff behind a voice in a song just as a violinist would notice how rich one's tone is within the many layers of an orchestra. All of these intricate details can be greatly appreciated after developing a personal relationship with them, thus making the listening experience much more interesting. 
By simply being open to the idea of listening to classical music, you can contribute to keeping the art alive. Turning it on to enhance your studying, when you're seeking out unorthodox pieces of music or simply sharing it with your peers can go a long way. Little acts like these can help expand the community, and you never know, maybe it'll stick with you!