Women in business: The future is female
Ashley Newman, Columnist
August 28, 2020
For the Gen Z and Millennial generations, starting a business at a young age is becoming more popular. Young entrepreneurs all around the world are launching clothing brands, lip gloss lines and skate shops. In the online shopping world, there's always an item that will peak a consumer's interest! An organization, Girls Who Start, is paving the way for female entrepreneurship. With this school year beginning in a distance-learning format, it's even easier to keep up with all your business endeavors. Foothill Tech students Emily Aguilar '22 and Lily Crikelair '22 have made great use of their time by expanding their small businesses.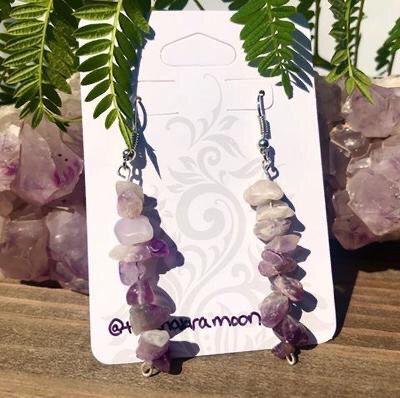 Aguilar has begun a business called The Chakra Moon on Instagram. She primarily creates jewelry and candles. Her business was born out of quarantine boredom and a desire to promote health and wellness. What kept Aguilar going through the challenging process was her family. Her mom, and sister Rose Aguilar '21, were very supportive and would jump up and down with her after she would make a sale. The hardest part about starting her business was "feeling like giving up, just sitting there thinking for weeks about starting but never really fully getting it out into the world," Emily Aguilar explained. Her advice for anyone wanting to begin a business is "only do it if it's something you really want to do, do what you love and make time for it."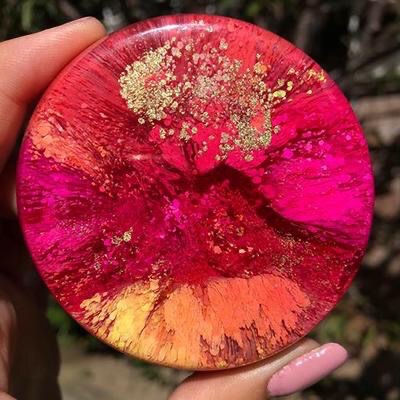 Crikelair's business, Lilypad Creations, is also on Instagram. She started the business during her freshman year. Crikelair was motivated to start because of her passion for art and creating beautiful products. Her favorite part of her business is "sharing the art [she makes] with others and making them happy." Throughout a business venture, "gaining exposure and growing an audience" is a difficult challenge. Another trial she had to overcome was balancing her business with school, sports and extracurriculars. Despite her busy schedule, Crikelair still manages her side hustle extremely well.
"Nothing will come easy to you, but if you stick with it, you can have something you really love and are passionate about," Crikelair said.
Young women face many challenges when entering the business world. In 2020, the need for organizations like Girls Who Start is more apparent than ever. This organization empowers young women across the country to become successful businesswomen. Founder Ariel Beck began the organization to support girls in finding their voice and help young women become the next generation of strong business owners, venture capitalists and Chief Executive Officers (CEOs). Beck founded Girls Who Start in 2016 after she attended a conference with her businesswoman mother and heard about the lack of female representation in the business world. This did not discourage her, but rather motivated her to make a change in her community.
Girls Who Start now has 30 chapters in the United States and Canada, and is continuously growing. Each founder of a chapter is encouraged to hold three small events with their chapter every year and to attend two large events with all Girls Who Start chapters. These events include Summit and a Design Hackathon. The small events include design workshops, inspirational talks and Q&As with female entrepreneurs. 
I believe I am making a difference right here on Foothill's campus by starting my very own chapter of Girls Who Start. Whether you're a part of Foothill Tech's Design Technology (DTech) academy or not, you can find a place to laugh and share your business struggles at Foothill Tech's chapter of Girls Who Start. Anyone can make a difference through the start of an organization, business or by founding a club. So start that jewelry line you've been dying to make, open that sticker shop on Redbubble, just get out there and start something! Due to the current situation of schooling from home, it is the perfect time to start your very own business, organization or side hustle. You have the power to make a difference.