Prolific figures celebrated in honor of Black History Month
Black History Month celebrates the lives of African Americans and their "central role" in U.S. history. This annual celebration offers much-needed representation of African Americans around the country, making it an imperative national event. We have written about past and present African Americans that are distinguished on their own accord, but are not often recognized for their achievements.
Bessie Coleman
With the exception of recent decades, women often found themselves in positions of reduced opportunity, rights and privilege on land. Unfortunately, the sky proved to be no exception. That is until Bessie Coleman conquered the clouds in the early 1900s and revolutionized not only female but African American female rights to the blue yonder.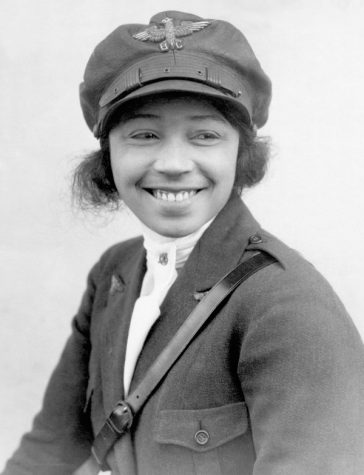 Bessie Coleman was born in 1892 to African American and Native American parents in Atlanta, Texas. The first World War ignited as she pursued a career as a manicurist in her early 20's, and stories of brave pilots' exploits in battle inspired her to court the risky field of flight. 
She quickly learned that women—especially African American women like herself—were not accepted into American flight schools under any circumstances. However, she discovered women were allowed to fly in France. 
Determined to become the first American woman to take the skies, she undertook the daunting task of learning French in addition to working a full-time job and moved to France as soon as she was able. As if that wasn't miraculous enough, she was accepted into the Cauldron Brothers' School of Aviation in Le Crotoy, France, one of the most prestigious flight schools in the country, and earned her pilot's license in just seven months in 1921. 
The newly minted aviator had big plans, dreaming of opening a flight school for women and owning her own plane—the former being a completely unprecedented notion at the time. Coleman at once established herself as a prominent member of the aviation community in America and Europe, traveling to give flight lessons and flight shows, which involved Coleman performing plane tricks for an enraptured audience. 
Her other claim to fame was her renowned civil rights advocacy, which she implemented through her flight shows. One such notable incident occurred when she returned to her hometown in Texas to perform; once she noted the entrance to the stadium was segregated by race, she refused to perform until the entrance was desegregated. 
"The air is the only place free from prejudices." (Bessie Coleman)
Coleman's contributions to civil rights and women's rights movements as well as her revolutionary achievements in aviation helped create waves of change in American society. Perhaps those waves could have grown larger still if she had lived longer and realized her dream of opening a women's flight school.
Unfortunately, Coleman died in 1926 as a passenger in a plane crash at the age of 34, taking her promising future with her. Despite the devastating loss to the aviation community, Coleman inspired and continues to inspire female pilots and women of color around the country.
In addition to her activism and unprecedented achievements, her legacy includes an induction into the National Aviation Hall of Fame (inducted in 2006), the Bessie Coleman Aviators Club (established in 1977 by female African American pilots) and the Challenger Pilots' Association of Chicago's annual tradition of flying over Coleman's grave (established in 1931).
Marsha P. Johnson
The Stonewall Riots of 1969 are one of the most well-known events in gay rights history, causing a massive shift in the gay rights movement and playing a key role in establishing the rights that members of the LGBTQ+ community enjoy today. However, one of the key instigators of the riots, as well as a striking and prominent member of the LGBTQ+ community in Greenwich Village, New York City, often goes woefully unnoticed. Her name was Marsha P. Johnson. Where does the "P" come from? As Johnson would often tell people asking that very question— "pay it no mind."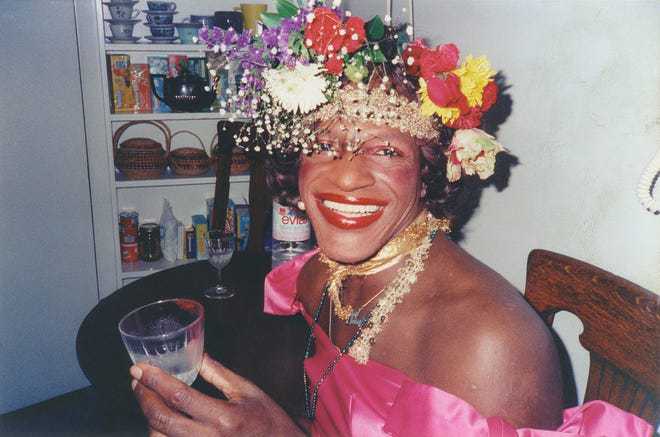 Born Malcolm Michaels Jr. in 1945 to a devout Christian household in New Jersey, Johnson suffered a difficult childhood as an assigned male who took to wearing dresses as early as five years old—setting a prompt tone for the hardship that would, unfortunately, characterize Johnson's 46 years of life. 
As soon as she graduated high school in 1963, she moved to Greenwich Village in New York City with little belongings and even less money, living in a constant state of poverty and homelessness from the very beginning of her time in Greenwich Village. She engaged in prostitution to make ends meet and immediately established herself as a drag queen, associated with the drag queen group called "The Hot Peaches."
"I was no one, nobody, from Nowheresville, until I became a drag queen." (Marsha P. Johnson)
Her status as a queer, non-gender-conforming African American made her a frequent target of local law enforcement in a time where gay activity of any kind was criminal. She was also the victim of severe mental health problems, suffering breakdowns and other psychiatric episodes. 
However, despite her chronic run-ins with police and her constant struggle with mental illness, Johnson became a fixture in Greenwich Village and positively impacted its considerable LGBTQ+ community, who warmly referred to her as a "drag mother." 
Johnson was a colorful, charismatic character, who not only fiercely battled for transgender and gay rights but modeled for Andy Warhol,  nourished the LGBTQ+ community of Greenwich Village, spearheaded the Stonewall Riots at the age of 23 and established the Street Transvestite Action Revolutionaries (now referred to as the "Streek Transgender Action Revolutionaries") to help homeless transgender youth.
The fact that she was able to make such waves in the world of social reform in her lifetime as an African American woman, on top of all of the additional hardships she faced, makes her achievements all the more astounding.
"As long as gay people don't have their rights all across America, there's no reason for celebration." (Marsha P. Johnson)
Tragically, her body was found awash in the Hudson River on July 6, 1992 under mysterious circumstances—circumstances which were far too quickly dismissed as suicide by the police at the time, despite the community's protests. Her case was re-examined in 2012 and remains unsolved. 
Her death was mourned by her numerous friends as well as the greater community of Greenwich Village. However, it infamously garnered little media attention at the time, and although she is celebrated in many books and documentaries her legacy continues to be vastly overlooked today. 
Marsha P. Johnson's 46 years of life had a profound and significant impact on the gay rights movement, which was in its infancy at the time, and her African American heritage makes her achievements all the more astounding.
Jason Collins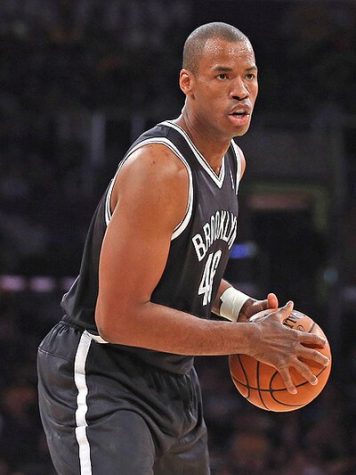 Professional sports yield a celebrity status to their athletes, and celebrity comes with a level of both intense scrutiny and responsibility to the public. Jason Collins, a professional basketball player, felt both perhaps more acutely than his peers in the years leading up to 2013—the year in which he came out as the first openly gay, active professional athlete in the four major sports. 
Jason Collins and his twin brother were born on Dec. 2, 1978, in Los Angeles to a faithful Christian family. In a first-person essay for Sports Illustrated in April 2013, the seven-foot athlete noted the values of tolerance, acceptance and piety his parents taught him and his brother throughout their childhood—beliefs that made his coming out experience, which occurred in stages from 2011 to 2013, remarkably smoother than perhaps other members of the LGBTQ+ community.
Collins began to realize he didn't like girls around junior year of high school and described he "would get real quiet" when the conversation turned to girls "because [he] didn't want them to start asking me a bunch of questions."
He did his best to ignore it throughout his years in primary and secondary school, noting that he tried dating women in an attempt to blend in and keep the secret. As time passed, he grew tired of spending his days living a lie, but he maintained it, even as he chose jersey number 98 to honor an LGTBQ+ teen murdered in 1998 during his time with the Celtics and the Wizards.
"When I was younger I dated women. I even got engaged. I thought I had to live a certain way. I thought I needed to marry a woman and raise kids with her. I kept telling myself the sky was red, but I always knew it was blue." (Jason Collins)
Basketball proved to be an excellent distraction from it all. Collins immersed himself in his work, preferring to focus on the sport around the clock rather than facing the notion that he couldn't keep up the lie forever. But all of that changed during the National Basketball Association (NBA) player lockout of 2011.
Without the diversion that basketball provided, and the absence of a next season to prepare for, Collins found himself contemplating his future and what he truly wanted from his life. It was then that he slowly began to come out to family and friends over a span of two years. 
Despite being out in private, Collins realized he needed to come out publicly when he heard about his college friend Joe Kennedy's time at the 2012 pride parade. The notion that his straight friend could celebrate pride more freely than himself, a gay man, made him understand he couldn't hide anymore. 
"I want to do the right thing and not hide anymore. I want to march for tolerance, acceptance and understanding. I want to take a stand and say, 'Me, too.'" (Jason Collins) 
He contacted his agent soon after being traded to the Wizards and expressed his desire to come out publicly. Collins shortly entered a collaboration with Sports Illustrated to produce a first-person essay proclaiming his sexuality to the world. It was published on April 29, 2013. 
After a final season with a new team, the Nets, Collins retired the following year in November and devoted his post-basketball life to LGBTQ+ advocacy in the sport. He currently works as an ambassador for NBA Cares, mentoring LGBTQ+ athletes both inside and outside the closet and educates players on inclusion and tolerance. Collins will be remembered in the basketball community and the world at large, especially as an African American pioneer in the modern LGBTQ+ movement. 
Dr. Cornel West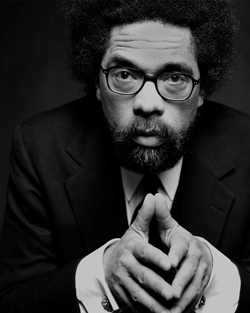 Born in 1953 amidst the civil rights movement, Dr. Cornel West has been fighting for justice for the majority of his life. His fight is based on the principle of prioritizing equity over equality. 
Growing up in Sacramento, he experienced firsthand the adversity people of color constantly faced. He quickly came to learn that no one was immune to bigotry. West did not let that faze him, and his resilience is a large part of what shaped him into the man he is today.
At heart, West has always been a scholar. He is a philosophy professor at Harvard and has written more than 20 books, including bestsellers Race Matters and Democracy Matters.
In addition to his own fight for social equity as a renowned philosopher, professor, author, political activist, social critic and more, West has helped ignite what he calls "the fire of a new generation": black youth partaking in the struggle for racial justice. 
"Never forget that justice is what love looks like in public" (Cornel West).
West has participated in public demonstrations since his early childhood. Years later, in 2014, West was arrested in Ferguson, Missouri while protesting "the epidemic of police violence facing Black and Brown communities." The protests followed the death of Michael Brown, an "unarmed black teenager who was killed by a white police officer on Aug. 9."
Most recently, West has endorsed Bernie Sanders as the democratic candidate for the 2020 campaign. In his endorsement video, he relates much of what Dr. Martin Luther King Jr. stood for, to Sanders' ideals. He compares their "commitment to fighting against racism, militarism, materialism and poverty— fighting against wealth inequality trying to ensure the ecological catastrophe is held at bay by the kind of new green policies." 
On  Jan. 20, Martin Luther King Jr. Day, I had the opportunity to hear West dive deep into issues of race, equity, integrity and empathy at a local conference. West has a captivating voice that effortlessly fills the room and makes the audience lean in trying to hear every word and grasp every concept. 
"Empathy is not simply a matter of trying to imagine what others are going through, but having the will to muster enough courage to do something about it. In a way, empathy is predicated upon hope."(Cornel West)
West spoke extensively about the civil rights movement, the ideals that propelled the movement forward and how those ideals are still alive today. But, what resonated with me the most was his message regarding empathy, a message he had amply discussed in his books.