BREAKING NEWS: Principal Joe Bova leaves Foothill to accept new position as Career Technical Education Coordinator
On Jan. 27, 2020, Principal Joe Bova announced he had accepted a new position as Career Technical Education (CTE) Coordinator in the Ventura Unified School District (Ventura Unified). Bova's last day at Foothill Technology High School (FTHS) will be on Jan. 31, 2020, and he will start his new position on Feb. 3, 2020.
Since receiving significant amounts of funding for CTE, Ventura Unified will use this funding to improve and augment programs, facilities, equipment and fund the CTE support position that Bova will be taking.
"Joe Bova has always been at the forefront of innovation for the District. We cannot think of a better person to work with our Chief Innovations Officer, Rebecca Chandler, to bring our Career Technical Education offerings up to speed and then race beyond anyone's expectations," Ventura Unified Superintendent Roger Rice stated.
"This is definitely bittersweet," Bova said. "I am super excited about the opportunity ahead and to bring some of the things that we've done here at Foothill in terms of Career Technical Education, internships and real authentic experiences to broader students across the Ventura Unified School District."
The official press release by Ventura Unified regarding Bova's new position as CTE Coordinator.
Following his announcement of his departure to the faculty and staff at FTHS, Bova stayed behind to answer any questions or reminisce with his staff on the days he spent as Principal.
"I have been here for 18 years […] when you're at a place that long everybody becomes your family," Bova explained. "I'm going to miss all of them."
"I'm really going to miss as well the daily interaction with students, it's not something you get in a job like this and students invigorate you, they have energy and ideas and enthusiasm."
James Edwards, an administrator who has served in both Ventura Unified and Oxnard Unified School District will be stepping in as Interim Principal of FTHS. Working with Rene Rickard, Director of student performance and program evaluation, Edwards looks forward to "fulfill the commitments that the district had laid out for [Bova] to work very closely with Career pathways."
About the Writer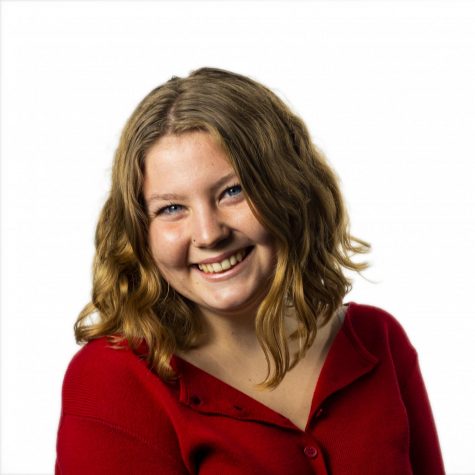 Jill Vallance, Reporter
RI just love what I'm doing.