Foothill's annual blood drive provides the gift of life to many
During Foothill's annual blood drive, students had a unique opportunity to make a direct impact on others' lives. This event was held on October 7, 2019, and gave those 16 years of age or older the chance to donate blood. 
The blood drive was organized by The Bioscience Academy, and blood was collected by Vitalant, which will distribute the blood to local hospitals for those in need. 
Bioscience director, Mika Anderson, heard from Vitalant that there was a larger turnout than usual with regards to signups. 
She stated that there are various uses for the blood, such as "people coming in for traumas, people needing blood for surgeries [and] babies and children needing blood for various conditions such as cancer." 
Because of the fact that blood is "not something that you can manufacture at a lab or a pharmacy," patients are dependent on donors. Each pint of blood that was donated can save up to three lives. 
While most students did a straight blood donation, a few donated double red cells, which is a concentrated dose of red cells.
Anderson believed the relocation of the trucks from the back to the front of the school was an improvement from last year. This way, the event was more visible to the public eye, encouraging walk-ins from parents or others passing by. 
Heidi Ingram '22 donated blood because "I thought it would be a nice thing to do and I've never done it."
"Donating blood is something that we can do that directly affects someone's life," says Anderson, "not in a year, in as fast as 5 days."
About the Contributor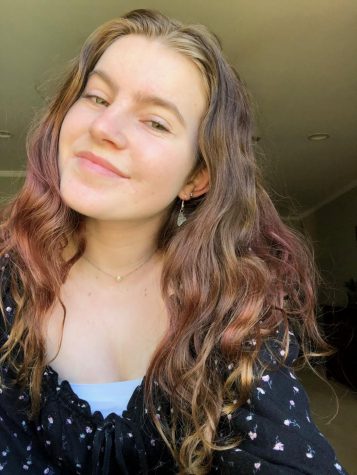 Olivia Zoll, Copy Editor





Avid coffee drinker and cow lover.