News Brief: AVID applications open for the 2019-20 school year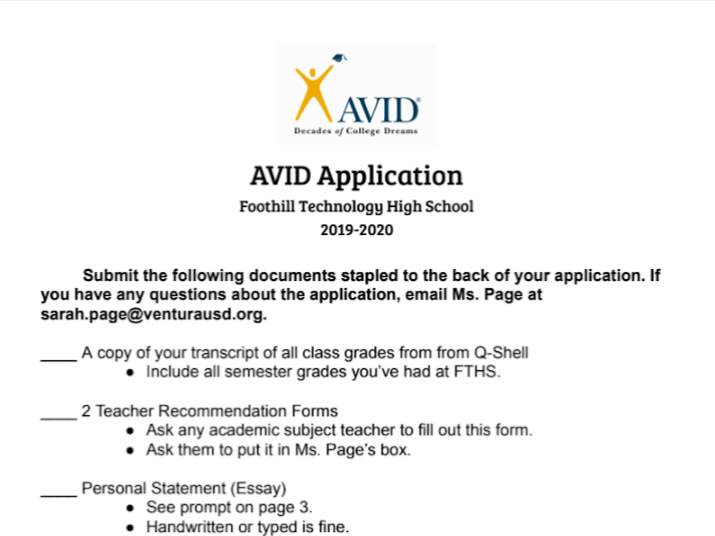 Foothill's Advancement Via Individual Determination (AVID) program has begun its application process for the 2019-2020 school year. The application will come due on April 10 for current Foothill students; for incoming freshmen, the application window will close on March 22. Incoming students can contact AVID advisor Sarah Page at [email protected] for an application.
"AVID's target audience is helping those whose parents don't necessarily have the knowledge to help them get to college," Page said, describing the program.
Upon joining AVID, students can expect a lot of college research, study skills, college application and scholarship aid, bonding days, field trips to nearby colleges and overnight stays in Northern California and San Diego.
"That's one of their favorite thingsーthose overnight field trips," Page said. "This year, we went to Bakersfield, Merced, San Jose State, Santa Clara University, Monterey Bay and Cal Poly SLO."
Page encourages interested students to apply, because she thinks that AVID, "like all of our programs on campus, is a place for students to belong."
About the Contributor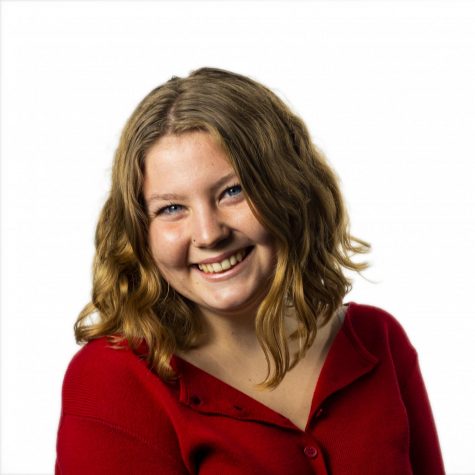 Jill Vallance, Reporter
RI just love what I'm doing.