Foothill swim crushes Grace Brethren in second home meet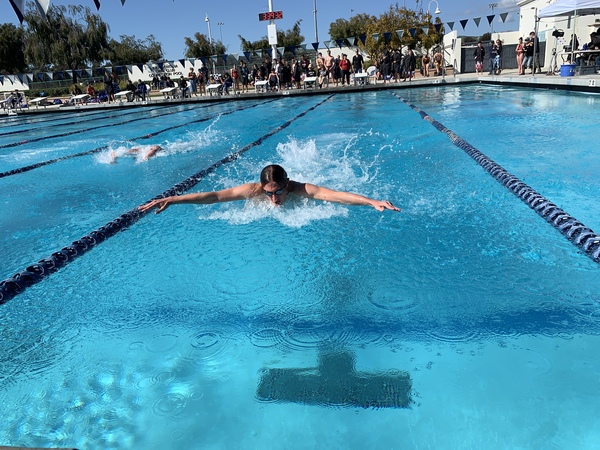 Unlike the swim team's first competition of their 2019 season, there was no shortage of sunshine for the Dragons at the Ventura Aquatic Center during their meet against Grace Brethren on Mar. 13.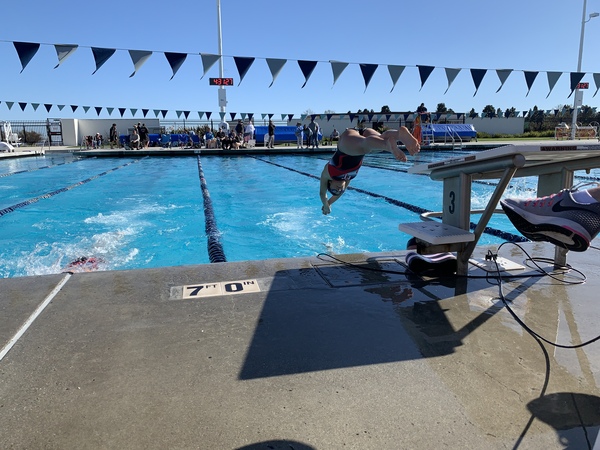 The Dragons swept away the Grace Brethren Lancers on both fronts: 122-37 for the girls and 114-51 for the boys. Even though the Dragons blew the Lancers out of the water, the Foothill swimmers participated in races that were unfamiliar to them.
"Our coach kind of knew that because we had a lot more numbers than Grace Brethren—that he was gonna put us in events we don't normally swim," Annika Arroyo '20 commented.
She feels this benefits her team because they are able to "do something different and have more variety in [their] swimming."
Arroyo also added that "when you get faster at [off events], it will make your best events faster."
Tristan Arana '21 also sees the advantage in competing in a variety of races. He believes that this tactic allows "someone to be able to fill in" for a swimmer if they are unable to compete.
Head coach David Wallace was pleased with his team's performance but knows that their "recovery is very important" going into their upcoming meets.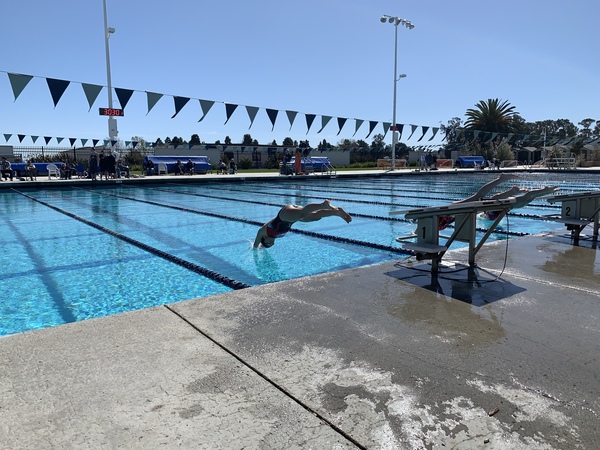 Wallace was "particularly impressed with" Heidi Fedde '21, Caitlin Potter '19, Isaac Vasquez '21 and Maisy White '21.
Additionally, he thought all of the above swimmers swam "very good" 500's despite "having no competition." Wallace believes this shows that the team has "pride in [their] performance" and that they "respect swimming and give good effort no matter the situation."
The team performs again in an away meet against Villanova on Mar. 15.
Wallace hopes that his team will swim "very well" against Villanova because "they have some very good swimmers."
Softball- Final from Ventura College: Thousand Oaks 13, Foothill 3 @vcspreps @fths_athletics

— Dragon Press Sports (@FDP_Sports) March 14, 2019