Girls' softball plagued by errors in 13-3 loss
Following multiple home games canceled due to rain, the Foothill girls' varsity softball team played the Lancers of Thousand Oaks High School on March 13 at the Ventura College softball field. Head coach Jere Dietz admitted that the unfriendly weather has taken its toll as of late, explaining that "we had a lot of games canceled, a lot of practices canceled, we had to go to the Black Box, so not conducive to being ready for our season."
By scoring seven runs over the first two frames, the Lancers were able to put the game out of reach in a hurry. After storming out to a 4-0 lead, Zoe Ballen '19 put the exclamation point on the second inning for Thousand Oaks, drilling a three-run home run that easily cleared the fence in left-center field.
Ballen went four-for-four with a double, the aforementioned home run and four RBI in the Lancers' eventual 13-3 win.
The majority of the Lancers' opportunities were created by Foothill errors; in total, the Dragons committed six errors leading to 11 unearned runs. Kat Tafoya '19 logged two innings while conceding seven runs (one earned) and Sammy Fenton '20 pitched the latter half, allowing six runs (one earned).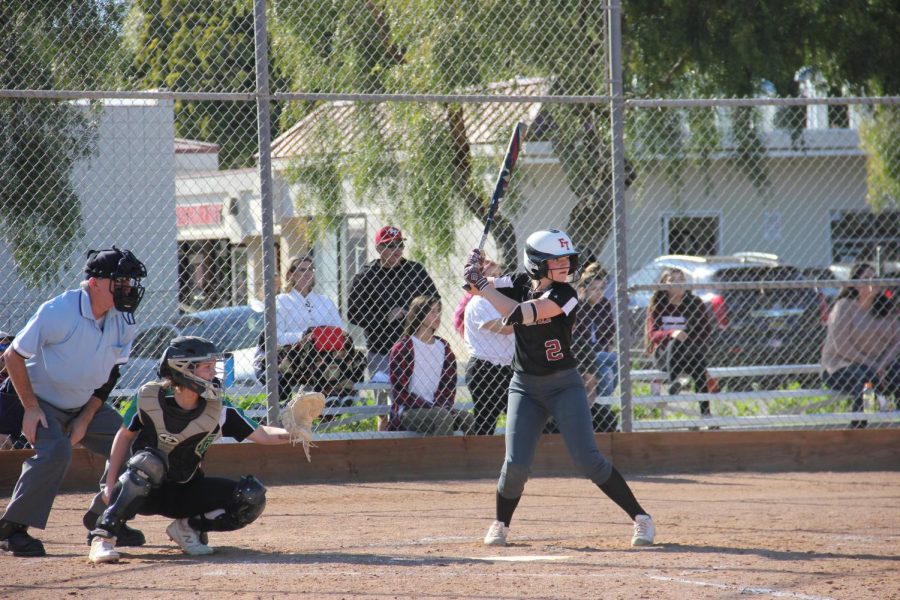 The Dragons' hitters were stifled, as no runners crossed the plate until the fourth inning. After yielding five runs in the top half of the inning, Foothill began to chip away at what was a 12-run deficit. Lauren Saenz '19, Dailyn Thompson '21 and Gillian Garcia '19 each drove in one run. The Dragons' threat was short-lived, however, as they managed only three runs.
The bottom half of the fourth, according to Dietz, "was our one bright spot today."
Five innings passed and Thousand Oaks held a ten-run lead, so the mercy rule was enforced, ending the game.
Softball- Final from Ventura College: Thousand Oaks 13, Foothill 3 @vcspreps @fths_athletics

— Dragon Press Sports (@FDP_Sports) March 14, 2019
According to Garcia, the team was "in shock" after falling behind early and "didn't come out with the same energy we have been coming out with."
"All of us have so much on our plates and who knows what happened today," she explained. "Now that it has stopped raining we will have so much more time to practice and mesh as a team and hopefully we will continue growing."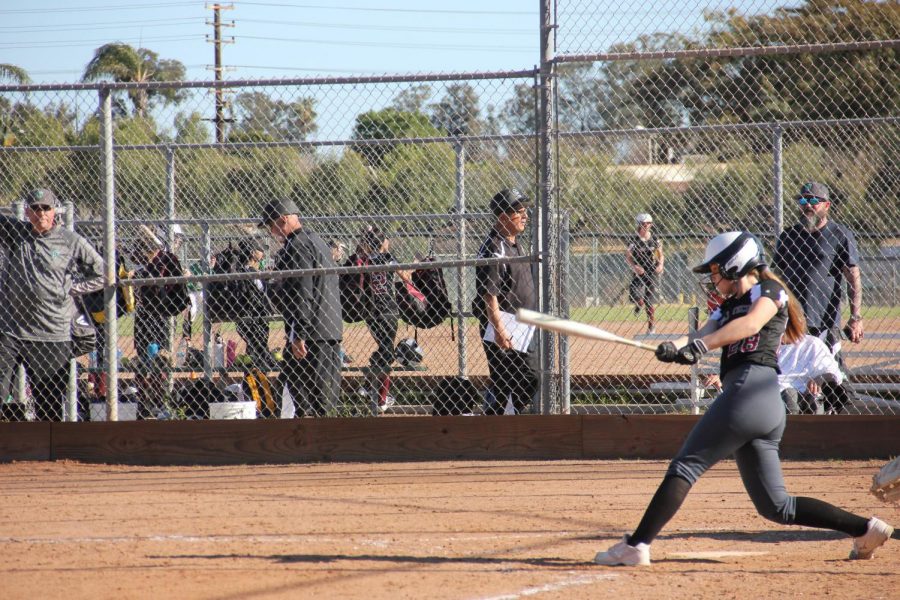 The Dragons will look to rebound from the blowout loss on March 19 against the St. Bonaventure Seraphs at Ventura College in a league matchup.
"Right now, we are looking towards the goal of winning our league," Garcia stated. "Because of the rain, our season [has] barely started, but right now we want to focus on being the best for the team and working together towards our goals. We want to focus on making no errors in the field and trying to string together hits."