Seniors get ready to fly through second semester at the annual SOAR
Hang on for a minute...we're trying to find some more stories you might like.
While all non-seniors went to their fourth period classes, the soon-to-be-graduated class of 2019 chattered with excitement as they flooded into Spirito Hall for the annual Seniors Only Academic Rally (SOAR).
During this rally, seniors celebrate the achievements of their peers and get ready to face the remainder of their last semester as a strong, united front.
With Senior Class Officer Claire Renar '19 manning the microphone, the students roared with cheers as her voice boomed over the crowd and settled the energetic masses. After introducing the theme, "SOAR'n through Europe," and separating students into four teams—Venice, Italy, Amsterdam and Barcelona—Renar entertained the senior class through a flurry of awards, games and toasts on the morning of Feb. 20.
In terms of planning, Renar said that SOAR "requires about a month-and-a-half to plan," which is "due to just a lot of details."
Once everyone was seated in their teams, Renar took over and announced the next step in the rally: recognizing those who earned awards. Students were able to earn Most Achieved, Most Improved, Most Participatory, Most Inspirational, Hidden Gem, Willingness to Learn, Integrity, Selflessness and a new award, Senior of the Semester. All the awards were assigned based upon teachers' nominations of students.
Ceci Goncalves '19, one of the organizers of the event, thought that "having a rally that recognizes just seniors is really important for morale and feeling like you're actually appreciated on campus."
Interspersed between awards, Goncalves took over the room by introducing the competitive, entertaining portion of the rally: a game of Family Feud. The four teams assigned one representative to face off in the battle and those that won earned a water bottle and points for their team.
With the ending of the games, the Associated Student Body (ASB) Coordinator Melanie "Captain" Lindsay, along with English teacher Brooke Schmitt, announced the names of those who qualified for Magna Cum Laude, a distinction requiring a GPA of 4.0-4.39, as well as those who achieved Summa Cum Laude, which has a GPA requirement of 4.4 or more.
Directly after the announcement of these accolades, Principal Joe Bova presented the salutatorians and valedictorians. To become valedictorian or salutatorian, a senior must have taken all AP and Honors classes; for salutatorian, a minimum GPA of 4.75 must be met, and for valedictorian, a minimum GPA of 4.85 must be met. The salutatorians included Trinity Durburow, Annika Kinnaman, Shealyn Massey, Abbey Bufford, Kennedy Gomez, Henry Pick and Jonathan Soriano. The valedictorians were Bryan Sturm, Anna Lapteva, Ryan Sequeira, Rachel Chang and Sowon Lee.
Lindsey believes the event is mainly geared towards recognizing "the efforts that have been put in so far this semester," and to "inspire [seniors] to keep moving forward and give them a little shot in the arm for what is going to be probably the hardest six months of their lives."
As the announcements of the awards drew to a close, the seniors gathered in the quad for the traditional apple cider toasts, which were done by Ando Ananias, Anna Pyron, Zion Denzel, Iak Wright and Sowon Lee. In the spirit of celebrating and togetherness, the toasts were charged with positive messages and encouragements for the remainder of the semester and the future.
Overall, Renar was "proud with the outcome" of the rally, and had students and staff approach her "after the rally" to say "they had a great time."
Lindsey was also was happy with the result, and said that she "could only hope that they feel recognized, energized, celebrated and seen."
Editor's Note: Claire Renar is a staff member of this publication; she was not involved in the reporting or editing of this article.
About the Contributors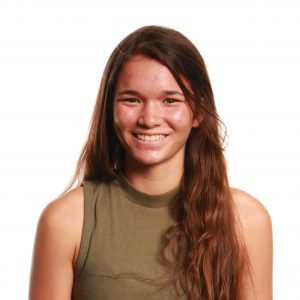 Emma Yakel, Arts & Entertainment Editor
I am a second-year journalist as well as the A&E editor. I love reading, sparking water and perfectly cooked chocolate chip cookies.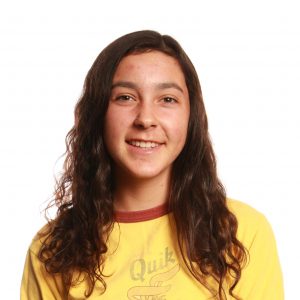 Phoebe Gaston, Video Journalist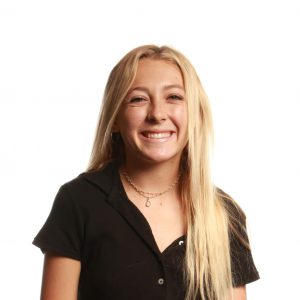 Muriel Rowley, Photo Journalist
First year journalist; dancing through life and taking photos along the way.