On Jan. 17, six seniors won the National Merit Commended Scholar status and were announced at Foothill. Out of the 1.4 million students that took the PSAT, 50,000 of the students were chosen to go to the next round of the decision process. Of those 50,000 students, 16,000 are chosen to go to semifinals; the 34,000 that are left are classified with commended status.
This year, the National Merit Index score that qualified candidates for Commended Scholar status was 212; in California, students had to obtain an index of at least 223 to qualify for the selective National Merit Semifinalist status.
"Just to make it to [commended status], they are in the top 2 percent of the 1.4 million students that tested," Principal Joe Bova said.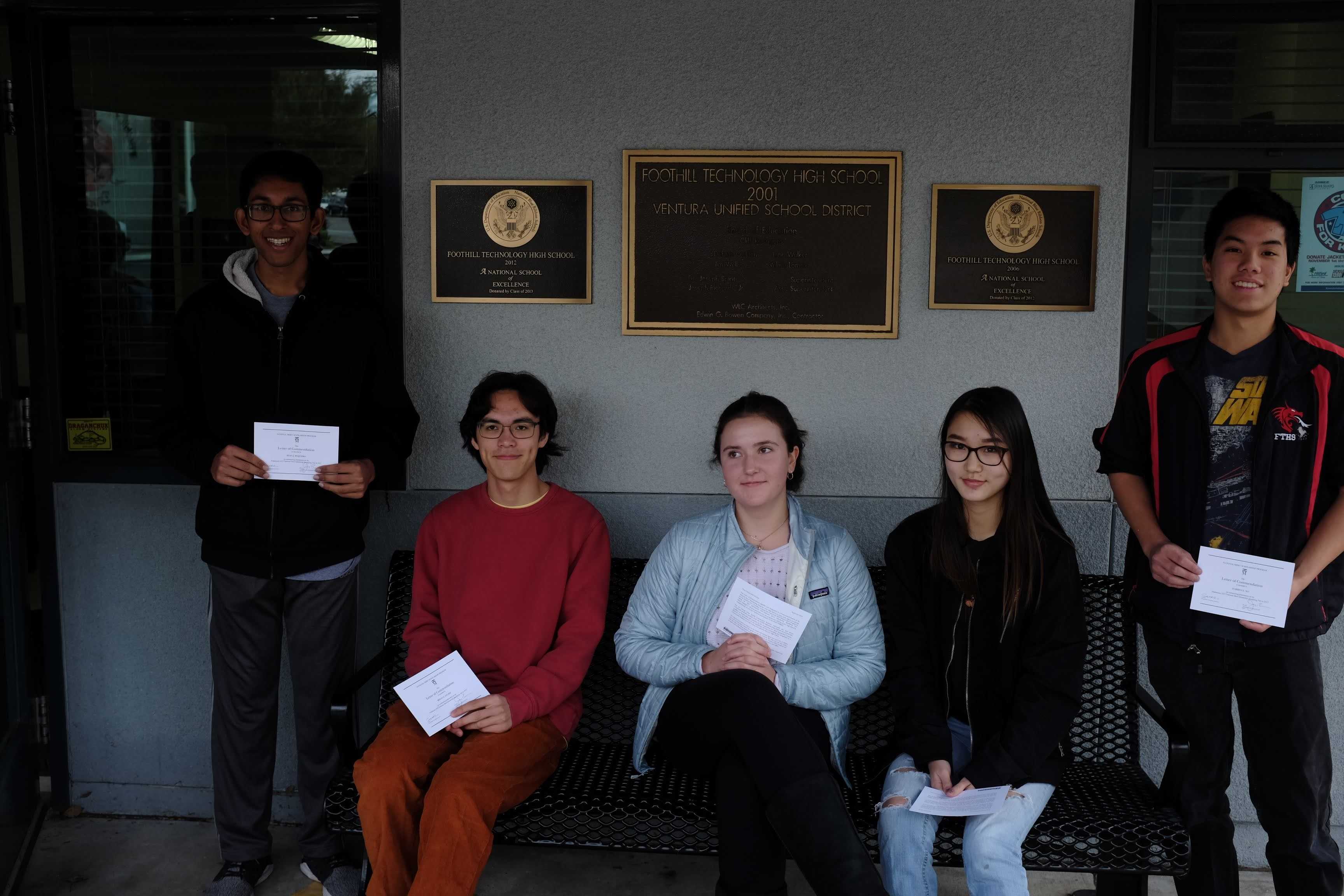 Foothill's commended students were Abbey Bufford '19, Rachel Chang '19, Anna Lapteva '19, Ryan Sequiera '19, Bryan Sturm '19 and Darren Wu '19.
Wu felt very surprised because "he didn't think he'd be eligible for it at all."
"I am definitely using it for my colleges, I could definitely see it helping in that. I also think I could use it in future careers, as well as a boosting point in resumes," Wu said.
Editor's Note: Rachel Chang and Anna Lapteva are staffers for the Foothill Dragon press. They were not involved in the reporting or publishing of this article.