BREAKING NEWS: School board sends out official notice to Ventura Unified concerning separation between Creswell and Board of Education
Hang on for a minute...we're trying to find some more stories you might like.
On Dec. 14, a message was sent out to the Ventura Unified School District (Ventura Unified) by the Board of Education concerning the resignation of Superintendent David Creswell and its aftermath.
"'In light of the impact on the District and the community concerning Superintendent Creswell, Mr. Creswell and the Board have mutually agreed to separate," the report detailed.
The board commended Creswell on the improvements he encouraged in his time as Superintendent, citing that during his tenure, the district "boosted test scores, enhanced and diversified our curriculum, improved attendance, graduation and college readiness." The board also wanted to "recognize that during Dave's tenure as superintendent we adopted history and social science text that focused on ethnic and social justice and the contributions of historically marginalized communities."
Creswell will continue to serve as the Superintendent of Ventura Unified until Dec. 21, and following his departure, Assistant Superintendent of Human Resources Jeff Davis will take the position as Interim Superintendent "while the Board determines next steps in selecting a superintendent."
About the Writer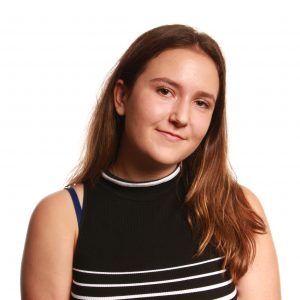 Anna Lapteva, News Editor
In the spirit of mankind's desire to transcend the limits, thinking and acting with passion and purpose.