Girls' volleyball wins Senior Night match vs. St. Bonaventure
The Foothill Technology High School varsity girls' volleyball team brought the heat for their Oct. 4 senior night match against their rivalry school St. Bonaventure High School in an intense five set game held in the Buena High School gymnasium.
To kick off the game, the Dragons smoked the Seraphs in the first set with a score of 25-19. Foothill dominated the set and set the crowd's hopes high.
The second set was a little more evenly matched, but Foothill still came out on top with a 25-20 triumph. With the Dragons' high energy, a three set win seemed probable.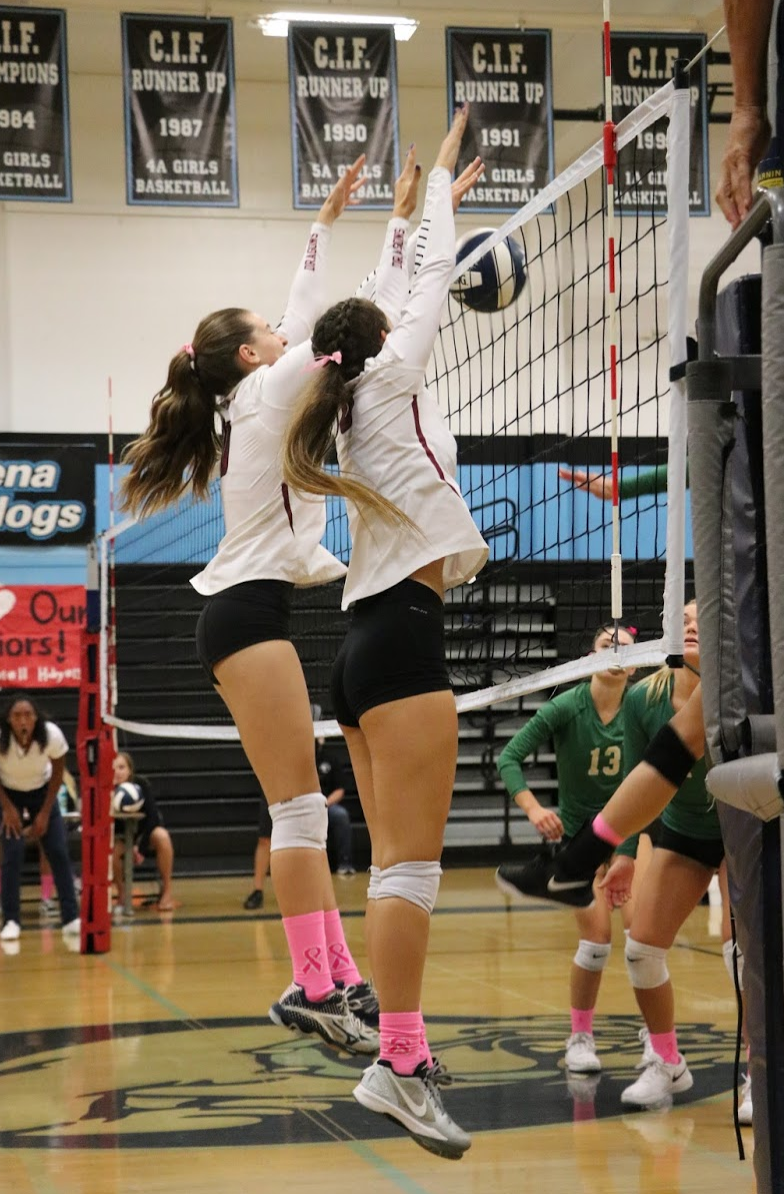 However, the third set took a turn for the worse for Foothill when the Seraphs got their first victory. The tables were turned when the score was, again, 25-20 but this time favoring St. Bonaventure.
In the fourth set, the Seraphs once again edged the Dragons by a narrow margin of 26-24. Even though they were fighting hard and barely lost the past two sets, things were not looking too good for Foothill, and it all came down to their fifth and final set.
The Dragons went into the fifth set "stressed" according to Karina Ariniello '20. However, she also stated that "there was a little bit more passion" in this game, overall, which may have attributed to their 15-13 victory, allowing them to eventually take the game against St. Bonaventure and move on to the California Interscholastic Federation (CIF) playoffs.
Head coach Kris Gullatt mentioned that this win "pretty much cements second place in league" for the team in addition to their advancement to CIF Playoffs.
Although they "put the W on the board," as said by Gullatt, the match was "very up and down." However, he also stated that the team "battled" despite it being a "unique" game.
This uniqueness was because Haley Higgins '19 was unable to play in her senior night game because of a concussion accidentally inflicted by Lexi Malone '19 during practice.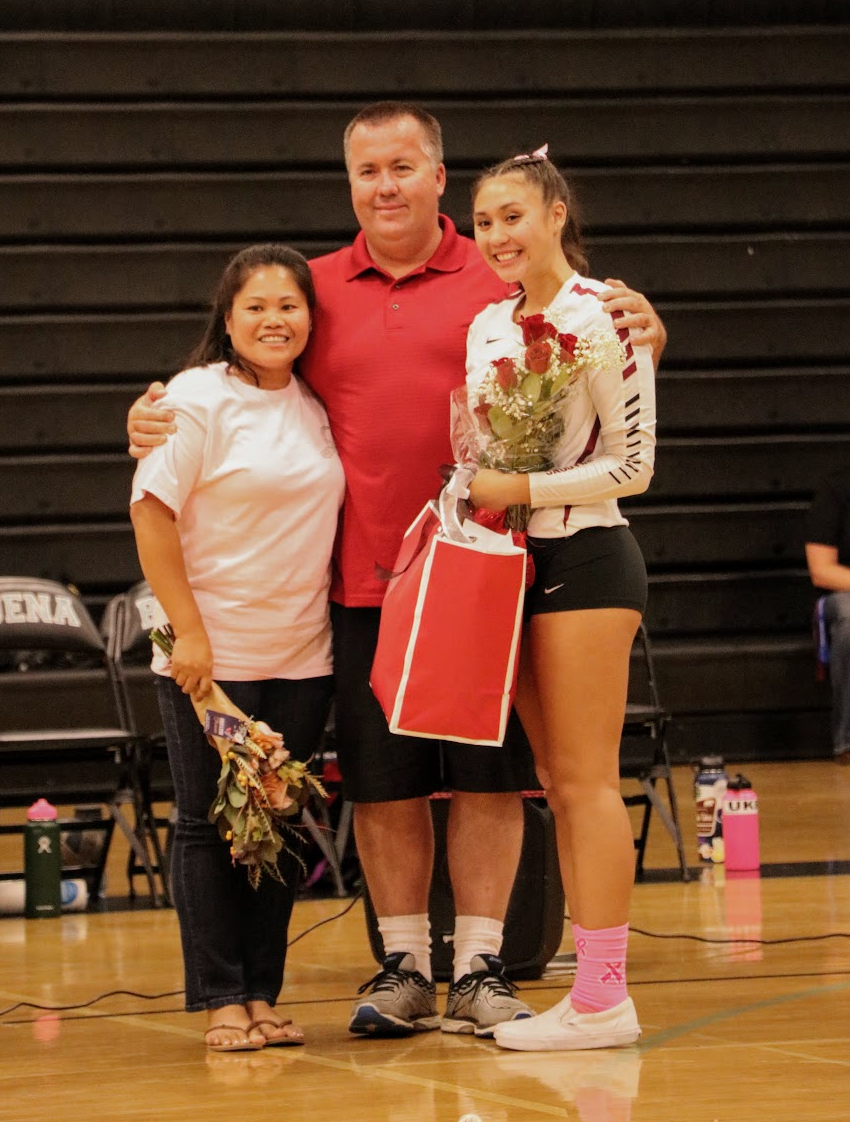 Gullatt commended Macy Weaver '21 for "stepping up and playing all the way around" in place of Higgins.
Morgan Stevenson '19 commented on Higgins's injury by saying "it was really tough, but we had to work that out." She thought the team did specifically very well on "blocking and serve-receive" due to working on it a lot during their practices that week.
During their upcoming journey through the CIF playoffs, Stevenson hopes that the Lady Dragons will be "winning more games" and Gullatt is looking forward to getting "everybody healthy and playing with [their] entire line-up."