BioScience Survey wages a Bacteria War on campus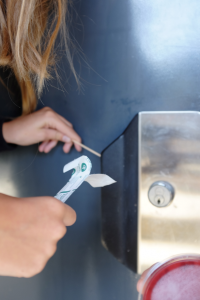 With tissue boxes piling up, coughs echoing from every corner of the campus and sick students going home for a day, Foothill's campus has become a war zone with our most persistent enemy一bacteria一as it strikes with force. Recent weeks (late Sept. 2018) have seen a peak in counter force by bacteria to infiltrate our systems.
Fret not, Foothill's intelligence office has conducted research on this microscopic enemy. What is the intelligence office? It's none other than Cohort 15 of the BioScience Academy. This past week, the BioScience Survey class swabbed various locations on campus and grew the bacteria on agar plates. They were guided by the question, "Where on campus has the most bacteria?" By the end of it, they found an answer.
[divider]The Method[/divider]
The class split up into three different teams: Bill Nye, Elizabeth Blackwell and Mae Jemison. This was done to divide the campus into two pods each and research them thoroughly. The students were paired and assigned different locations according to their region. Once they arrived at their location, they took bacteria as hostages by swabbing them, streaking them on agar plates and incubating the bacteria for two days.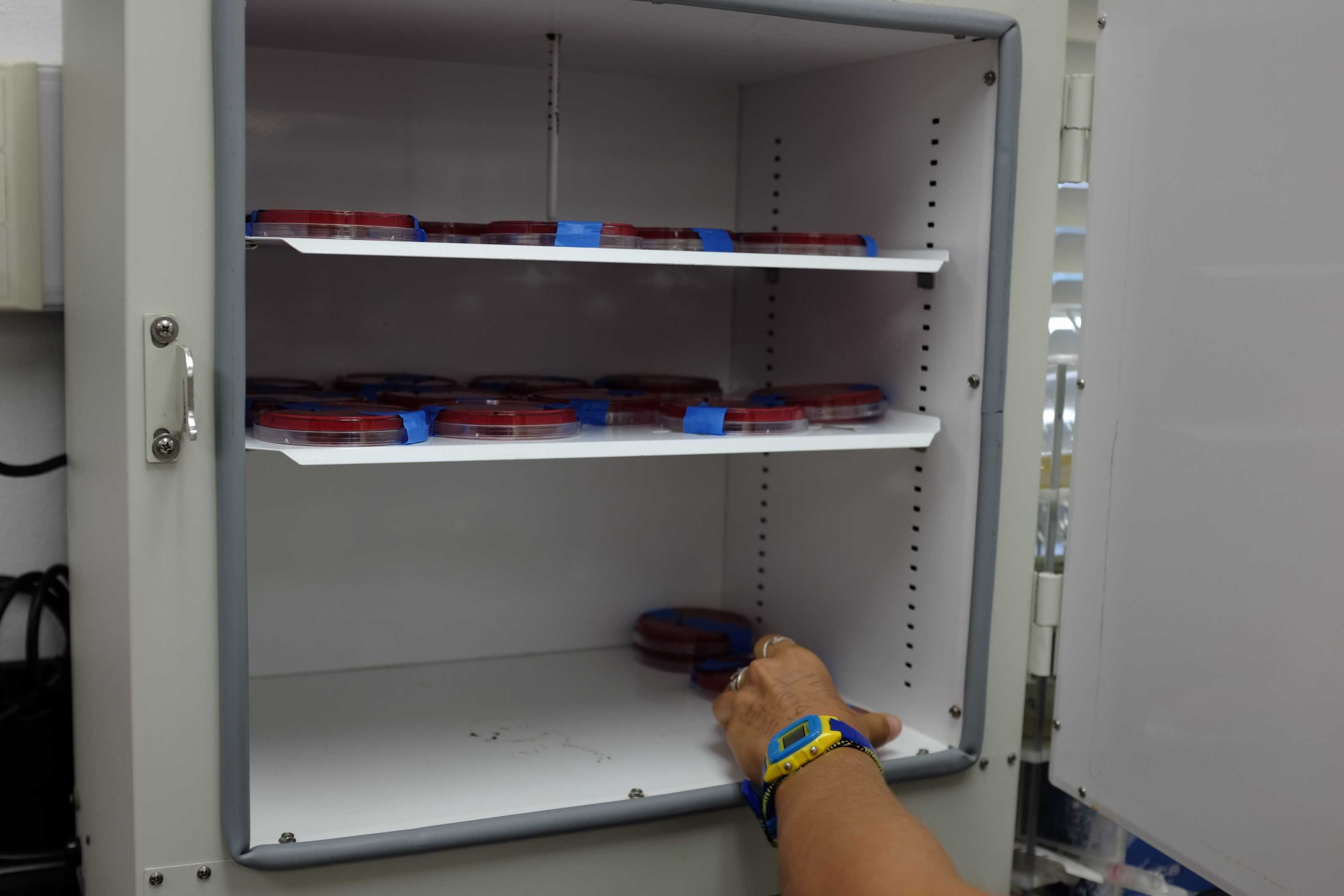 The students involved in this lab consisted of the academy's newest recruits, so this experiment-based activity was important in applying skills to real life.
Tristen Arana '21 added to this statement:
Team leader Anikka Kinnaman '19 elaborated that the goal of this activity was "to put on a hands-on, interactive approach to microbio," and to "peak their interest."
Thus, we had highly ambitious and qualified personnel work on uncovering locations where bacteria is prominent on the Foothill campus.
Emma Gill '21 puts it best:
[divider]What the students discovered[/divider]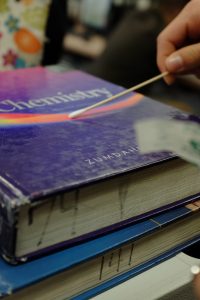 The results of the areas most populated by bacteria are intriguing in the sense that the team did not expect them.
"Nothing is as clean as you think, and some things are cleaner than you expect them to [be],"Adithi Desham '21 reported.
Which areas do we need to combat first? The results show that the most contaminated areas are the teacher's keyboards! It seems that some teachers don't have enough time to sanitize their keyboards. In addition, the pull string for projector screens and door handles to classrooms were also highly contaminated.
Listen up, teachers, Yoanna Soliman '19 and Trinity Durborow '19 have a message for you:
But don't point fingers too soon. Students also are responsible for some of the more infected areas around campus. According to Desham '21, 100 percent of an agar plate was covered with bacteria swabbed from the cross country cages near the Black Box.
The results show that the most contaminated areas are the teacher's keyboards!
Another area that was highly contaminated was the hand sanitizer bottles一it's ironic that a 99.9 percent bacteria killer is covered with a high concentration of it. Other areas that are contaminated are trash cans, door handles inside restrooms and the couch in the classroom of English teacher, D-Tech instructor and journalism adviser Yiu Hung Li.
In addition to the risk of getting sick and missing a test the next day, what are the major consequences of contracting the common cold?
BioScience instructor Dan Baker enlightened us on the effects on students and instructors:
In addition, the school also faces repercussions when students are sick. Let us listen to Dan Baker one more time:
Therefore, this is a public service announcement for everyone to be alert during the year and to make sure that areas around our campus are properly sanitized.
Tristen Arana '21 has another way of wording this:  
That being said, students of Foothill, make sure to look out for yourself by washing your hands, and teachers, make sure to sanitize your personal belongings. This way, we will increase the chances of winning the battle against bacteria.