On Sept. 15, the Foothill Technology cross country team competed at a very familiar course: Lake Casitas.
Lauren Kearney '19 commented that in her four years as a Dragon cross country runner, she has competed on this course "more than I can count on my two hands".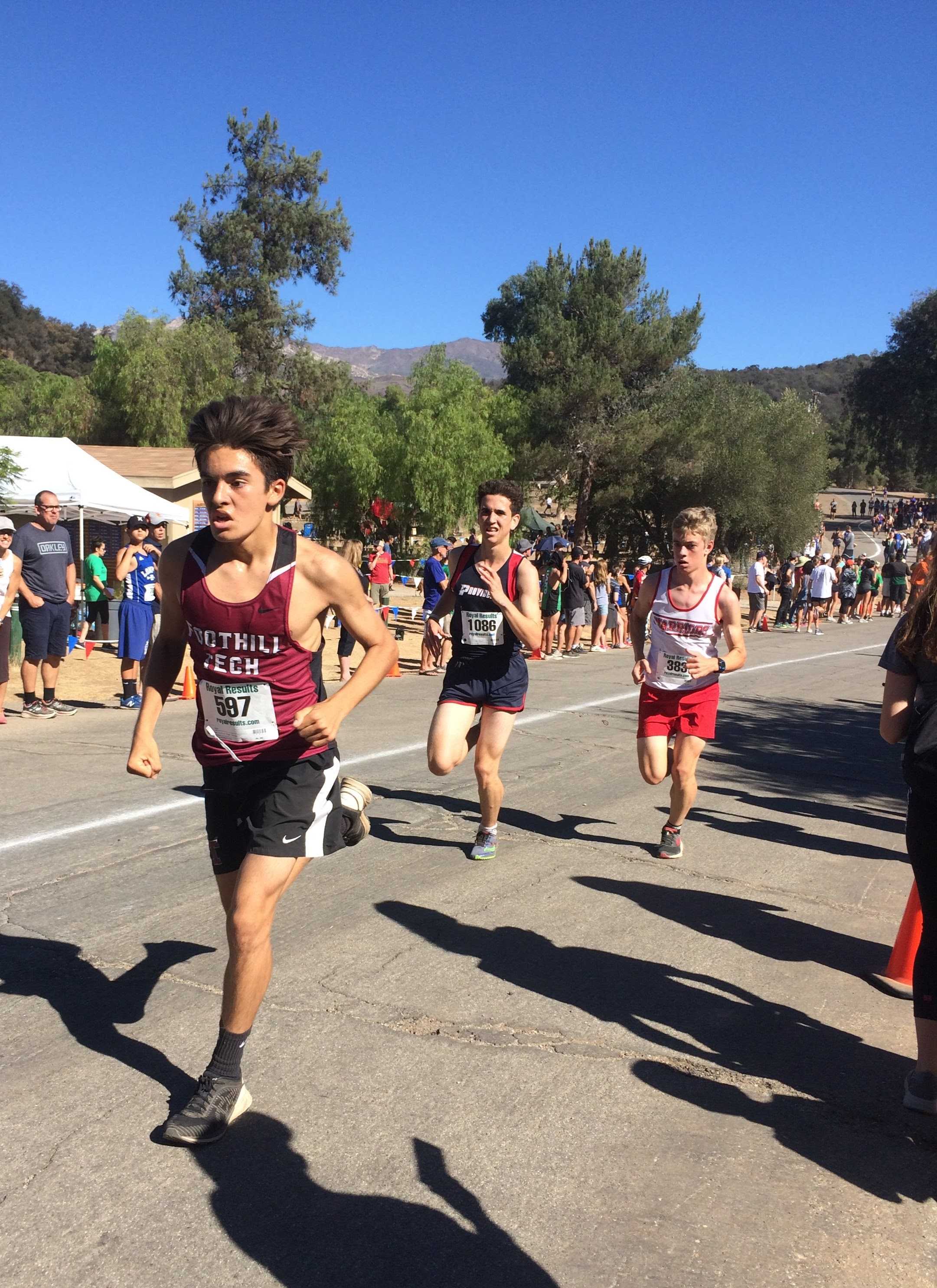 The Ojai Invitational drew in 33 other high schools, including St. Bonaventure and Nordhoff . Although the conditions were hot and dry, the Dragons overcame this to have a successful day. The four races consisted of the boys and girls long course (three miles) and the boys and girls short course (1.9 miles).
Lake Casitas is a very well-rounded course, according to assistant coach Jason Dinkler.
He said that it is a "great cross country course because there's all kinds of stuff, some terrain changes and hills."
This multi-terrain course consists of "over 62 percent dirt trails," which pushes runners to adapt to different landscapes.
Not only is Lake Casitas an ideal course for this reason, but it is also a location that the Dragons will come back to many times this season, including Tri-Valley League Finals on Nov. 1.  
Dinkler said that because the team frequently races here, it is "one of those places where you have to learn to run well".
In the first three-mile race, the Dragons were a surprisingly small bunch, with less than half of the long course girls competing. Kennedy Gomez '19 led the Dragons with a time of 19:46.7 (seventh place), followed only a fraction of a second later by Hannah Dearman-So '21 (eighth place) and Kearney (24th place).
With only eight girls running the long course, Kearney felt the absence of their usual large running pack.
Dinkler said that "in the last two week, 30 percent of the team has gotten colds," which greatly affects not only training workouts but the team's racing as well.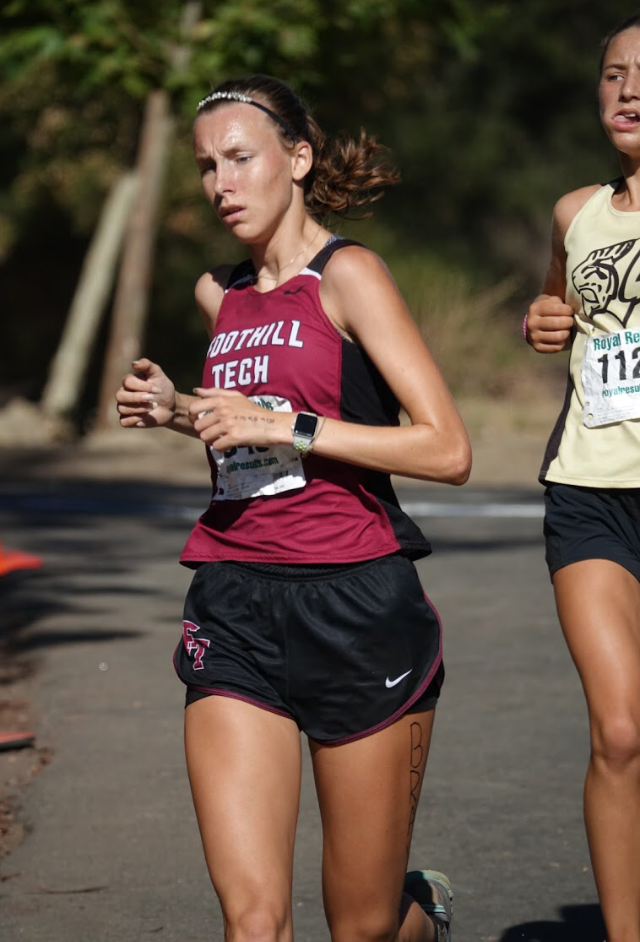 The long course girls earned an overall finish of eighth place out of 26 teams.
The boys' three mile was the largest race of the day. 390 runners competed in this race, which was over 150 more than any other race.
After a chaotic and crowded start due to the massive numbers, Finn Blacker '21 pulled ahead of the rest of the Dragons. He maintained his lead to finish 31st overall at 17:17.2, followed by Joshua Villasenor '22 (43rd place), Daniel Montes '19 (67th place) and Zen Li '21 (72nd place). The Dragons finished eighth overall out of 31 teams.
Next to take the start line was the girls' 1.9 mile, or "short race."
Isabella Edgmond '22 placed the highest of any Dragon (of the day) in sixth place overall at 13:45.5, followed by Angelina Gray-Reyes '22 (tenth place), Kadyn Terry '21 (20th place) and Drew Anderson '21 (23rd place). Altogether, the Dragons placed third out of 12 teams.
Dinkler's main focus was not on placing the best or running the fastest, but on making sure that the younger and less experienced runners "got a good education" from this diverse course. 
Concluding the day was the boys' short course, led by Owen Teehee '22 at 12:17.4 (37th place). Ethan Nicole '22 (48th place) and Ephraim Raymond '22 (58th place) finished shortly behind. With only five boys racing, the team managed to pull through for a strong finish at 11th out of 16 teams.
Kearney emphasized that the Dragons' biggest strength is "team unity", as the positive energy conveyed through the group "bounces off each other and we keep each other accountable."
Being that it is still early in the season, there is still plenty of room for growth.
Dinkler is hoping to emphasize more hill training, as well as "learning how to finish a little better" in attempts to become more fit over time.
"The little things we do well already are going to translate to a better race by October," Dinkler said.
The Dragons are looking forward to having a full and healthy team once more. A unified group should promote success and more PRs at their next meet, the Raider Invitational, at College Park in Oxnard on Sept. 21.
To view the full results from the Ojai Invitational, click here.