Girls' volleyball's comeback falls short in loss against Nordhoff
Following a season that included a California Interscholastic Federation (CIF) Finals appearance and the loss of five key seniors, the Foothill Technology High School girls' volleyball team is looking to rebuild around its young core and seasoned veterans. After a comeback from a steep deficit, the girls dropped their first home league game of the season against the Nordhoff Rangers, 3-2.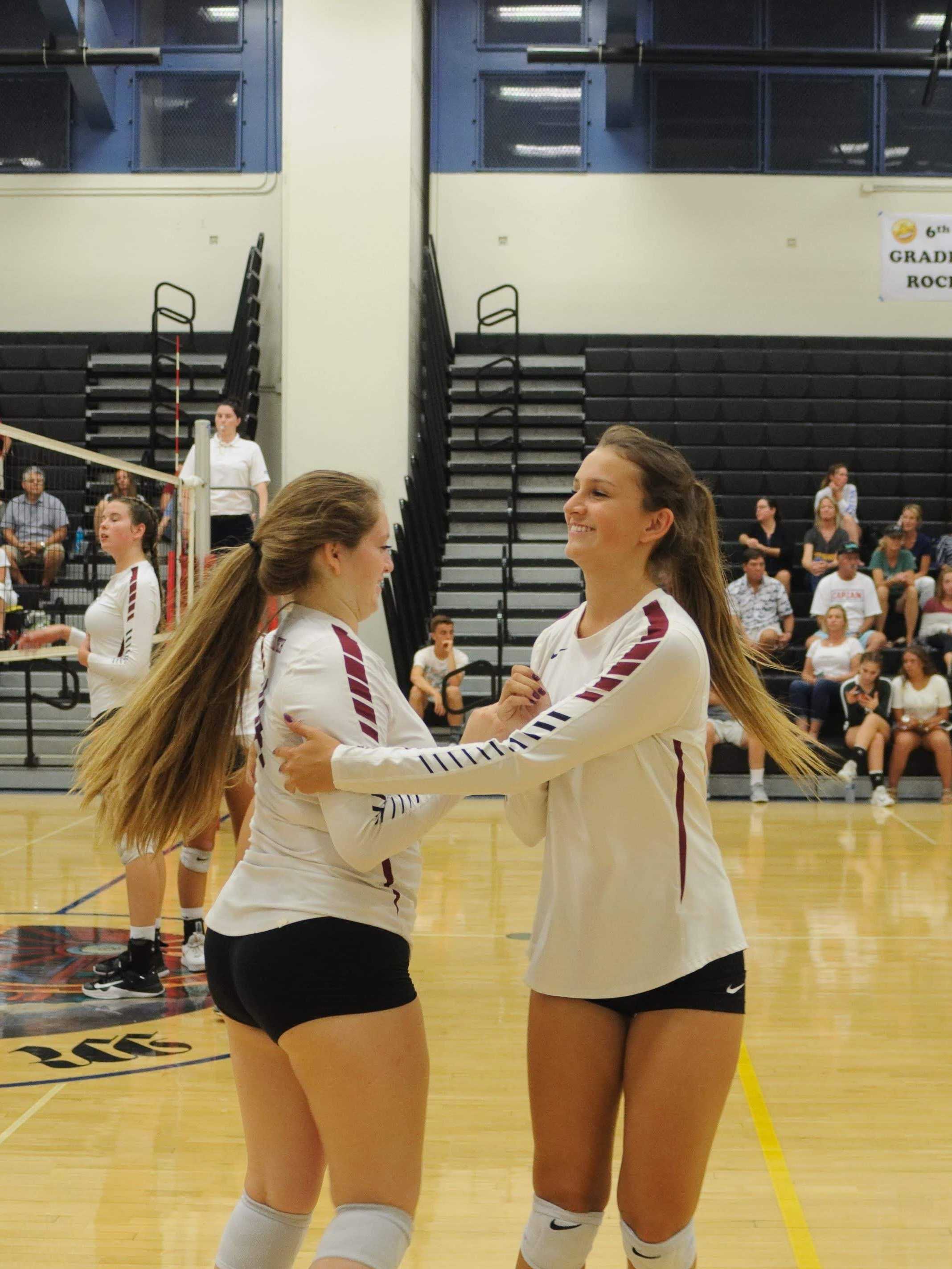 Lexi Malone '19 started the Dragons off strong in the first set with a kill over the Ranger blockers. That 1-0 lead would be the only one they had in the first set. Nordhoff countered with block after block and tip after tip, building a sizeable 18-10 lead over Foothill, despite kills from Malone, Haley Higgins '19 and Averi Carter '21. Then, as if a switch was flipped, the Dragons began a surge from behind, coming all the way back to knot it up at 21-21, before the Rangers managed to salvage their lead and barely win the set 26-24.
The second set mirrored the first: Malone scored the first point, but the Dragons also found themselves in an early hole. Alyssa McClain tallied a few kills for Foothill, but the Rangers went on to win 25-20, withstanding another late-set push from the Dragons.
Malone felt that "everyone was really nervous" and that the team's anxiousness was to blame for the loss of the first two sets.
"After that, we got out of our heads," she said. "We started really focusing on the game and putting in the effort because we wanted to win."
Following two straight set losses, Foothill turned it around. They began the third set with a push that included two aces from Pearl Esparza '19 and a kill from Higgins. The Rangers kept it close the entire third set, countering hits from Foothill with hits of their own, relying on their strong passing chemistry to keep them in the set. Nordhoff, however, never saw the lead, as the Dragons finished off the third set with a score of 25-22.
In the fourth set, Foothill again came out swinging, with Carter helping to lead them to a quick 11-3 lead. Missed serves by both teams kept things interesting, but Foothill's passing allowed Carter and Higgins to continue hitting against the Rangers' defense. Another missed serve by Nordhoff gave Foothill the set victory, 25-16. Knotted at two sets apiece, the Dragons and Rangers headed to a heated fifth set.
Ashley Pazen '20 led the set with an ace, and Nordhoff countered with one of their own. Later on, a kill from the Rangers tied things up at 9-9. After tallying a few straight, Nordhoff held a 14-11 lead, needing only one more point to win. The Dragons rallied, and got it to 14-14, but were unable to finish the deal, as the Rangers snuck away with a 17-15 set victory and 3-2 match victory.
"We're a really new team," Malone said. "And this year we're really focusing on rebuilding the program and making it stronger than it was before."
Esparza also thought communication could have been better, but that "it's getting there, and it makes me really excited."
Both Malone and Esparza hope the team can improve on their serves before their next match, which comes against Rio Mesa on Tuesday, Aug. 28.
@ft_girlsvb loses a nail biter after coming back from 2 sets down. Nordhoff wins 3-2, 17-15 in game 5. Congrats to all the girls on an epic battle! Averi Cater had 20 kills! Haley Higgins had 9 kills. Ashley Pazen had 43 digs and 9 assists. @vcspreps

— Foothill Tech GVB (@ft_girlsvb) August 24, 2018