Brazil Bowl Açaí offers fruity pick-me-ups near Foothill
A trip to the newly opened Brazil Bowl (BB) Açaí starts in the Mound School Plaza. Home to favorites like Snapper Jack's Taco Shack, Domino's Pizza and Subway, the shopping center is familiar to many Foothill students.
BB Açaí is a refreshing replacement of its predecessor, Wild Cherry. It's the only restaurant in the complex that is locally owned. Before moving to its current location on July 23, the business operated in conjunction with Sandbox Coffeehouse. Now, BB Açaí has its own place to call home and has created an environment where students may claim as a second home.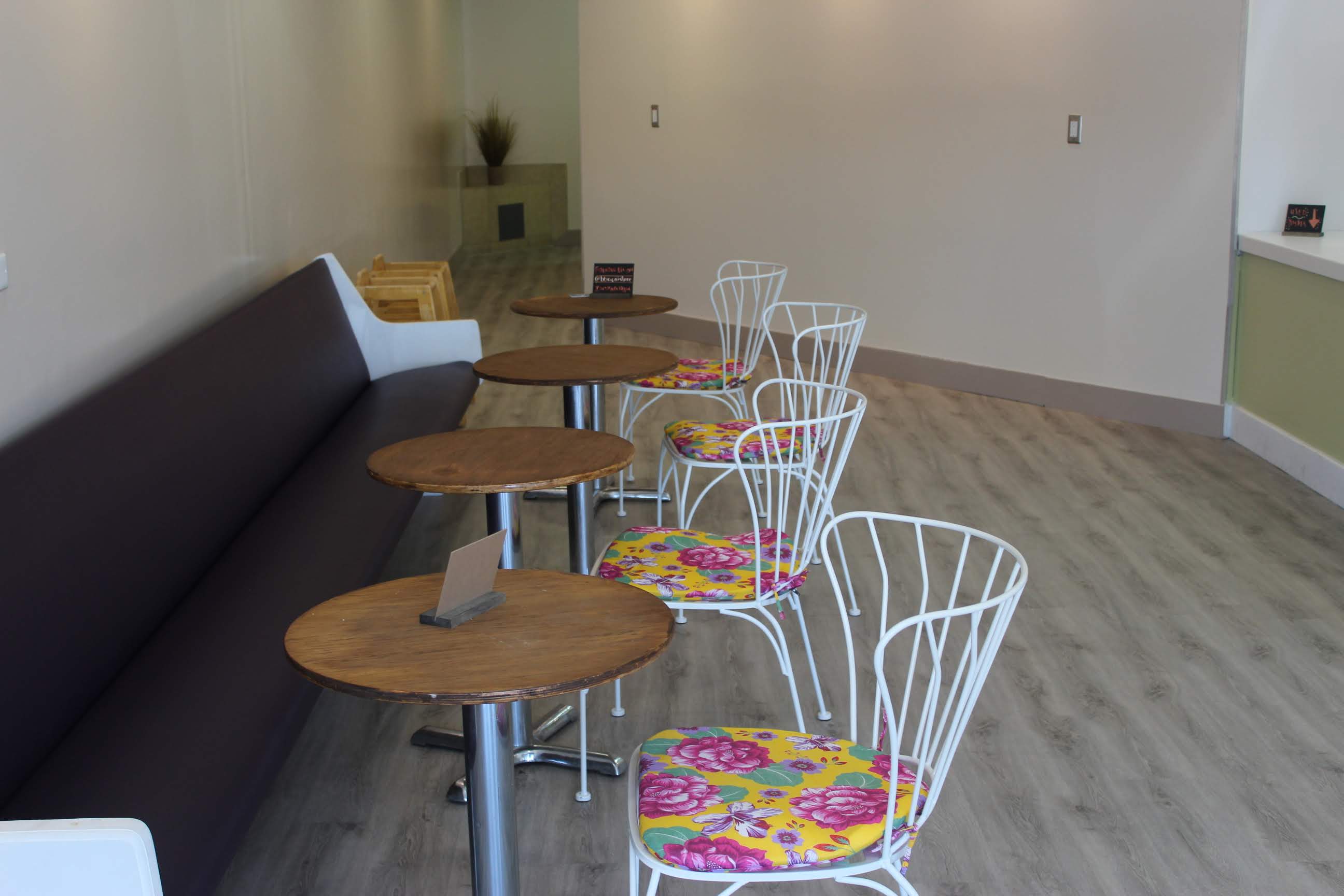 With colorful signs to draw you in, the tropical vibe starts before you even walk through the door. Once you're in, the aesthetic is clear. It's spacious and minimalistic: white walls and light wood floors are accented with pops of color on the counter and chairs. Even a succulent is in the corner to successfully complete this hipster look.
The chalkboard menu is covered with options fitting the "BB" theme, like the Black Belt and the Beyond Bowl (both of which I tried). All of the "special bowls" come with several toppings, and all the toppings are available for substitution. Adding a topping is just 75 cents. If you're picky, you can build your own bowl of any size (from 16 ounces to 48 ounces) with your choice of toppings.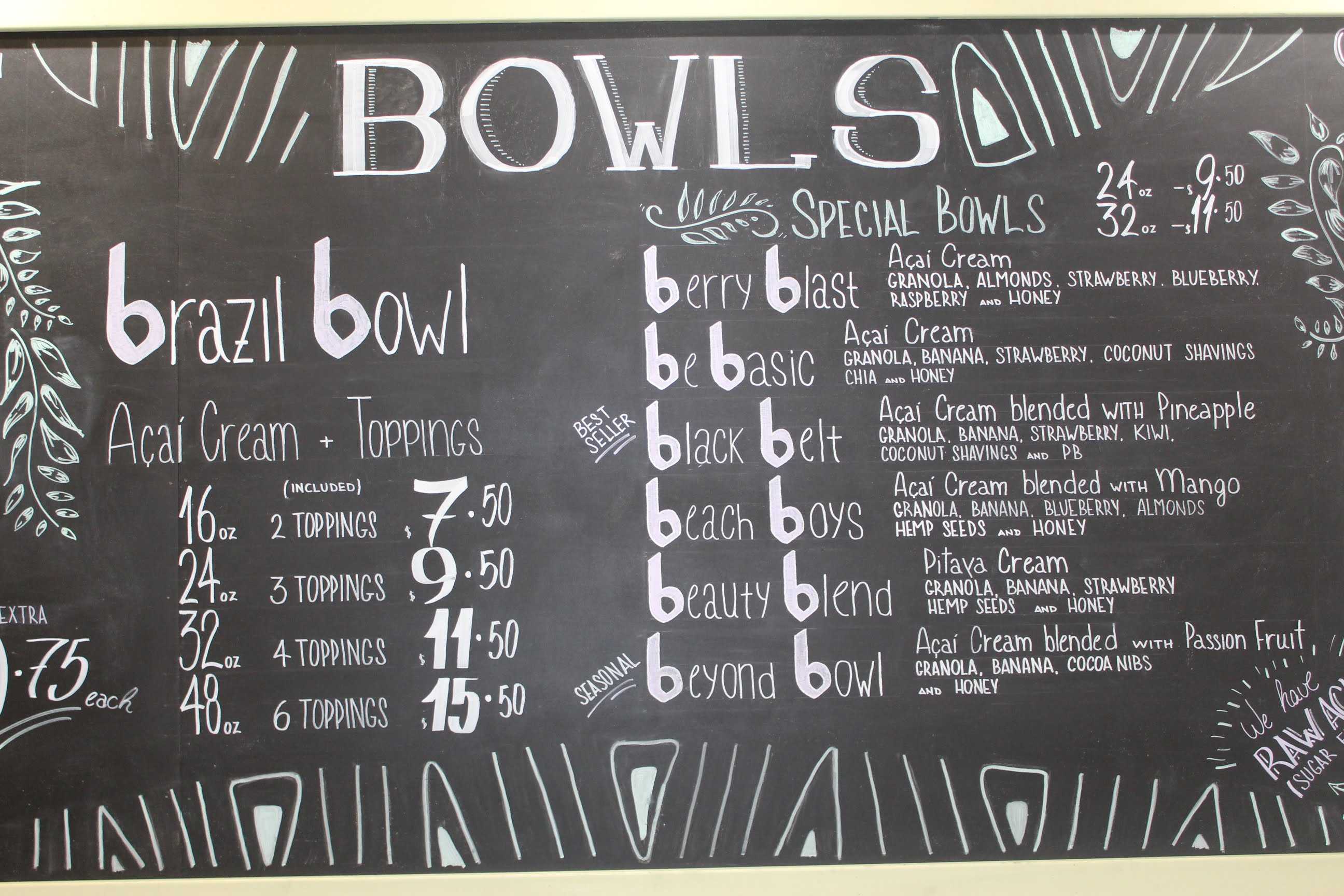 In addition to açaí bowls, BB Açaí offers fresh juices, smoothies, coffee and a few pastries, all of which are reasonably priced. Bowls are in the ten dollar range, smoothies are around eight dollars, most juices are three dollars and their muffins and snacks are around four dollars. While it's pricier than a chain restaurant, the quality makes every item well worth the cost.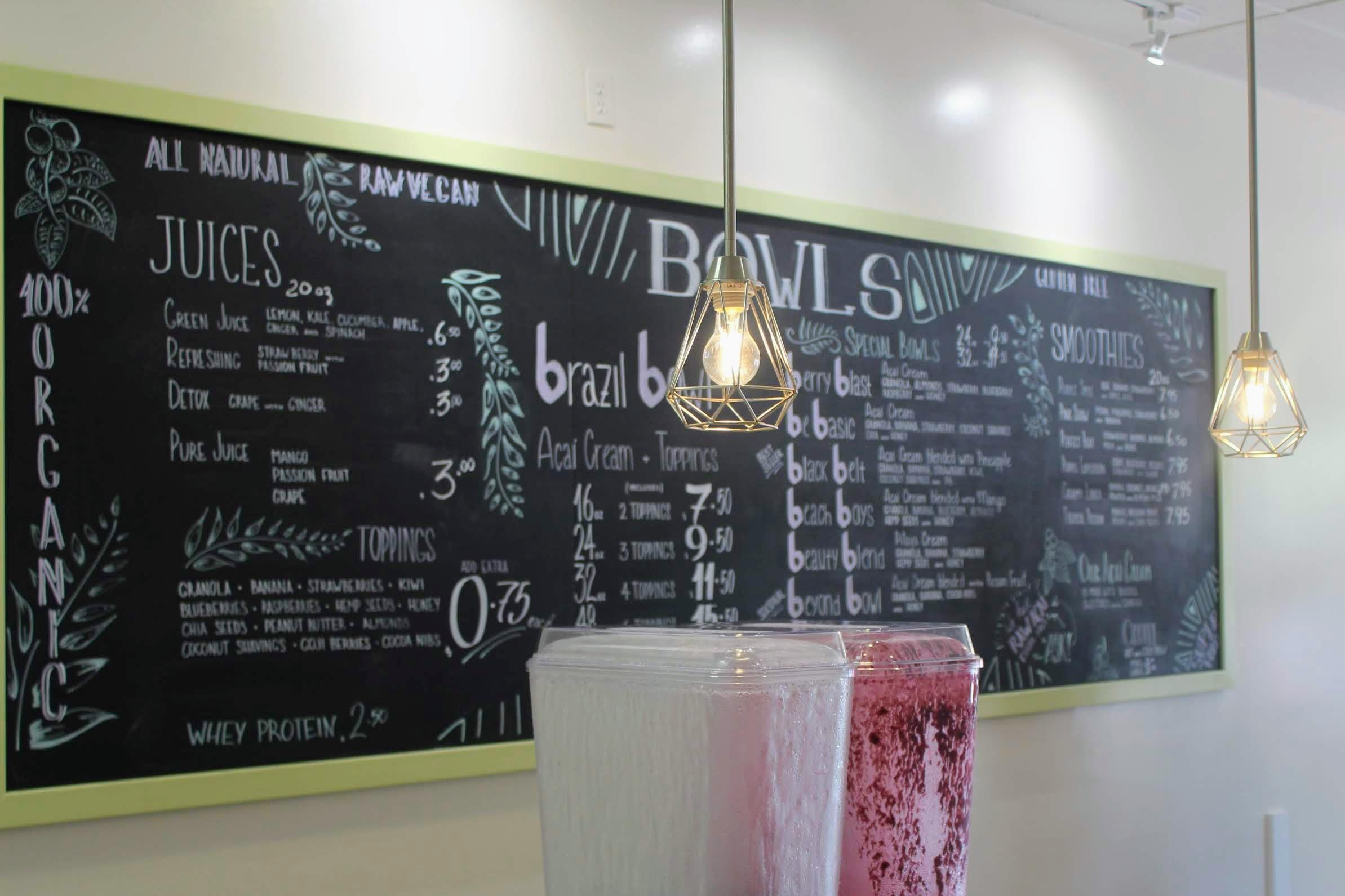 BB Açaí is all about providing fresh and yummy food that the customer will enjoy. That's why they offer free substitutions, a build your own option and packets of açaí cream to take home. There's no secret recipe — they tell you everything you need to try it yourself — but when you try it the BB way, you won't want to stray.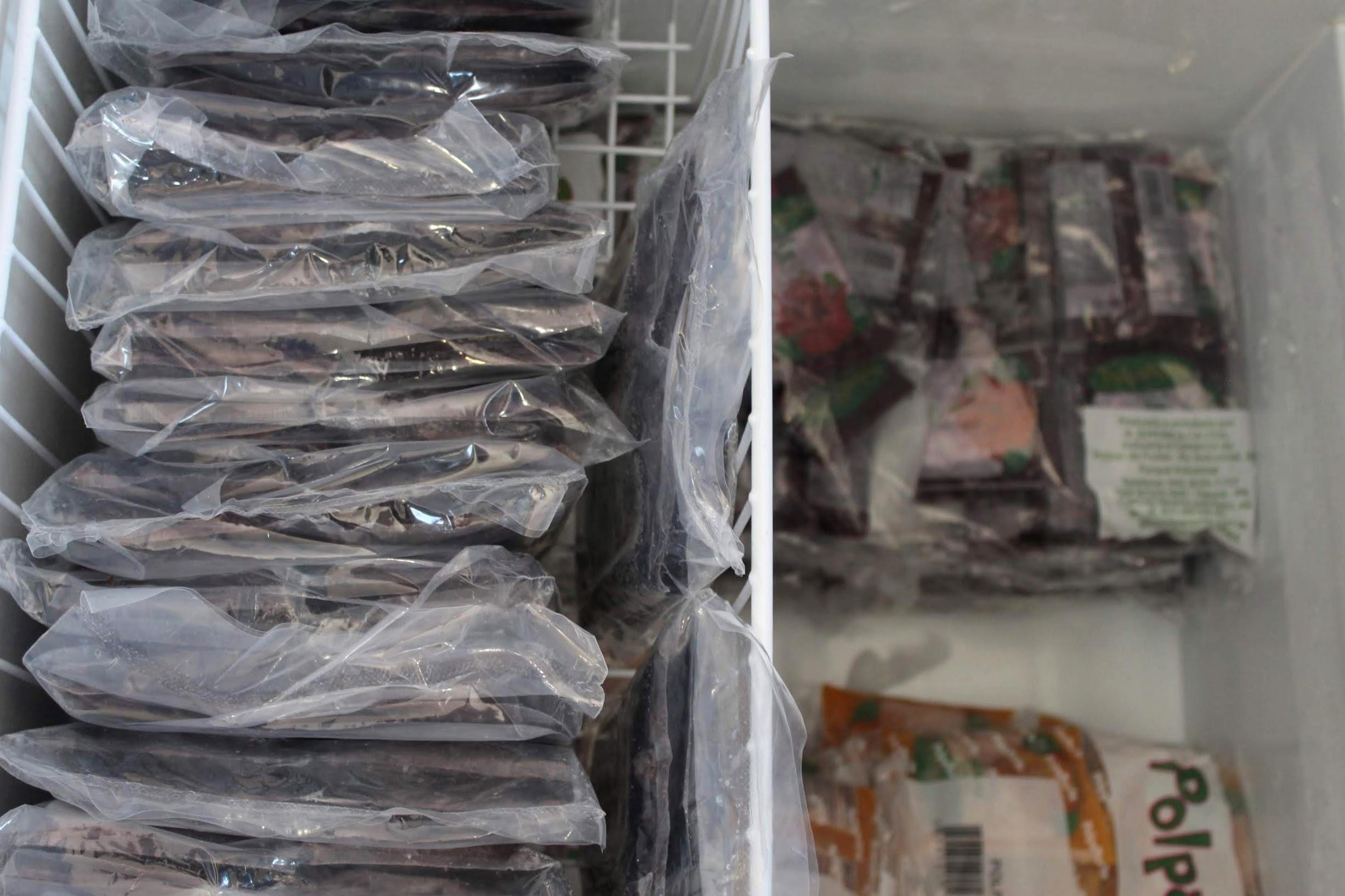 The first thing I tried was the Black Belt Bowl, a sweet and fruity option. BB açaí cream is topped with strawberries, bananas, kiwi, granola, coconut and peanut butter (my favorite). You can truly taste the quality in this bowl. The fruit is fresh, juicy and provides a tangy touch while avoiding sourness. The peanut butter is light, smooth, and makes its way into every bite. To top it off, the coconut and granola provide a crunch to mix things up by contrasting the smooth peanut butter. While it's almost entirely fruit, my 24 ounce was more than enough to fill up for any meal.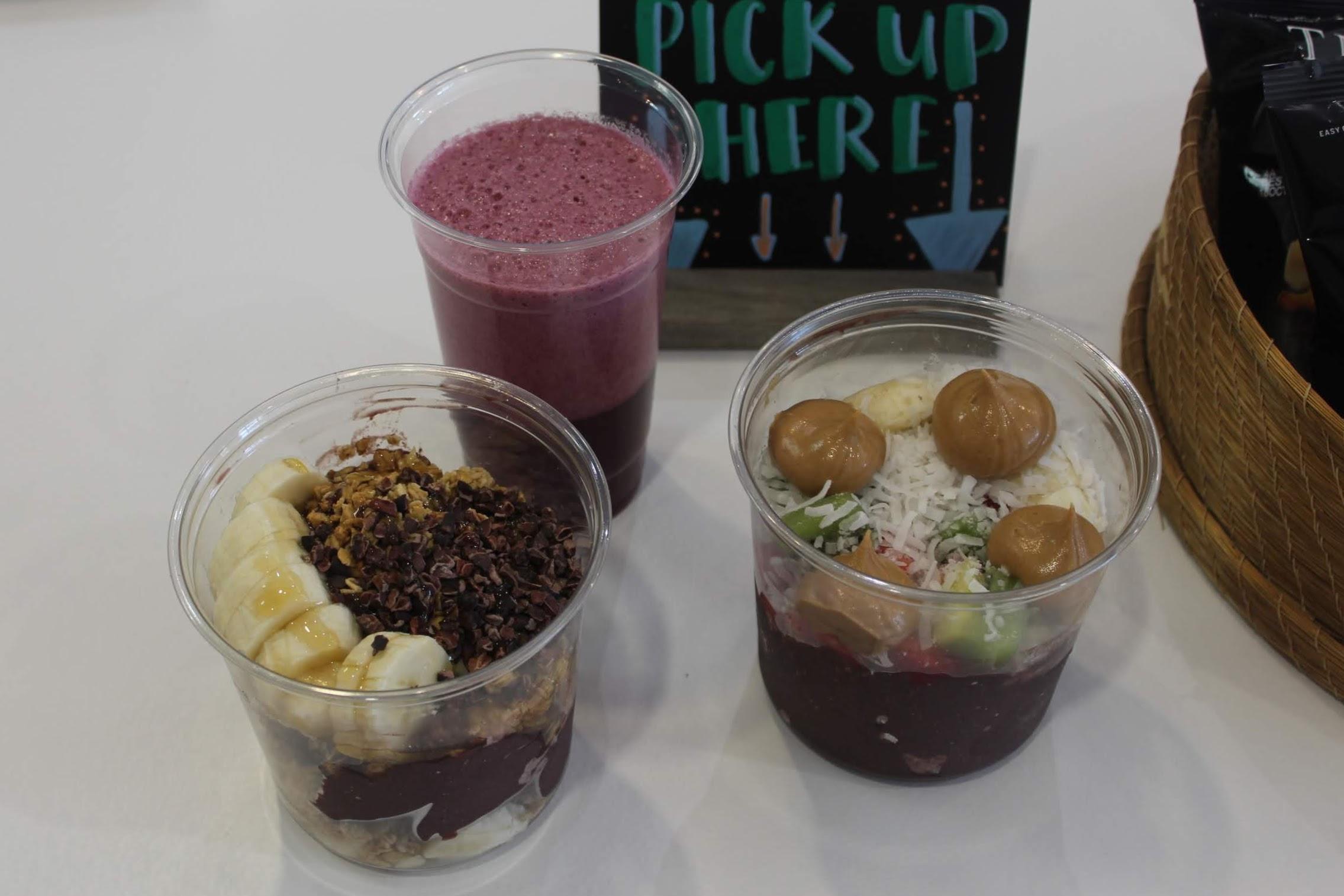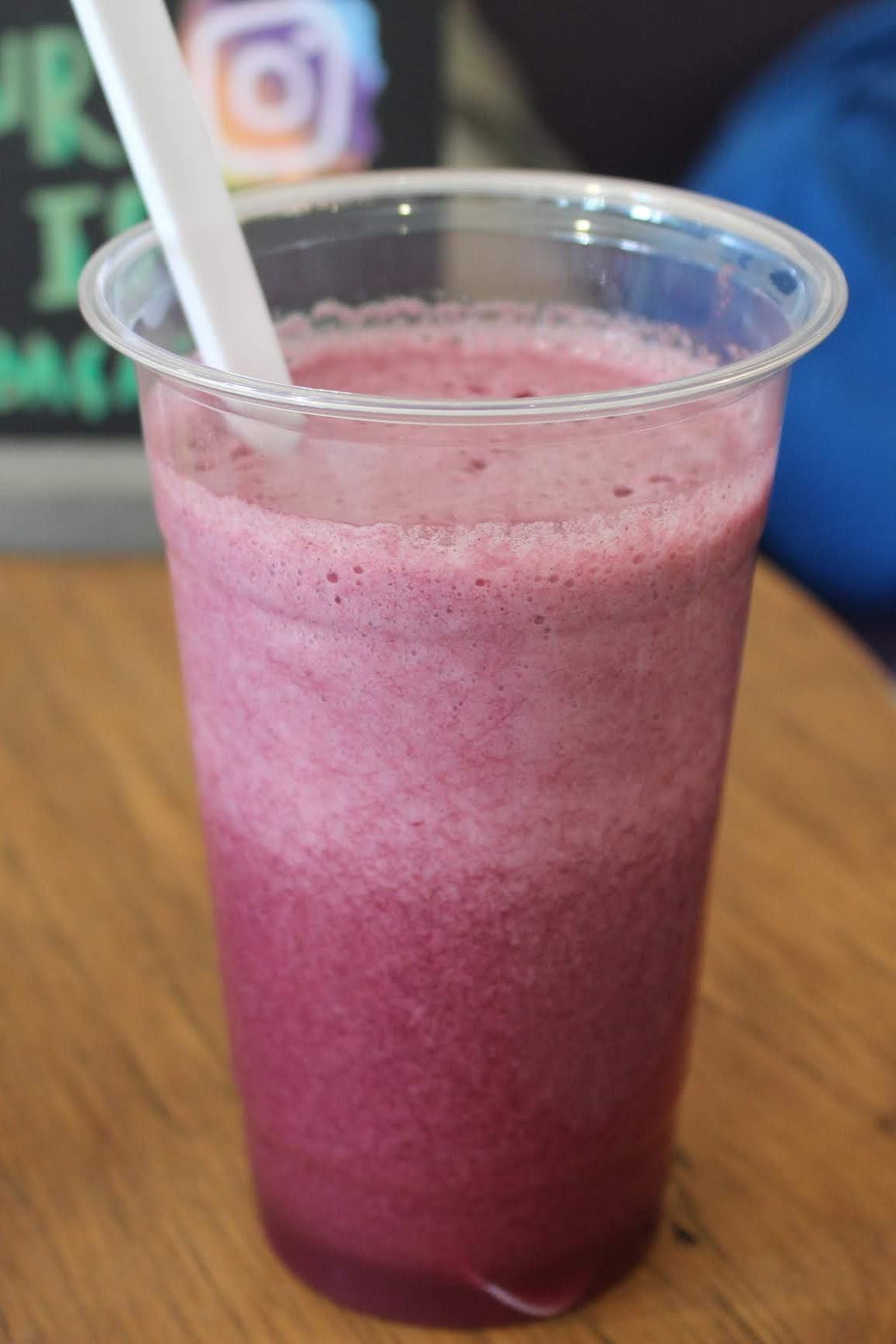 The Beyond Bowl, while still delicious, couldn't be more different than the Black Belt. This time the açaí cream is blended with passion fruit to make it much sweeter. It's topped with granola, banana, cacao nibs and honey. While the toppings and the açaí cream are a good balance of sweet and sour, the cacao nibs were a downside. Their crunch makes them the last thing you swallow, and they leave a bitterness that isn't much of a grand finale. However, the passion fruit is a great addition to the cream. I would recommend giving the Beyond Bowl a try with a substitute for the cacao nibs. Something not so sweet, like chia seeds or coconut shavings, would give it a great comeback.
Outside of the açaí realm, the Detox Juice (grape and ginger) was a new and delicious experience. Its freshness is highlighted by the thick layer of foam and a strong ginger smell. While the color is a gorgeous and deep purple, the grape flavor is light and overshadowed by ginger. However, its sweetness shines through in a way that makes the drink reminiscent of ginger candy. While the first drink is a bit of a surprise for somebody who is used to all proclaimed grape-flavored foods tasting like cough medicine, this energizing juice is a pleasant outlier. If you don't like pulp, I'd stay away from this drink, as the ginger gets stringy. Otherwise, I'd deem it a must-try.
So, the next time you're craving a refreshment and thinking about making a stop at Starbucks, head across the street instead and get a natural boost from the fruity treats at BB Açaí.
Editor's Note: Jocelyn Brossia is the Editor-in-Chief and Lauren Shields is the Managing Editor of the publication. Both are employees at BB Açaí. Neither was involved in the publication of this article.