Festival of Talent showcases district's best and brightest (16 photos)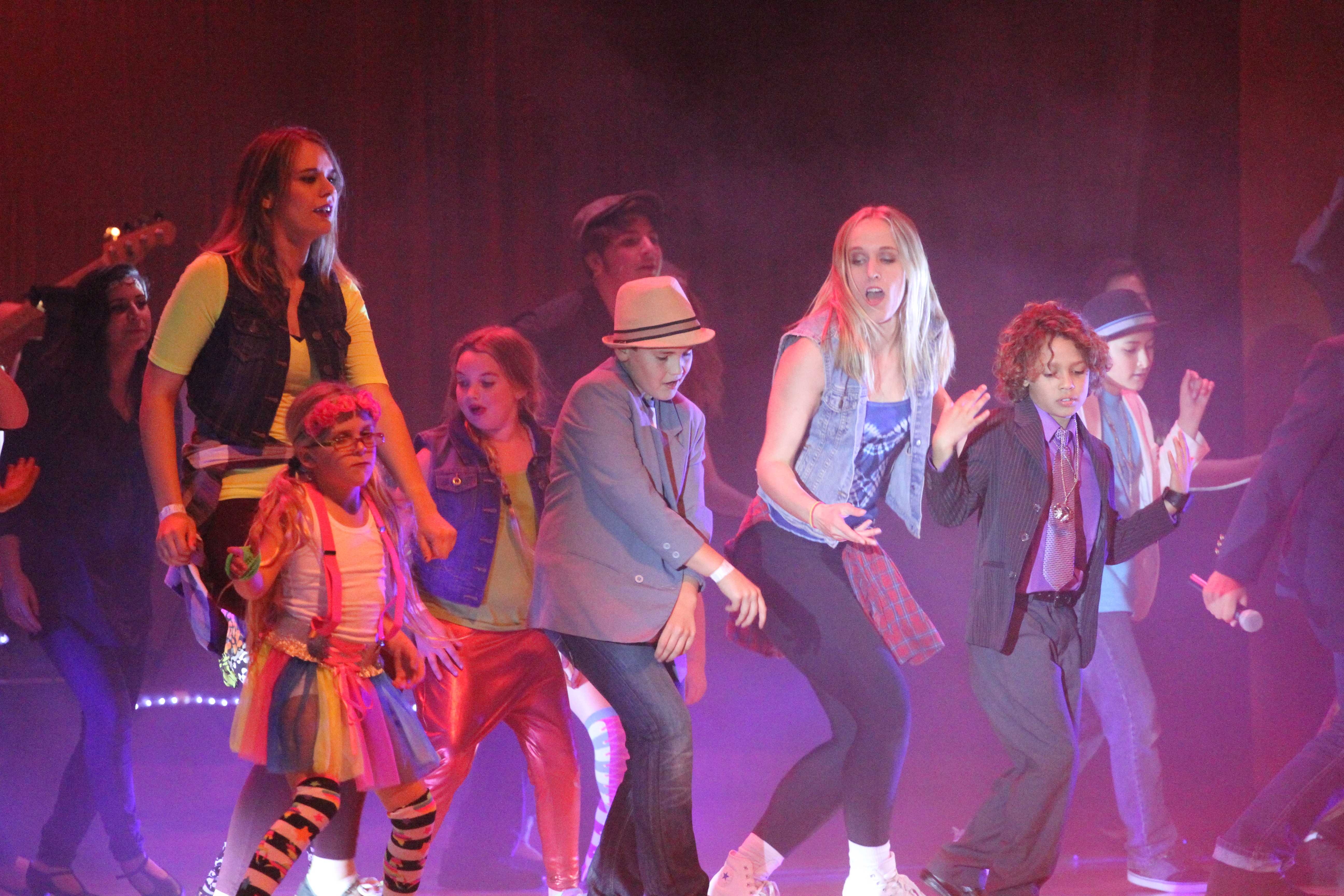 As the lights dimmed on Saturday evening, the last few people in Ventura High School's Auditorium scrambled for the last remaining seats. A hush fell over the crowd as they anticipated the first act. The pre-show acts, which consisted of a children's singing group and a magic show, were entertaining, but the crowd was ready for the show to begin.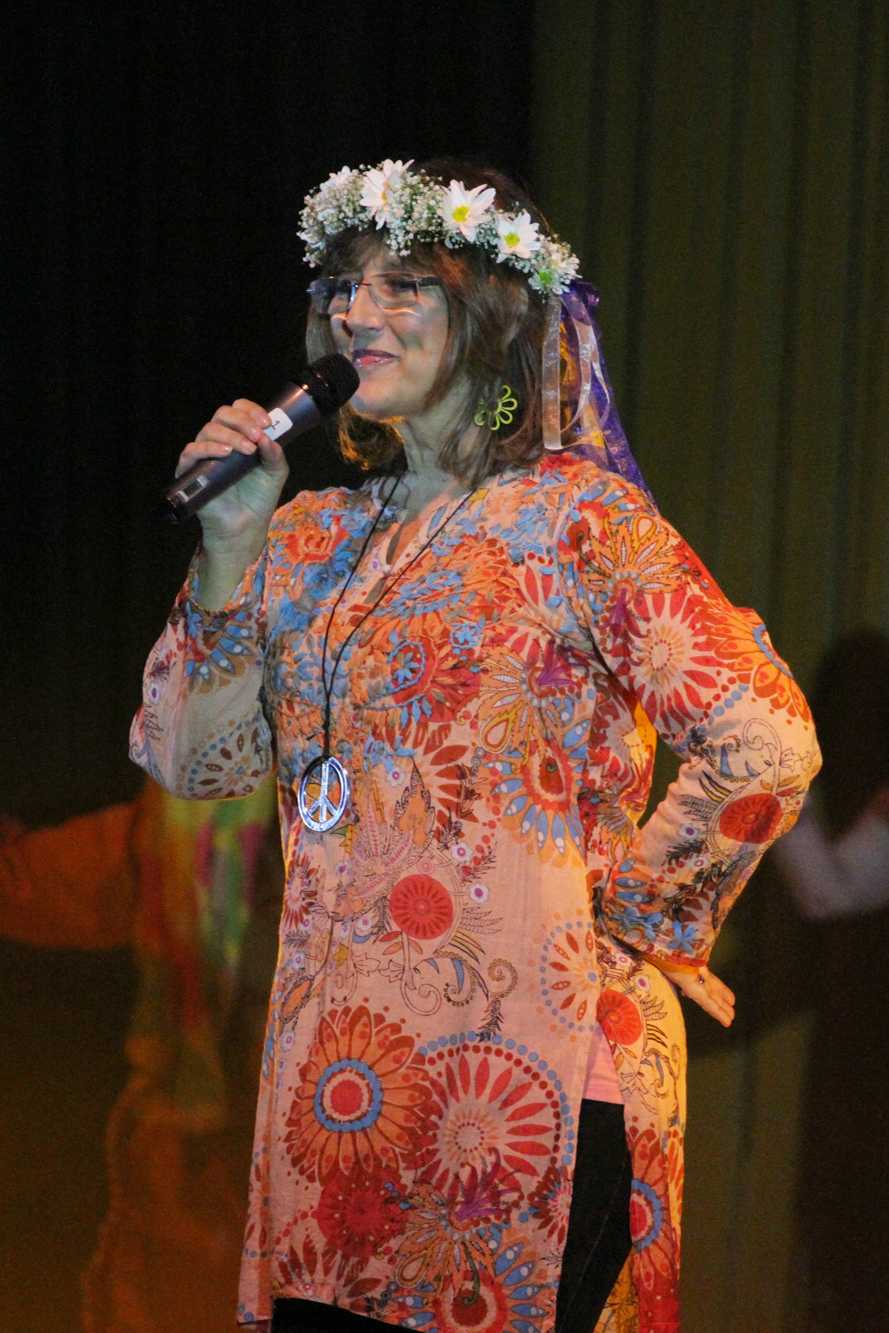 The crowd went wild with cheering and applause as the first act, a duo of girls singing "Here Comes the Sun," appeared on stage. The song choice was a pleasant opening for the show, and set the mood of fun and enchantment for the evening.
Following this, was a performance of "California Dreamin'," this year's theme, performed by VUSD's staff, which starred superintendent Trudy Arriaga. The hilarious dance moves and singing of the staff sparked laughter across the auditorium. It was evident that they were not hesitant to act ridiculously for the happiness of the audience.
Master of Ceremonies, Mr. Don Wood, returned to host for the 14th year in a row. He was joined by nine-year-old Avery Cameron from Montalvo Elementary School. Cameron hopes to do something like this again. Even though she was a little nervous at first, she enjoyed herself and the audience were in awe of her spunk and energy. As soon as she overcame her minor stage fright, Cameron had a great time on stage.
"Yeah, it was like really big, and I really liked it, it was really fun."
The dynamic duo kept the crowd laughing and entertained between acts, by effectively introducing each act, and getting the crowd pumped for what they were about to see.
Aside from being entertaining, they provided information regarding the purpose of the Festival of Talent.
The Festival of Talent is a district-wide event that showcases the extremely talented members of this district and represents all ages of Ventura's community. Not only that, but it is a fundraiser for the Ventura Education Partnership. Impressively, it has raised $800,000 in grants to teachers with it's 300 total acts, and 4,000 performers since it began in 2001.
[soundcloud url="https://api.soundcloud.com/tracks/193762593″ params="color=ff5500&auto_play=false&hide_related=false&show_comments=true&show_user=true&show_reposts=false" width="100%" height="166″ iframe="true" /]
This year the show sold out, ensuring there would be a full audience to watch the 25 acts consisting of 260 performers.
Nancy Porcella, an audience member was amazed at the talent compared to previous years.
"I thought it was great, I loved it, we come every year and it keeps getting better."
This year's acts covered a wide range of talents. While the majority of performers were singers; there were also dancers, pianists, a cheer group, a martial arts group, and an incredible yo-yo-ist. The performer's ages ranged from toddlers to adults, and reinforced the claim that anyone can be talented.
………………….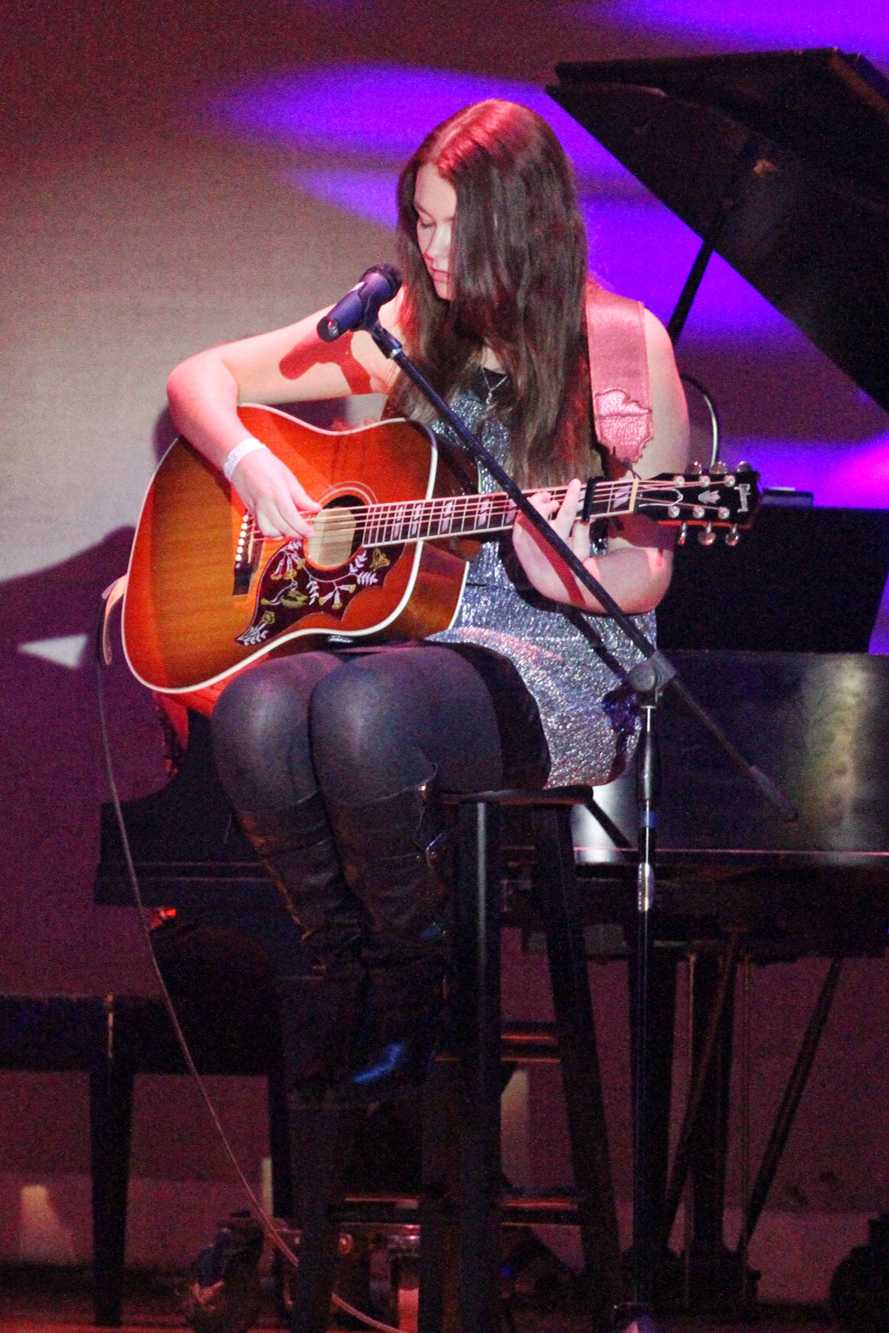 10-year-old Isabella Lopez of the ATA Martial Arts group had an amazing time preparing for the show.
"My favorite part of preparing for the show was looking out of that little tiny window and just seeing everybody getting pumped up and excited, and showing everybody what our instructor has trained us to do."
Many others, such as Ma'lena Cosio, a freshman at Foothill and dancer with the Billy Clower Dance Crew, enjoyed hanging out with everybody backstage, and simply going through the performance process.
The show had a tendency to evoke the good kind of goosebumps from incredible vocal numbers. Even some of the songs that were anticipated to be uninteresting due to their banality such as "Blank Space" and "Uptown Funk," were performed so wonderfully and energetically that the audience could not help but enjoy them.
One aspect of the Festival was bittersweet this year however; It was the last year of Trudy Arriaga's superintendency and involvement in the production.
Three choir groups, the Notables, Company, and Crescendo joined together to honor Arriaga in a rendition of the song "Brave," by Sara Bareilles. Arriaga gave thanks to everyone who aided the production and supported the arts. While slightly choked up she announced:
"Please know that it has been an honor and privilege to have served as your superintendent — I don't think there is anything more wonderful than a festival of talent."
Following this, the final act of the evening appeared on stage. The talented mother-daughter duet of "Somewhere" from West Side Story ended this year's Festival of Talent.
Background Photo Credit: Chloey Settles/The Foothill Dragon Press
Storify Credit: Canela Lopez/The Foothill Dragon Press