As Spirito Hall dimmed, the audience gleefully awaited for the eight contestants of "Mr. Foothill," a male beauty pageant, to enter from backstage. With the anticipation of the participants to perform a talent, model their "wow wear," show their "formal wear" and answer questions, the room was full of positivity and happiness.
After two years of being gone, "Mr. Foothill" has made a comeback with all new contestants, and the audience was eager for the reboot.
With enthusiasm and joy, the audience cheered for the group of senior boys: Jackson Beckendorf, Clayton Brossia, Trey Casswell, Tyler Ferdolage, Daniel Guzman, Chris Kuchta, Paul Marcoux and Sean Ward.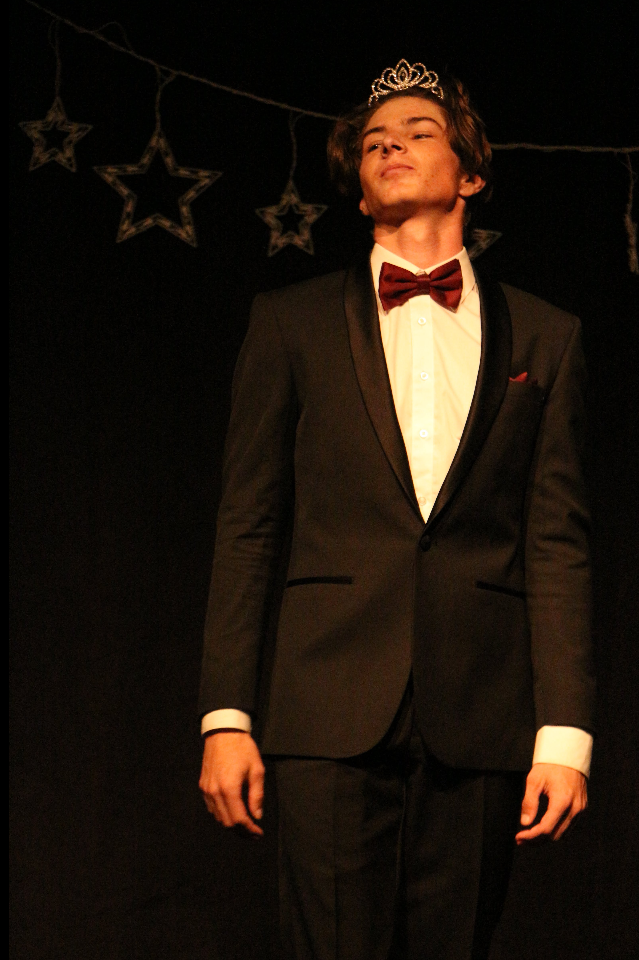 Laughter rung throughout the auditorium from the beginning which included an introduction from the hosts and Mr. Foothill student coordinators Alaina Hooks '18 and Kelly Tebbe '18. After they spoke, the boys entered the stage individually to pose in their "wow wear" while they had a brief description of themselves read by the hosts. Some of them sported 1970's attire, snorkeling gear, Hawaiian garb or regular clothing while dancing or walking on stage.
After descriptions and introductions began the highly anticipated talent portion. These performances included two cover songs from "Spongebob Squarepants": Brossia and Marcoux's cover of "Without You" and Ferdolage and Beckendorf's rendition of "Ripped My Pants." Also included was a staring contest from Casswell, an acoustic guitar solo from Ward, a comedy routine from Kuchta and an impersonation of Donald Trump and John Weldele debating climate change from Guzman. 
Hooks believes that the talent portion "gave the opportunity for guys to just get out of their comfort zone [and] show off their skills to the school, whether it be funny or actual talents."
After the talents, the contestants filed out of the backstage in their "formal wear" which involved outfits like a toga, a cowboy outfit, tuxedos, a moose hat and board shorts paired with a tuxedo jacket. After they entered followed a question and answer segment.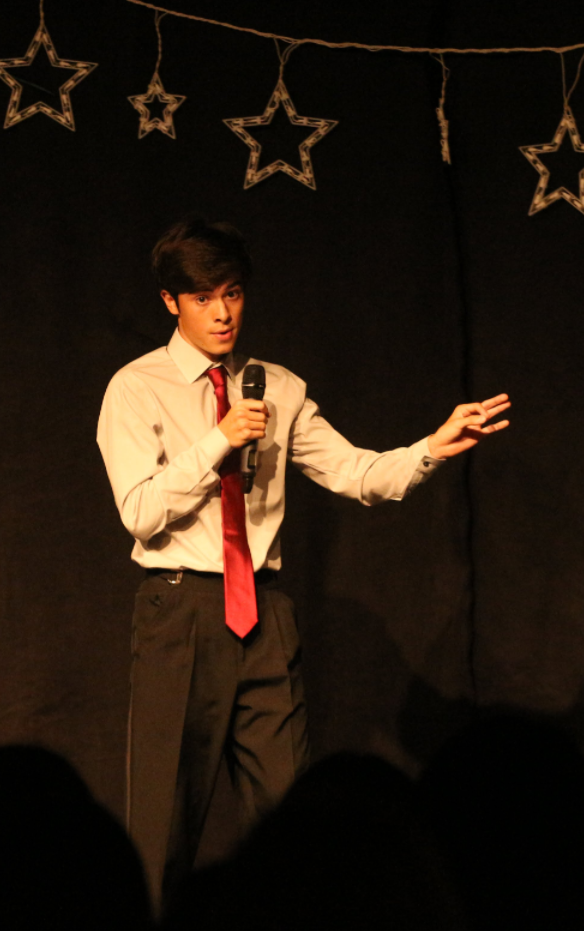 The judges, Dan FitzPatrick, Yiu Hung Li and Josiah Guzik, then agreed on the final three: Guzman, Marcoux and Ward. The judges then asked them more questions, like how they would dance for the last five minutes of prom, which resulted in a partner dance between Guzman and Marcoux, and Ward performing the worm.
Guzik remarked on his experience and thought that "it's important for the school to just have fun things" because "it builds positive school culture."
At the end of the show, the winner of "Mr. Foothill" was announced. With cheering and exuberant clapping, Ward was crowned with a tiara and dubbed the title of "Mr. Foothill."
Ward "decided to participate in Mr. Foothill, because I have a lot of friends that encouraged me to."
Hooks thinks the event itself "was a huge success." Guzik shared the same sentiments in the "great" crowd turnout and thinks the "the candidates were well prepared."
Because of the turnout that the event garnered, Kuchta thinks that "Foothill should carry on this tradition because it is probably one of the best events that the school puts on throughout the year."