Upperclassmen dance under the stars at prom (80 photos)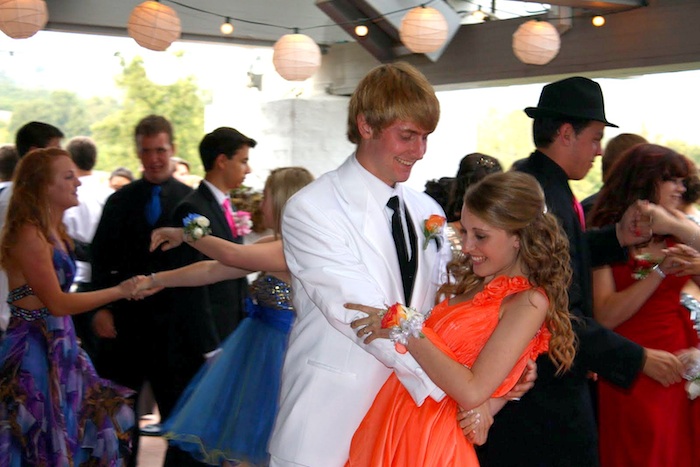 Ladies in dazzling dresses and gentlemen in dashing suits danced the night away at Foothill's Prom on Saturday evening, happily celebrating the end of the school year.
Foothill's Junior class presented the dance, themed "When Stars Collide", at the Saticoy Country Club from 5:30-10:30 p.m.
Students arrived in limos and party buses and posed for professional prom photos before taking the floor.
For dinner, students enjoyed a buffet and for desert, there was an ice cream bar.
The white paper lanterns hanging in the outdoor dance floor kept the party going into the night.
Though there were a few couples that had been nominated as prom prince and princess, Caroline Frambach and Nick Herson were  pronounced Prom Queen and King.
"We didn't plan on being Prom King and Queen, and that's the beauty of it. We didn't go around asking for votes or anything, it was just very unexpected. It's really great," said Herson, before gazing at Frambach with a smile.
Photos by Caitlin Hurst & Chrissy Springer/The Foothill Dragon Press.