Album review: Harry Styles is a gift from God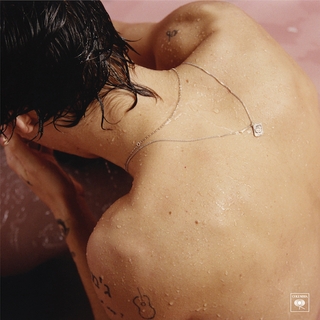 Suvee Ranasinghe
June 1, 2017
Hang on for a minute...we're trying to find some more stories you might like.
https://youtube.com/watch?v=qN4ooNx77u0%3F
I would be lying if I didn't mention how I counted down the days to the release of Harry Styles' debut self titled solo album.
With all the anticipation leading up to it, including promotional interviews and performances on talk shows, Styles did not disappoint.  
Styles had me in a ball on the floor of my room in joyous confusion, half shocked and half not surprised at all by the glorious melodies that came forth on this album. For the first time in almost three years I was fangirling again over that British boy from the bakery.
The music that Styles was influenced by is evident in this album. Inspiration pulled from artists like the Rolling Stones, Beatles, Pink Floyd and Prince is apparent. For those who never listened to all of One Direction's music, they probably wouldn't recognize Styles' new sound because of its polarity to his original boy band sounds.
In an interview with Zach Zang, Styles mentioned his desire to be honest through his music. "I feel like when you listen to the album all the way through, I think you can see that," Styles stated.
"Sign of the Times" was released as a single in early April, it stole the hearts of many. Styles had mentioned that this was the song he was most proud of. The song sounds beautiful both live and in the album. You can't forget the change in tempo eighty seconds in, because it will have you groovin'.
When One Direction released their album "Made in the A.M." in 2015, I was not very fond of it. It sounded like they were trying to please a younger audience. Now, Styles doesn't sound like he's trying to please anyone.
"Two Ghosts" resembles some previous music from One Direction, but in the best way. The song is melodious and Styles' vocals are rich with conviction. The acoustics in the track create a sense of serenity.
"Only Angel" gave me absolute chills every ten seconds listening to it. The synths create an atmospheric sound of heaven. Listeners are quickly shocked and confused by the heavy rock turn the song takes. The contrasting sections of the song match the conflicting lyrics. "Only Angel" is creative, powerful and had me intrigued on the first listen. The instrumentals and screams emitted by Styles as the song nears its end are a classic touch to this jam.
"Kiwi" is the harshest and wildest song of the album and as Styles sings, "it's getting crazy."
After taking some time off to spend with family, Styles worked with several other musicians in Jamaica. The group spent two months solely producing music. He revealed in the "Behind the Album" documentary on Apple Music that six of the ten songs were written while in the tropical getaway.
"Kiwi" was one of those six. In an interview on the BBC Radio 1 Breakfast Show with Nick Grimshaw, one of Styles' close friends, he shared that the song "kind of started out as a joke but now it's one of my favourite songs."
Similar to "Only Angel," the song "Kiwi" contains a heavy rock influence. When Styles performed the track during his week of stay on The Late Late Show with James Corden, he surely had a terrific time on stage. Styles was seen fist pumping, screaming and thoroughly enjoying the theatrics of the sparklers going off behind his set.
The final song on the album, "From the Dining Table" had me in awe. Hearing Styles voice so soft and delicate was intense. The second half of the song becomes even more angelic. The orchestra section is my favorite part of the entire album.
The songs not mentioned are also brilliant. I may be blinded by admiration, but I couldn't find anything I disliked in this album. It obviously isn't an album for everyone and has a very distinct sound. With roots from both rock, a tiny bit of country and folk Harry Styles created a classical debut album; an album I won't get tired of listening to.