Budget crisis may affect Ventura College transfers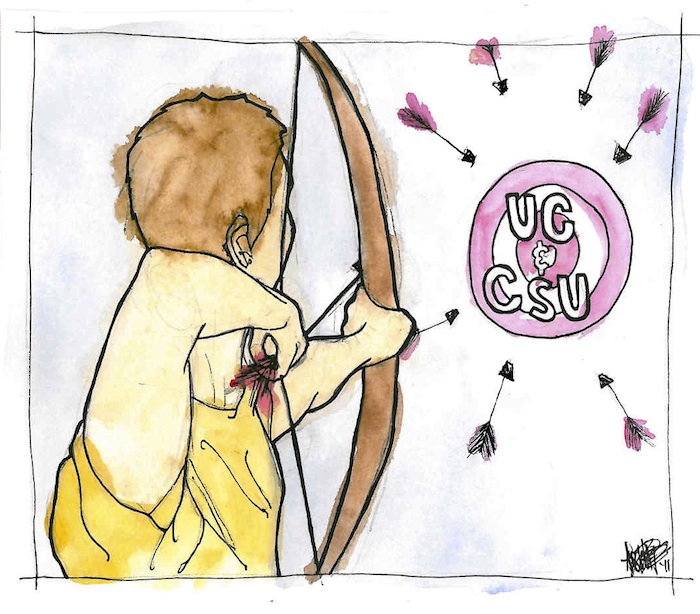 California's budget crisis may affect the future education of Foothill students and thousands of other college students in California.
Most schools are already suffering from budget cuts: Ventura Unified has experienced an increased number of furlough days, larger class sizes, and fewer AP classes.
As money continues to get tighter and fees are raised in the University of California and California State University systems, more Foothill students are considering Ventura Community College as a money-saving alternative to a four-year university.
However, the community college system will not be unaffected by the recent state budget cuts.
Although the VC Promise guarantees two free semesters to all high school graduates in Ventura County, getting into classes at Ventura College is becoming harder because more students are enrolling. Community colleges are also losing money along with the other California universities.
Of Foothill's 242 seniors, 54 of them will be attending VC in the Fall, according to a survey conducted by the Dragon Press.
Foothill senior Trent Ruiz will be attending VC in the fall, but isn't too worried about the decline in transfer rates.
"There's no guarantee that you'll get into college anyway, plus VC saves you a lot of money," he said.
Getting a Transfer Admissions Guaranteed agreement is the easiest way to transfer from a community college to a university, according to VC transfer counselor Marcelino DeCierdo.  Students at VC can get a TAG to all Cal States and UC Davis, Irvine, Merced, Riverside, San Diego, Santa Barbara, and Santa Cruz.
TAG agreements can transfer a student to any of these campuses if the required 60 credits are completed with a 3.0 GPA.
Despite this program, the transfer rate from VC to a four-year university is going down. About 140 VC students were transferred on a TAG to Northridge in 2009, 116 were transferred in 2010.
Classes have longer waiting lists now because of the increased enrollment, making it increasingly difficult to enroll in all the classes needed to transfer.
Many VC students fail to realize that they must complete their major prerequisites as well as General Education classes at VC in order to transfer to any school.
"The biggest problem with transfer students is that they do not know their major," DeCierdo said.  "It's difficult for lot of students to transfer after two years because they have not taken the classes for their majors.  A lot of them still haven't declared a major," DeCierdo said.
DeCierdo, who attended UC Berkeley, advocates attending a community college before going to a university to make the transition to college more seamlessly.  DeCierdo said that students are usually ready to live on their own after easing into the college life while living at home and saving money.
"With the budget the way it is, you have to plan effectively," DeCierdo said.