The Collection: Gandolfo's New York Deli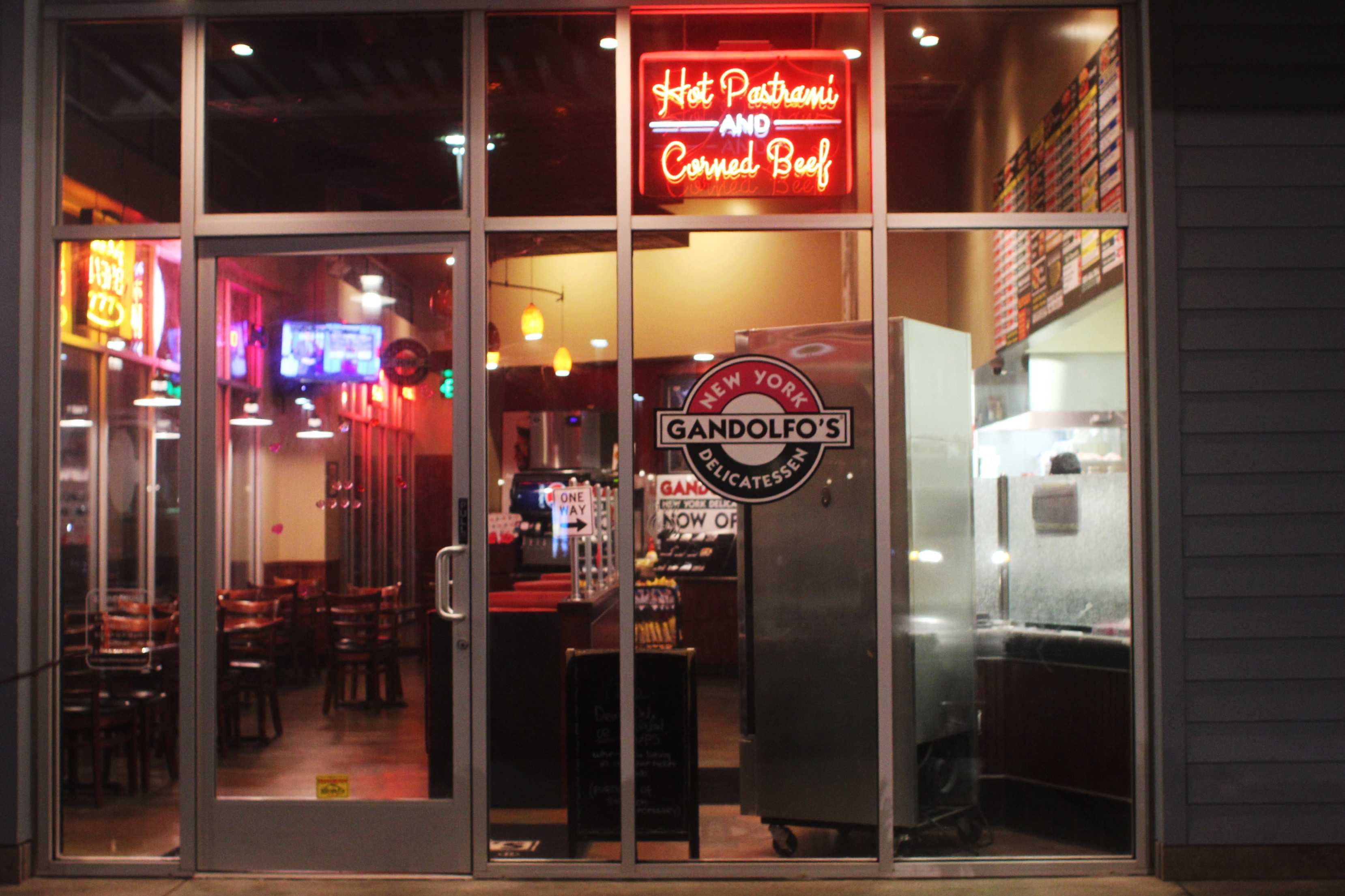 While Gandolfo's New York Deli suffered a recent closure in the Ralph's shopping center on Victoria Avenue, the restaurant at The Collection in Oxnard is fresh and enjoyable.
Although there were not many people present when I initially entered the deli, it was obvious that this was simply a slow night; the cashier remarked so himself.
The cashier who I ordered from was very friendly and helpful. When it became evident that I was having a difficult time deciding what to order, he offered to help me choose, and shared his favorite menu items.
The menu consists of an array of various types of sandwich options, many of them with clever and amusing names. There is also an option to create your own sandwich composed of any of the ingredient options if none of the sandwiches listed appeal to you. Also on the menu are hot dogs, green salads, homemade deli salads, breads, bagels, and a few desserts, expanding the choices beyond simply sandwiches.
I eventually settled on a French Dip: a roast beef and provolone sandwich served with a side of au jus dip. This sandwich was definitely a step up from the other roast beef sandwiches I have had from the likes of Subway and Arby's. The roast beef was delectable, the bread a perfect texture, and the au jus dip gave the sandwich more flavor and lessened the dryness factor.
The Collection is not the only place you can find a Gandolfo's. The restaurant is a chain, enjoyed all across the country.
@GandolfosDeli has arrived to Fullerton, and it's DELICIOUS! A must for any sandwich lover. Chapman/Harbor #goodeats pic.twitter.com/Csp4kmms2B

— OC Escapism (@OCescapism) April 25, 2013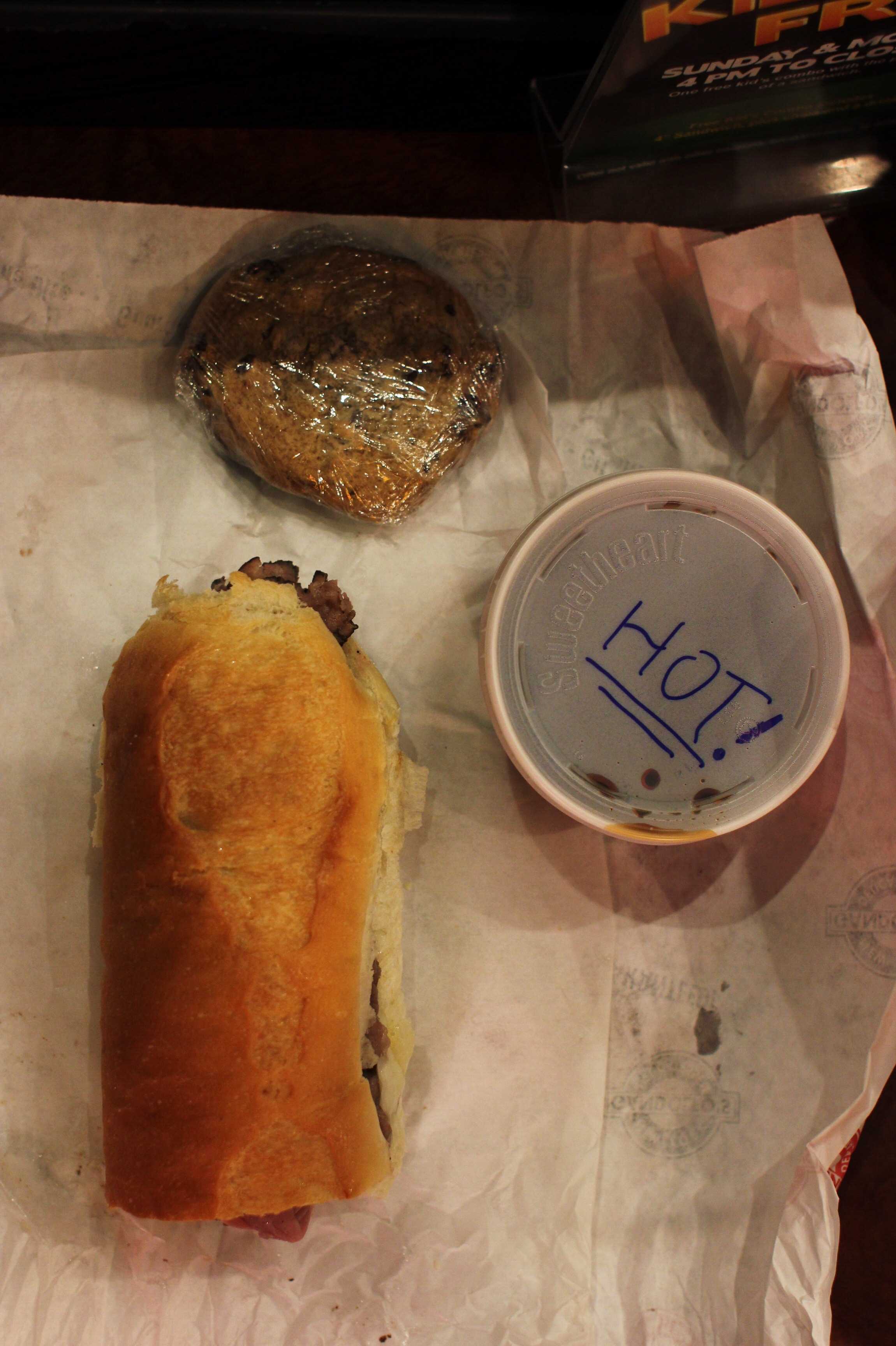 Not only is the food enjoyable, but it is reasonably priced as well. Sandwiches come in either half (six inches) or full (twelve inches) sizes, and cost about seven or twelve dollars respectively. This is a little over the Subway price, however, the food is much higher quality.
While the food was tasty and reasonably priced, the ambiance of the restaurant was a bit off-putting. When I walked in, Katy Perry's "Peacock" was playing, followed by another Katy Perry song, followed by "Peacock" again. After that more "teenage girl" type music played for the remainder of my time in the restaurant.
These music choices paired with the posted street signs, and deli-like setup was an awkward combination that felt unnatural. With a simple music change the ambiance would've felt much more authentic and fluid.
Despite this atmospheric flaw, the restaurant is a great casual dinner restaurant. It is a little classier than Subway, but still reasonably priced, with quick service.