This Friday afternoon, more than 100 people marched through downtown Ventura to protest the recent election of Republican candidate Donald Trump and to encourage unity in the community. Throughout the two-and-a-half hour rally, the participants chanted and held signs with messages to cars and onlookers.
The rally seemed to be thoroughly enjoyed by all, as many people were passionately cheering, jumping and raising their arms together for a cause in which they were united.
According to many people, the rally had "a great atmosphere." Emmelia Rea, a participant during the protest, felt that the event had "a welcoming and positive attitude."
"[I felt] very comfortable around the people that I was with […] and I feel like we are all here together for one common reason," she said.
[soundcloud url="https://api.soundcloud.com/tracks/292651454″ params="color=ff5500&auto_play=false&hide_related=false&show_comments=true&show_user=true&show_reposts=false" width="100%" height="166″ iframe="true" /]
Participant Terra Bransfield felt similarly about the protest, saying that it was "successful" and that it was "beneficial for the community."
"[All of us] are uniting to state that we want to make a change," she said.
Although the rally was in response to discriminatory comments that President-elect Trump had previously made, participant Kelly Mettlen expressed that the event was "more than [just about] Trump."
"We need to come together as a country," she said. "[This is] more than politics, this is love that we need to spread across our country."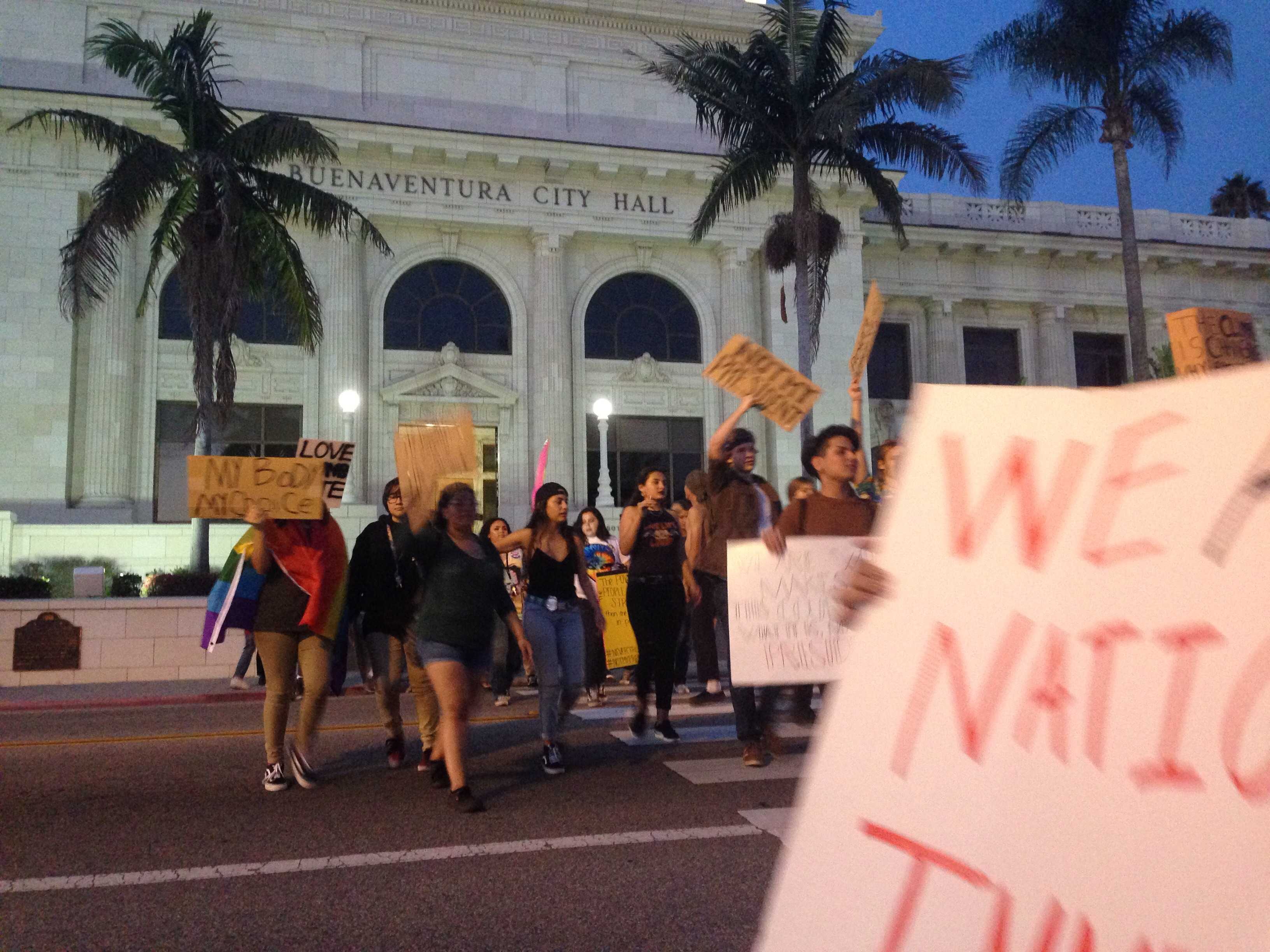 Rebekah Hinckley was a participant who, among many others, felt that the rally yielded substantial results.
"More events like this are necessary," she said. "It shows that we are showing solidarity against oppression of any kind."
The event came to a close at around 5:30 p.m., when the march returned to its starting point at the fountain on Figueroa Street. The rally was officially over, but Hinckley feels that because of this event, people "aren't afraid to express themselves."
"People are finally standing up for what they believe in," she said. "[We] want people to know that we are upset and we are willing to do something about it."