These musicians put the F Y back in FYF
"A night of good times" is how Sean Carlson described the very first FYF in July of 2004. Carlson, the sole founder of FYF (an acronym for F*ck Yeah Fest), printed those words on dozens of xeroxed event flyers, advertising a free, independent festival in Echo Park, Los Angeles. Back then, the small function encompassed various musical acts, most of which were local punk bands, art exhibitions, spoken word performances, comedy and more.
Twelve years later, FYF is an annual two-night music festival that takes place at Exposition Park.
Though practically everything has changed since its opening, Carlson's words still ring true, and every year FYF welcomes nearly 20,000 spectators for more "nights of good times."
2016's FYF hosted some of music's biggest and best acts, including Kendrick Lamar, Tame Impala, Grace Jones and LCD Soundsystem as the prized headliners. Generally the sets were prompt yet powerful, and all artists seemed to feed off the upbeat nature of the festival itself.
With five event stages and close to 30 bands each day, shows were constant, leaving absolutely no room for a dull moment. Jam-packed with exquisite musical artistry in every genre, this year's FYF was most definitely one for the books.
Thank you for coming! See you next year at FYF! #fyffest pic.twitter.com/mv3GuRvpFg

— FYF Fest (@FYFFEST) August 29, 2016
[divider]Highlights of FYF 2016[/divider]
Todd Terje & The Olsens
Before watching his mid-day set, I had never heard of Norwegian DJ Todd Terje. After the set, I was a fan. His onstage ensemble included himself (operating a turntable, a keyboard and a laptop), and "The Olsens": two drummers (one on a standard kit, one on congas), and a guitarist.
The energy was infectious. With three drum beats banging away at once over a funky, hypnotic synth loop, a cacophonously euphoric house beat emerges.
Within a single hour-long set, I've not only become acquainted with Todd Terje & all of The Olsens, they've taken myself and the entire audience along on an immersive friendship-building journey, where the connections we make are sure to last a long time.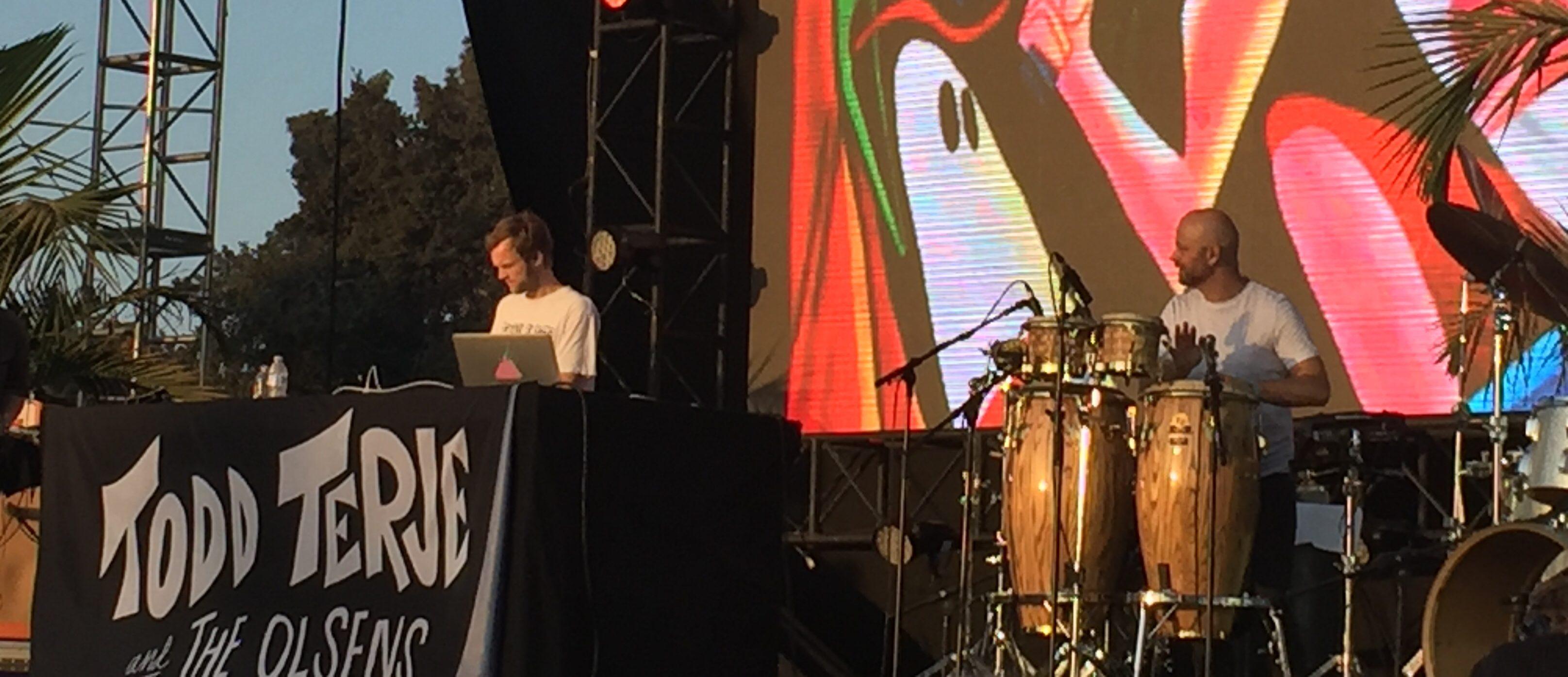 Tame Impala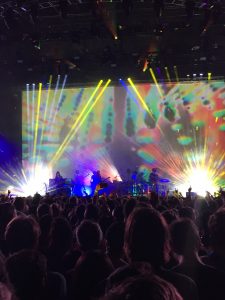 On the first night of FYF, Australian psychedelic-rock band Tame Impala performed as headliners (along with rapper Kendrick Lamar) on the festival's main stage. Ever since the 2015 release of their unstoppable Grammy-nominated album 'Currents', Tame Impala has held the top spot on nearly everybody's 'bands to see live' list, and rightfully so.
Even without the ultra-smooth production found on the studio recordings (all of which was done by frontman Kevin Parker himself), the mighty sounds of their signature vintage-tone bass lines and rich synths translate beautifully live, providing spectators with the dynamic listening experience of organic and synthetic, raw and manicured.
When backed by a live drum kit and heavy guitars, Parker's soft, reverb-soaked voice and introspective lyrics create yet another intricate juxtaposition, this time of sound and emotion. During the band's final song, the spooky and confessional 'New Person, Same Old Mistakes,' Lady GaGa walked on stage to briefly embrace Parker, an unexpected but not inexplicable pairing, as the two are currently collaborating with Mark Ronson on a mysterious upcoming project.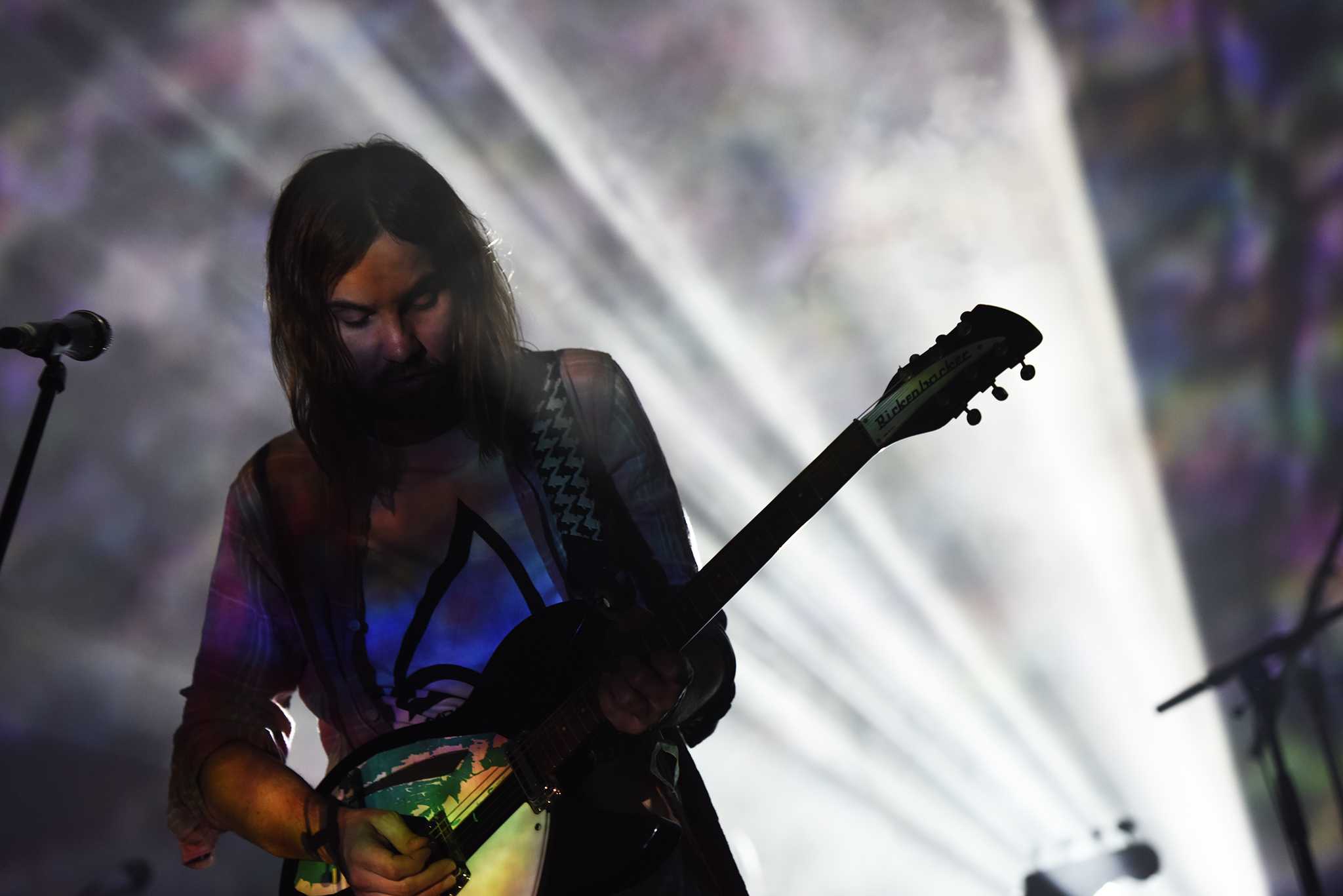 Mac Demarco
The golden boy of avant-garde surf pop, 24 year old Mac DeMarco treated a massive turnout of fans to a passionate, high-energy set comprised of all the woeful melodies and potently lively flange-laden guitar riffs one could possibly hope for.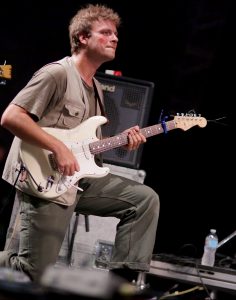 Quirky DeMarco seemed happy and at home up on the festival stage, surrounded by a live band of musical partners such as drummer Joe McMurray (Walter TV), guitarist Kirin J. Calligin and even Comedy Central's Nathan Fielder who filled in playing bass for several songs.
The show was abundant with memorable moments; DeMarco broke from the setlist many times to crowd surf and indulge in thrashing trance-like jams with the band. Getting sentimental, he was joined by his girlfriend in an on-stage slow-dance to his tender 2012 tune 'Still Together.'
Between songs, he expressed his gratitude to FYF founder Sean Carlson, who was in attendance of the performance, for being invited to play the festival for the 4th year in a row. Capturing the true punk-rock origins of FYF, Mac and the boys didn't stop playing until their soundsystem was cut off by festival personnel, surpassing the designated end time by about 10 minutes.
All in all, Mac DeMarco and the lads of his live band provided one of the most engaging, enjoyable performances of this year's festival, leaving reason to assume he'll be invited back to play his fifth FYF in 2017.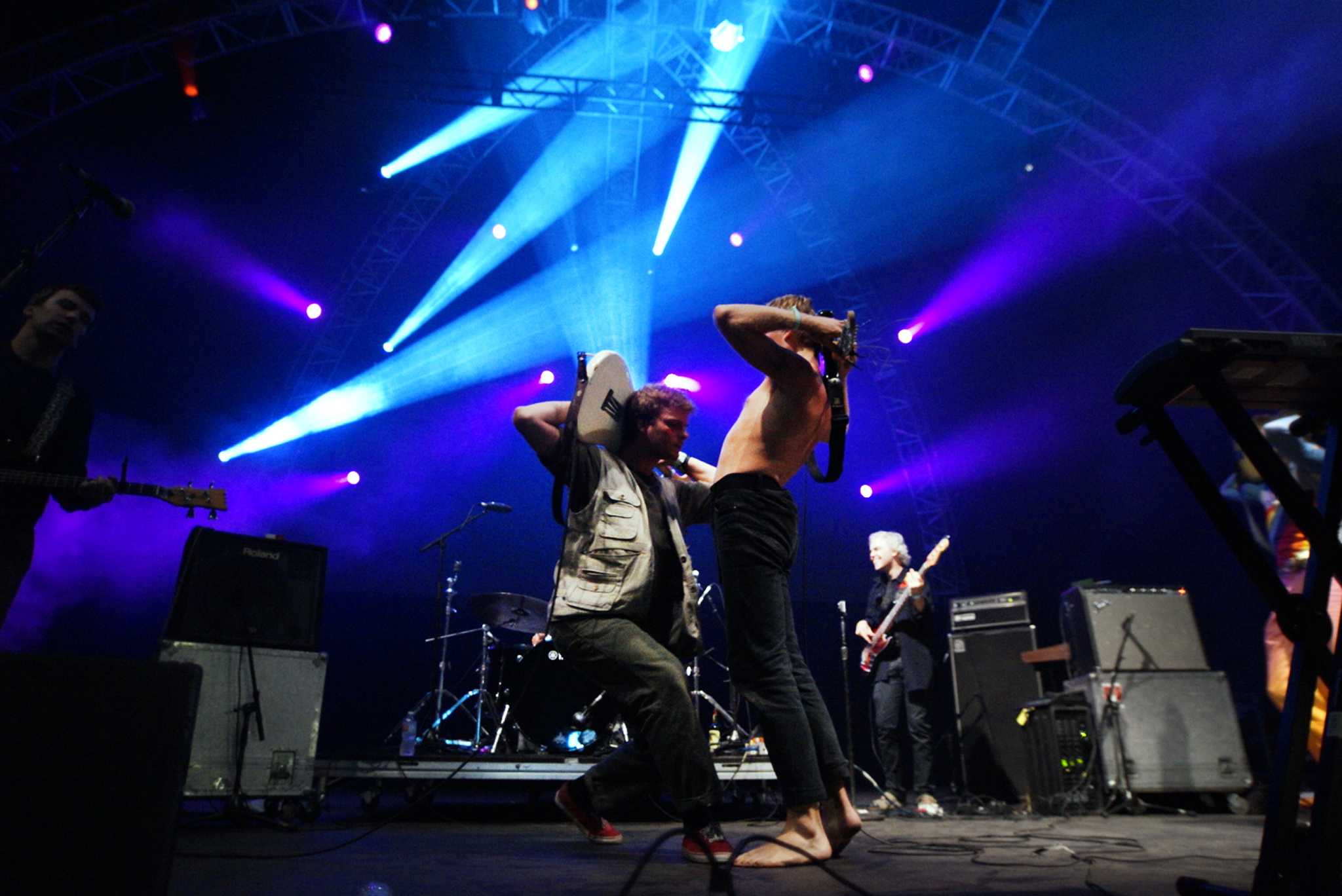 Grace Jones
Grace Jones is a star. Or at least, she sure looks like one from here.
Standing directly beneath a spotlight, head to toe in silver shimmering sequins, the 68 year old Jamaican-American 'nightclubber' shines so bright it is quite literally painful to look directly at her. Her performance is extraordinary.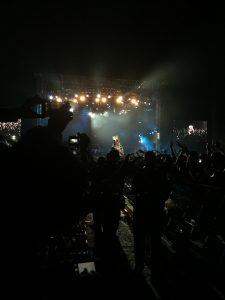 She sings, she dances, she changes from one elaborate outfit to another, each time subtly exiting the stage for no more than a minute. On one such occasion, following an absolutely delirious performance of "William's Blood," she disappeared, the stage left blackened and empty in her absence. From backstage, she began singing.
Her distinctive contralto voice penetrated the crowd with an acapella rendition of 'Amazing Grace' so eerily soulful you'd think it was coming from the mouth of death itself. The indeed amazing Jones emerged again, and, in a completely new outfit featuring a white, mane-like wig, proceeded to go on giving the show of a lifetime.
At one point, she mounted the shoulders of a festival employee and was paraded up and down the center barricade like royalty, waving and smiling into the crowd. Later, she stood completely topless, her body covered in white zig-zagging body paint and a hula hoop dancing mesmerizingly around her hips.
She remained this way for an impressively long time as she introduced her backing band. Jones was on stage for just over an hour, but her unmatched showmanship, ecstatic personality and pure musical talent easily made it the most satisfying, entertaining performance of the festival.
Accompanying the closing song's final notes, she ended the show with a gleeful exclamation: "Make love!" And just like that, Grace Jones is gone, and so is FYF.