Coach Dean Prophet is "the best coach" for boys' basketball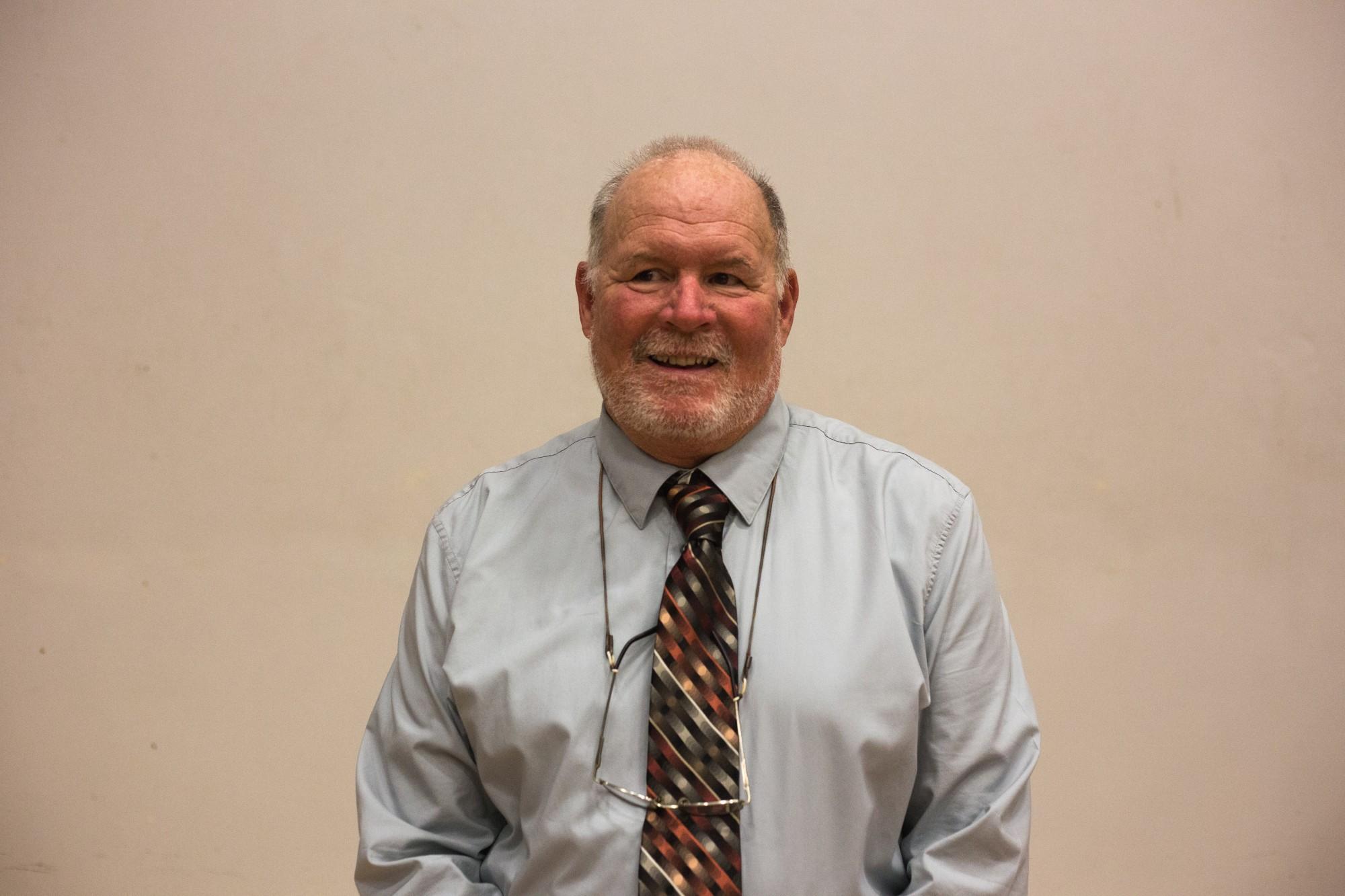 Coach Dean Prophet is prepared for an exciting season of "three-pointers and lay-ups" with Foothill's first ever boys' basketball team, and is looking forward to a  victorious outcome.
Prophet was first introduced to basketball as a child by his father and played all throughout his high school career, but did not continue to play  in college.
His passion for the sport was reignited when his sons began to play basketball themselves. To spend more time with his sons, he decided to coach basketball at the club his sons played for.
Overtime, Prophet has gained  years of experience in coaching basketball for various teams including the  Ventura Youth Basketball Association (VYBA) club when his sons attended and Channel Islands High School for four years.
He also coached at Ventura High School for six years, and Bishop Diego High School for another four years.
Prophet feels that "everyone could always learn more about what you do," although he has had many previous years of coaching.
"The more I have coached, the more I have learned that I do not know, so I am always trying to learn new things," said Prophet.
He believes having a solid understanding on the game of  basketball is crucial and firmly believes in constantly learning more about the game.
"The repetition of skill format and developing habits […] is important for the boys," said Prophet. "I'm just constantly learning how to make myself a better coach and hopefully that translates over to the boys learning how to play basketball."
His previous experiences in coaching are important to him, and Prophet believes it has prepared him for coaching at Foothill.
"Back at Bishop Diego, I was always trying new ways to motivate the kids, new ways to improve the practices and increase skill level. I think those experiences got me ready for starting my own program at Foothill," said Prophet.
According to senior and player Nick Vaughan, Prophet "stays positive all the time," which helps everyone on the team.  
For the team, Prophet is seeing improvements in their skill level show more in practices.
"They're picking up things a lot quicker now, the things that we want them to in practice, and hopefully that is going to translate over into the games," said Prophet.
Vaughan believes that if the team works hard, they will "go far."
[soundcloud url="https://api.soundcloud.com/tracks/185795362″ params="color=ff5500&auto_play=false&hide_related=false&show_comments=true&show_user=true&show_reposts=false" width="100%" height="166″ iframe="true" /]
Prophet enjoys coaching the team because of their effort and good energy.
"The effort and their willingness to learn how to play the game of basketball has been a pleasure for me to work with them," said Prophet.
Sophomore player CJ Haberbush thinks that the season will be "challenging."
"There's a lot of people who haven't really played on a team before," said Haberbush. "I think it will be a challenging season, but I think we'll do good in the end."
Vaughan looks forward to "putting [Foothill] on the map" of the "sports world." He hopes to see more people support the basketball team at games and succeed
Haberbush believes that adding sports to Foothill's program "adds unity" to the students and sports are good for "school spirit."
Vaughan agreed with Haberbush that sports will bring the campus closer.
"I think [sports are] going to benefit Foothill overall because the campus is so much closer," said Vaughan. "That is what your high school experience is all about. That is what Foothill is all about, having everybody in a close campus."
Vaughan also believes that Prophet is "the best coach [Foothill] could have gotten."
"He's giving Foothill a really good basketball program," said Vaughan.
Background Photo Credit: Austin Hunt/The Foothill Dragon Press