Eight great local hiking areas
With the school year winding down and summer approaching, some time spent in the great outdoors is always a welcome change. For those of you looking to have an adventurous summer, or even embark into the wild during the last few weeks of school, here are some fun and beautiful local hikes.
Santa Barbara Area:
1. Located in the Santa Ynez Mountains of the Los Padres National Forest off the 124, Lizard's Mouth is a short ¼ mile hike leading out to a large collection of boulders. From here, you can boulder around, taking in the view of the Santa Ynez Valley, and exploring among the rocks. The hike itself is easy, but the bouldering around may be a more moderate level if you do not have experience with it. Lizard's Mouth proves for a fun day full of climbing around and beautiful views.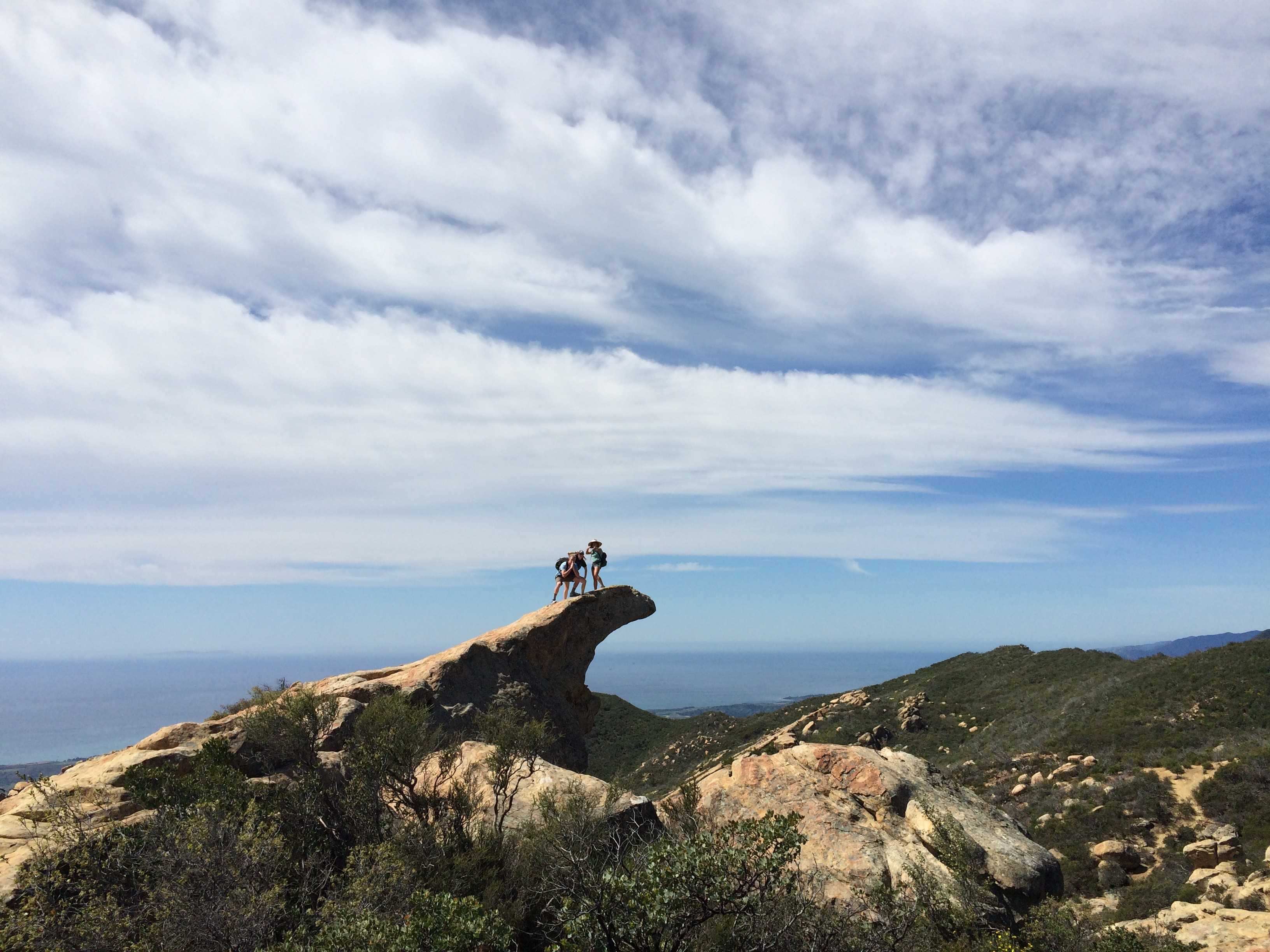 [dropcap size=dropcap]2.[/dropcap] Knapp's Castle is also located in the Santa Ynez Mountains of the Los Padres National Forest off of the 124, so if you wanted to hit both of these locations in one day, you could easily do so. Knapp's Castle is more of an attraction than a hike, and for this reason might be nice to couple up with another hike. There is about a ¼ mile very easy hike out to the ruins, where you can climb around and explore the ruins of George Owen Knapp's castle. The area has an excellent view of Lake Cachuma and the Santa Ynez Valley, and proves a cool and exciting attraction.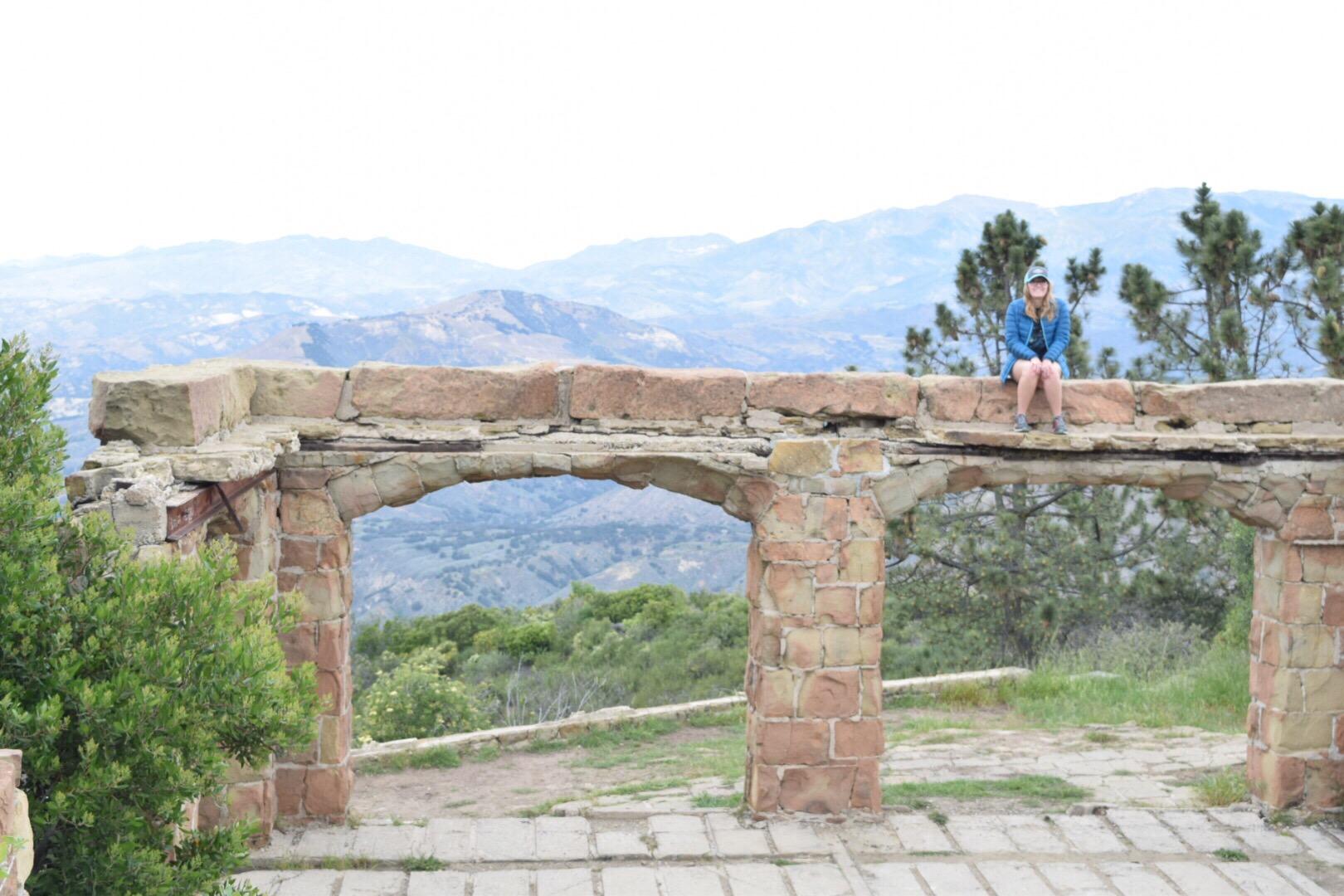 [dropcap size=dropcap]3.[/dropcap] Figueroa Mountain is located in the Rafael Mountains of the Los Padres National Forest, and is a great area for hiking, climbing, and camping. During the spring, the area is absolutely covered in a plethora of varieties of vibrant wildflowers, creating a gorgeous and breathtaking display. There are numerous campgrounds on the mountain equipped with fire pits, barbeques, and picnic tables so that you can comfortably stay the night and spend more time exploring the hikes and nature on the mountain.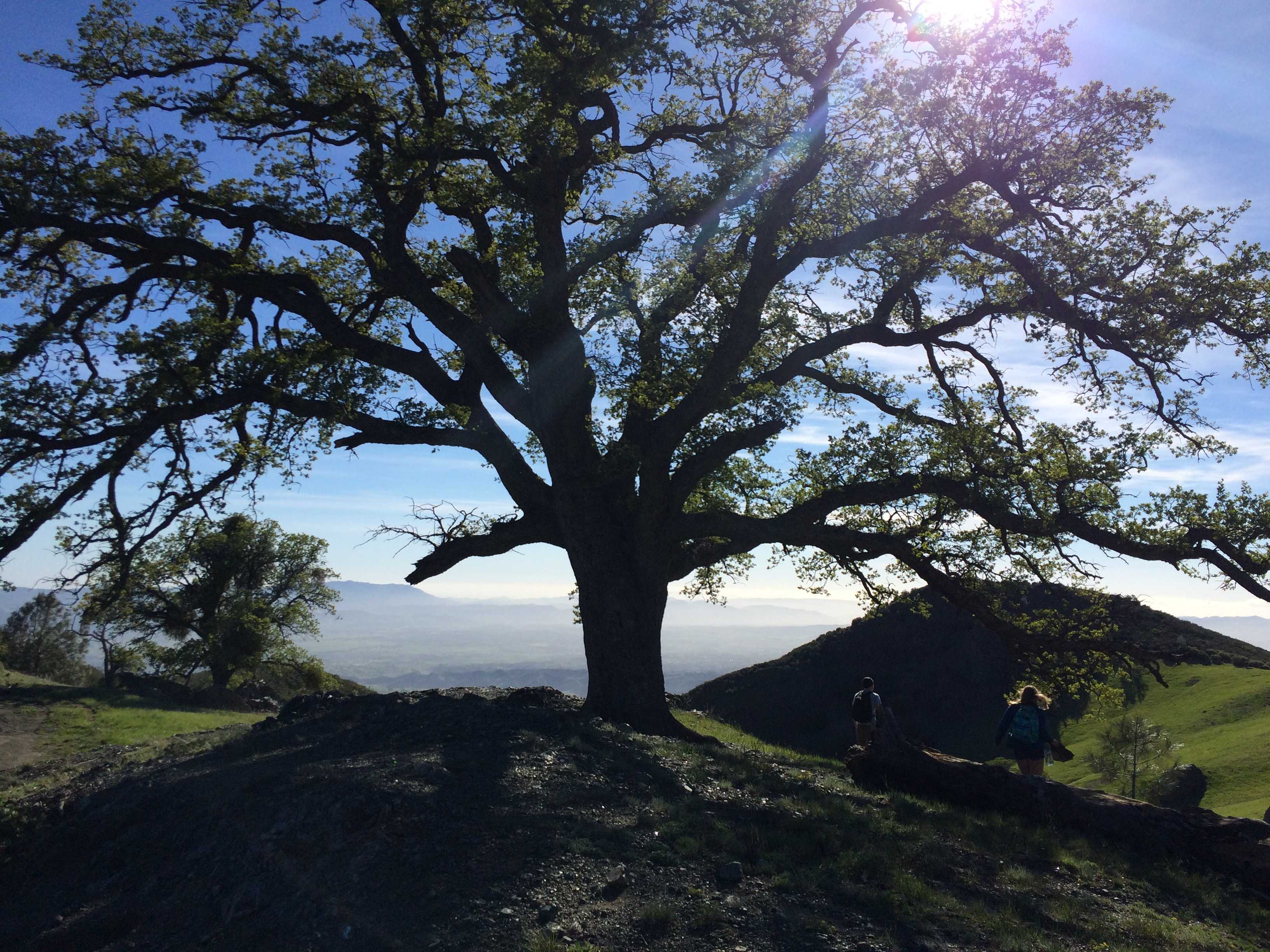 Ojai Area:
[dropcap size=dropcap]4.[/dropcap] Pine Mountain, located in the Los Padres National Forest, is an area primarily used for rock climbing and camping. There are some trails here to explore as well, and plenty of vegetation and wildlife to view. The campground is fully equipped with fire pits, barbeques, and picnic tables, but is likely to be covered in snow during the winter. The area is located on a beautiful forested peak that is fun to explore and roam around on. Before visiting Pine Mountain however, check to make sure that the gate at the bottom is unlocked, otherwise you will be in for an 11 mile hike!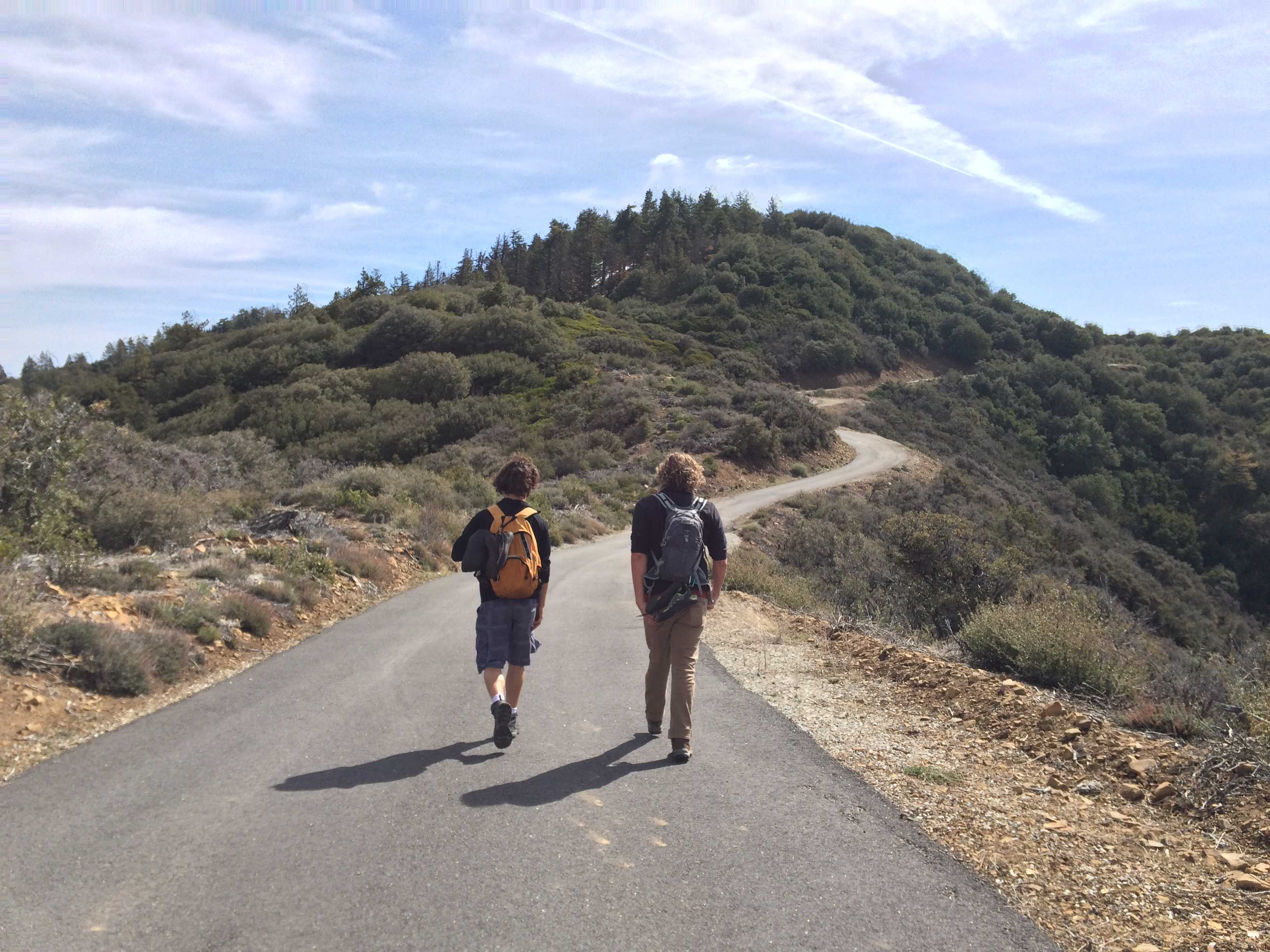 [dropcap size=dropcap]5.[/dropcap] The Pratt/Foothill Loop located in the Foothills of Ojai is about a 9.8 mile hike round-trip, full of scenic mountain and valley views. This hike is more moderate than some of the others depending on your skill level, and includes significant elevation gains and losses. While at first it treks through some rather unscenic private property, the further along you traverse, the more beautiful it becomes, eventually breaking away from these properties. There are also rock climbing areas branching off of the trail if this is an interest point for you.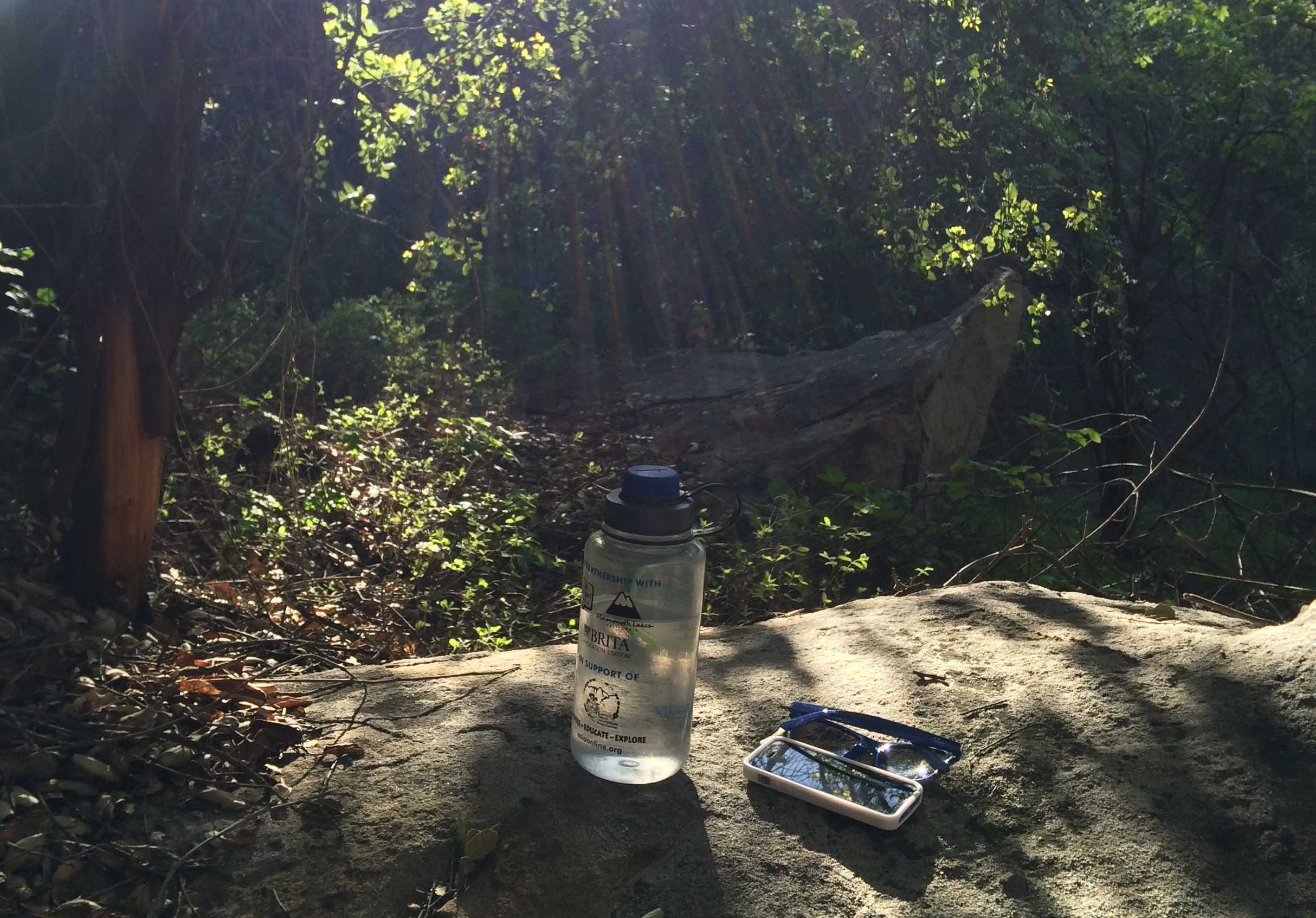 [dropcap size=dropcap]6.[/dropcap] Starting from the Rose Valley parking lot and campground, this area of the Los Padres National Forest leads to a multitude of hikes and attractions. There are numerous trails, including the popular 4-mile Bear Creek, which take you into the Sespe Wilderness to explore waterfalls, swimming holes, hot springs, etc. Piedra Blanca is located not far from the parking lot if you choose to boulder or rock climb. There is also a swimming hole not far from here, which is full and swimmable following rain. This area can also be used to hike out to Rose Valley Falls, a gorgeous waterfall, or to hike or backpack out to Willet and Sespe Hot Springs. If you plan to visit this area, definitely get your hands on a map to plan out where you want to go, how to get there, and figure out how long that will take based on mileage and changes in elevation.
Malibu Area:
[dropcap size=dropcap]7.[/dropcap] The Grotto is about a two mile hike through meadows and trees, that will eventually ends in a collection of rock formations that you are able to climb around on and explore. If you visit the Grotto during a ranier time of the year, the rock formations create little ponds and waterfalls that are beautiful to see and fun to explore. The hike itself is relatively easy, with little elevation gains and a short distance that is easily covered.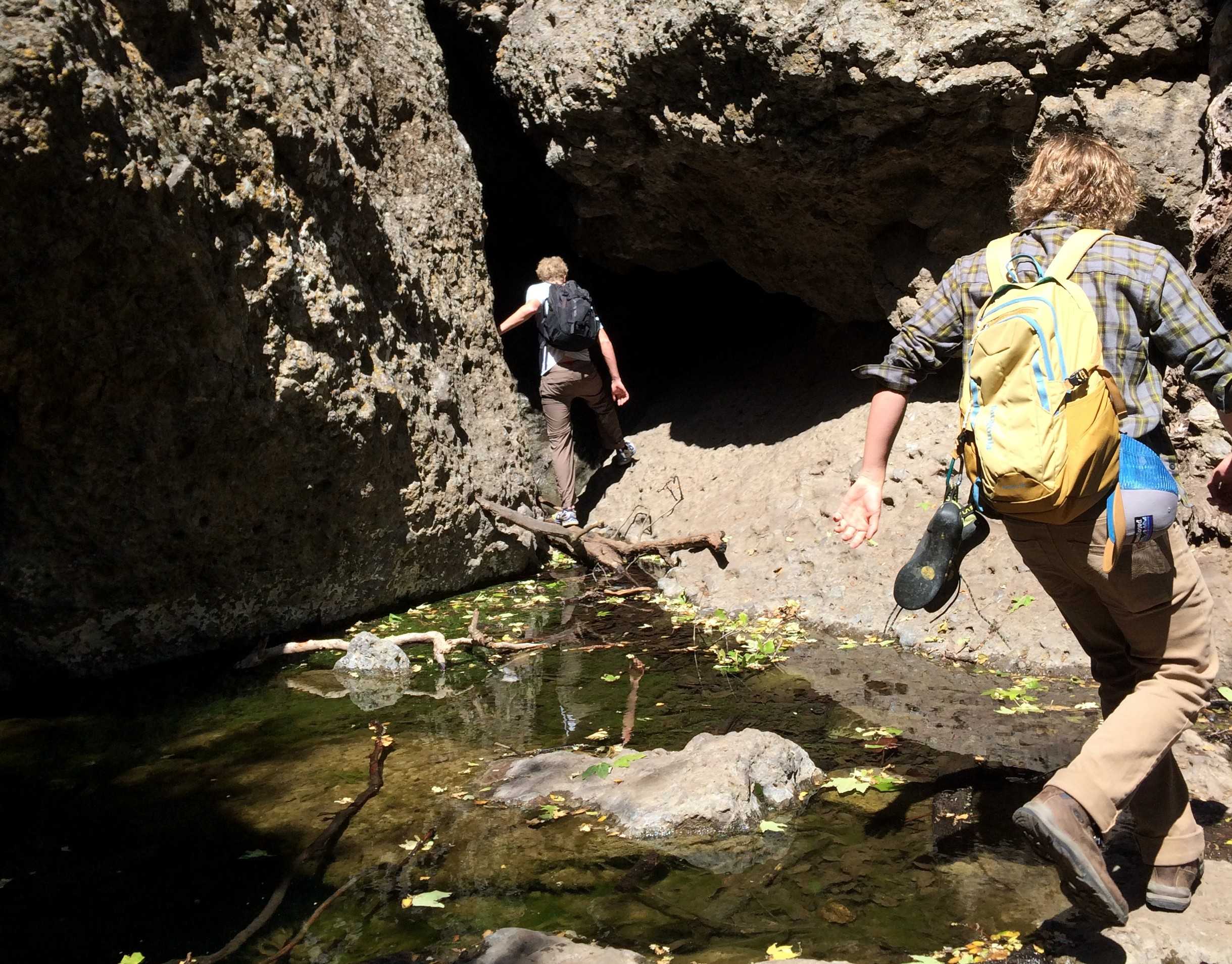 [dropcap size=dropcap]8.[/dropcap] Malibu Creek State Park is an area full of trails and the home of the famous Jim Morrison Cave, where it is rumored that many artists including Jim Morrison came to escape their lives and write their music. Although it was recently announced that the cave is being indefinitely closed due to excessive graffiti, the area is still full of gorgeous hikes, plentiful wildlife, breathtaking views, and is often refereed to as "The Yosemite of Southern California."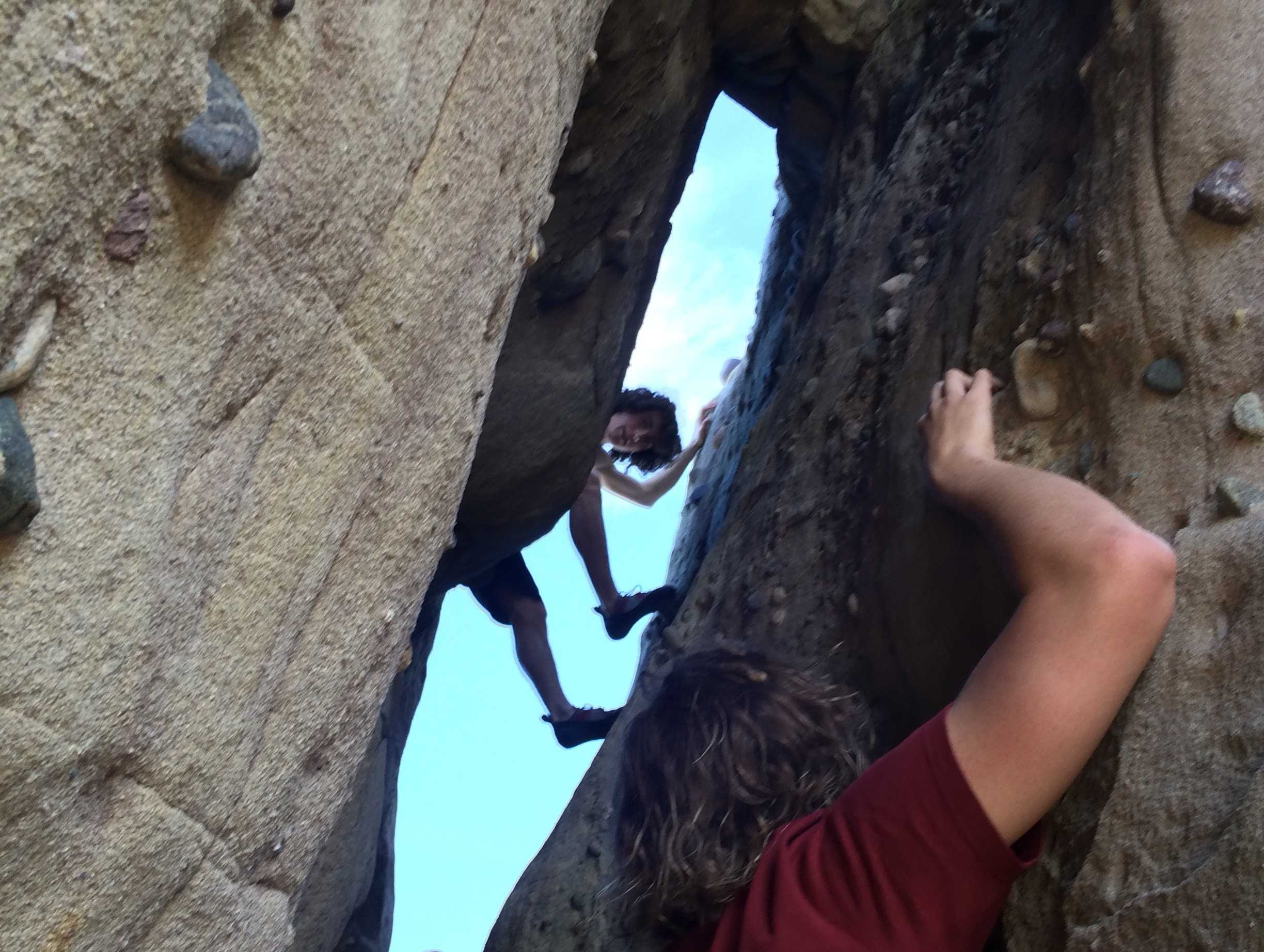 Background Photo Credit: Dylan Brady (used with permission).